Home
/
Lady Speak
Define success for yourself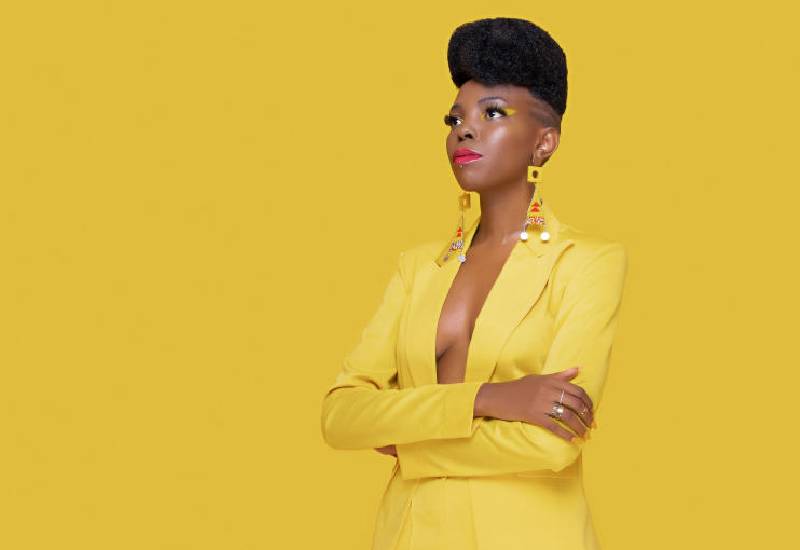 Adelle Onyango left the local radio scene in 2019 to build her venture in the international space.
She tells us what motivated her to take the leap and start something new and what it took to redefine her success
Adelle Onyango is...
An evolving, unapologetically African woman. I've realised there's a huge difference between what I do and who I am. I think many people know what they do but not who they are.
You abruptly left radio in 2019 at the height of your career and dived into a whole new path, can you tell us about that whole experience, what were you feeling then, was it a difficult season to delve into something new?
It took me 3-4 years to hand in my resignation. I think we've been conditioned to think that employment or having a job, is at the core of our definition of success and our identity. So I had to do a lot of unlearning before resigning, to redefine who I am and what things like success are for me.
I also was very scared of the unknown and of my new venture failing. But once I handed in the resignation, I had such a clear mind, to build my podcast, Legally Clueless, in an authentic and efficient way.
I also have a wonderful support system. The podcast went live on March 18, 2019 while I was serving my notice at Kiss. The podcast got syndicated on Trace Radio in May 2020.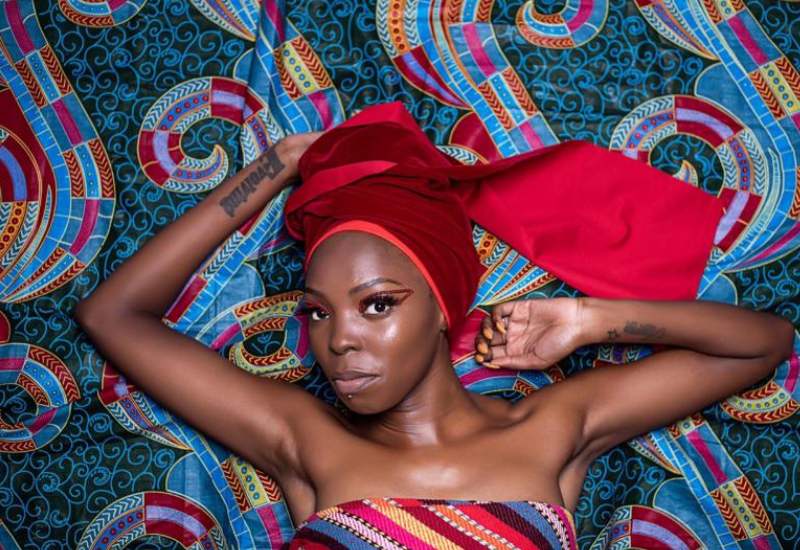 What motivated the decision to start something new?
I was genuinely just trying to live the most out of the life I have. I am aware of how fleeting life is so my drive comes from there -- honouring my life by living it. For my podcast, Legally Clueless, I really just want more African voices in the global African narrative and for people to know it's okay not to know.
I also felt like traditional media didn't tell raw authentic stories, was too performative. So far, Legally Clueless, which is a weekly podcast, has amazed me with its growth and impact.
It's the first podcast to be syndicated on Trace Radio, it has surpassed 1.2 million streams online, it has travelled to Ghana, Egypt, Ethiopia, Senegal, New York and more to record African stories and we also have over 100 episodes out.
The beauty of digital media is anyone from any country can listen in so, while most of my audience is from Kenya, I have quite a few listeners from Ghana, Rwanda, South Africa, the US, UK and Tanzania.
You are also the founder of Adelle Onyango Initiative, tell us about that...
Adelle Onyango Initiative is an initiative, not an NGO. Initiatives run similar to trusts but we have board members. They are non-governmental and non-profit.
We recently partnered with Carolina For Kibera on a programme called the Safe 24/7 programme which is a 14-week free group therapy programme for survivors of sexual violence.
Covid-19 hit when we were working on the curriculum and we shifted our physical meetings as a team to virtual calls.
We are currently beginning the pilot phase of the programme and this third wave of the pandemic definitely slows down quite a few of our plans but it also makes it clear why interventions like this programme are needed.
I mean, three weeks into lockdown, reported cases of domestic violence had tripled and, with only one fully government-funded shelter for women, it becomes very hard to figure out how to help these women.
The non-profit organisations can only help so far but this pandemic has shown not only the need for programmes like Safe 24/7 but also for government to do more to ensure women's safety.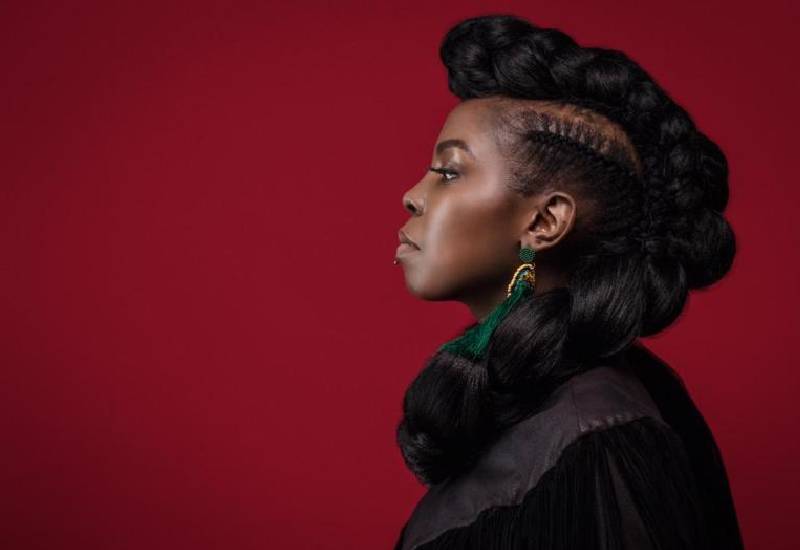 Being a survivor of sexual violence, what would you say to someone who has been sexually abused whether male or female, or to family members and friends on how can they best provide support?
I think what is important to connect survivors of sexual trauma to psycho-social support, and allow the survivor to move at their own pace.
Sometimes, support systems may really want the survivor to heal, but you cannot rush healing. I think one of the pivotal moments for me was realising the shame wasn't mine to bear.
That unlocked a lot for me and I was able to fully commit to other levels of healing that I was being guided through in therapy.
What's new this year?
This is such a powerful year for me. I will be launching a book that I co-wrote with Lanji Ouko-Awori, Our Broken Silence.
It's the form of diary entries by: victims, survivors, observers, family members, activists, nurses, lawyers and many others, who offer us a glimpse of the different perceptions of sexual violence.
These diary entries dive into issues surrounding law enforcement officers, health practitioners, the legal framework and the criminal justice system. This is the most in-depth dive into stories on sexual violence all the way from pre-colonial times to present day.
Working with Lanji on this has been nothing short of powerful and I cannot wait for us to share this book across the region.
I am also adding a visual aspect to my podcast, Legally Clueless from April 9th following the success of our 100th episode visual special. I am extremely excited about that.
Being such a powerful voice at such a young age comes with many blessings but also many challenges, what are some that you have faced?
I don't look at it as having a powerful voice. I am just living a real and genuine life. I was also raised to never be ashamed of my story and to speak up for vulnerable communities.
So, when you see it that way, when people possibly disagree or bully me, it does not matter in the grand scheme of things.
I also have a brilliant community of like-minded people around me so I have learnt to voice my challenges because there's always someone ready to help or give some advice.
What do you believe is your best quality?
I think I am able to meet people where they are – emotionally, character-wise and energy-wise. I believe this makes me able to connect with different people very easily.
What do you believe is your biggest weakness or most annoying habit?
I am a bit naïve when it comes to identifying people who have negative motions. I tend to only see the good in people and focus on that even when they have glaring faults affecting me negatively.
My partner would probably say the most annoying thing about me is I never refill the ice-tray!
You always look stylish, and have impressive abbs to boot, what is your secret?
Oh thanks! I dress my personality. Especially now that I have a deeper love and appreciation for my physical body.
My body is a canvas and the clothes are just different shades of my personality. When it comes to my abbs, it's all about reaping from past effort. They came years back when I was an active athlete, swimming training twice per day.
Right now, this is not the case but the abs are remnants from my more active days. However, I do have days when I am terribly bloated.
I think we need to meet our bodies where they are and honour them. Yes, take care of your body but celebrate it too for bringing you this far!
What do you love most about being married?
Marriage is great. It's a partnership. Two friends in partnership and doing this life thing together.
I tend not to give relationship advice much thought because I think everyone should design the relationships that work for them. There's no one-size-fits-all and us approaching it that way is irrational.
You seem to have kept that part of your life private unlike other public personalities, is it intentional?
I post my partner on my Instagram sometimes but I believe we have respect for each other as individuals in that we have our own space, work, interactions etc as much as we are together.
So, I think it's more of that where my public profiles, yes document my life, but are heavily linked to my career -- a career he didn't choose.
I also don't think there is one way to show or celebrate love so those couples who post a lot more of each other, there is absolutely nothing wrong with that.
What do you think is the most valuable lesson you have learnt about being a woman to date?
That you can be as many women as you want to be at one moment or across your life.
I think sometimes we try and box ourselves into one society-driven definition whereas you can be happily in love, fighting for women's rights, enjoying a girl's night out, bumping to Femi-one's latest song and having meetings with world leaders all in the same month. And there's absolutely nothing wrong with that!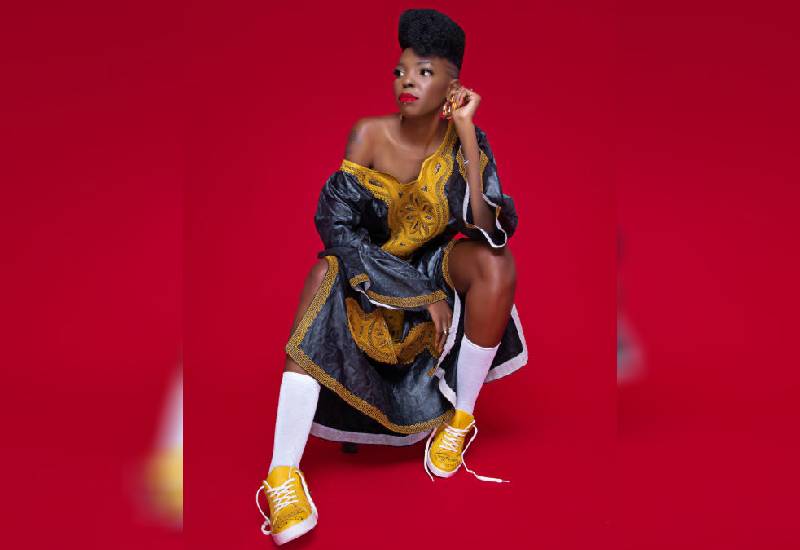 What are your views on the submissive traditional wife vs the modern wife?
Again, I think people need to do the self-work needed to know who they are and the types of partnerships they are most comfortable in.
Don't rely on anyone else to do that work for you as you will lead a very miserable life if you do. As for me, I am perfectly happy in a wholesome partnership.
Your mother Mary Onyango's legacy was larger than life, do you feel like the work you are doing now, in some ways, adds to her legacy?
As soon as my mother died, I struggled with identity.
For a while there, I lived my life trying to continue the work she was doing -- until it hit me that the best way to honour her was to live my most genuine life. It's what she would have wanted.
Even with that in mind, the life skills and lessons she taught me heavily influence the things I do and my character so, even in building my own legacy, she is very much a part of it.
I miss her in totality. Everything about her, even the multiple calls in a day from her that would sometimes get annoying, I miss them.
What does Adelle do for fun?
I go on solo trips to write and read poetry. I have just discovered how awesome solo trips are. I also love listening to music on my balcony as I people watch.
Yes, I'm that nosy neighbour, and I recently became an aunt for the first time so any time spent with my niece is just so wonderful.
What one thing don't a lot of people know about you?
That I am extremely stubborn and low-key a control freak. I am not the best team player as I like things in a particular way and hardly trust anyone else to do it the way I want it to be done.
Apparently, this is a weakness but I'm quite fine with it!
Where do you see yourself in next five years?
My answer to this question is always: "happy". It doesn't matter what I'll be doing if I'm happy doing it – that's fine by me!
Related Topics