Jackpot winner divorces years after scooping millions
EUROPE
By Mirror | Apr 10th 2019 | 2 min read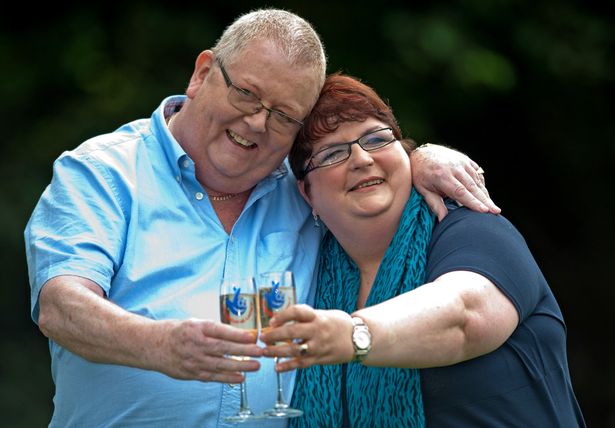 It seemed like a fairytale when Colin and Christine Weir scooped a huge £161million lottery win in 2011.
It was the largest amount of money ever won in Britain on the Euromillions lottery.
But now, the couple are believed to be divorcing after 38 years of marriage.
A statement on behalf of the couple said: "They are applying for divorce amicably."
Retired cameraman Colin and retired psychiatric nurse, Christine, showed their caring side by donating huge amounts of their jackpot win to good causes.
Colin, now 71, helped refurbish Largs Thistle's ground and gave more than £1million to Partick Thistle so they could set up a youth academy and clear debts.
Colin said: "I have been a Thistle fan since I was a boy and spent many hours at Firhill — some more enjoyable than others.
"Chris and I are delighted to be part of the effort to help the club achieve financial security — no mean feat for any Scottish club today.
"We also support the establishment of Partick Thistle Football Club Trust to give fans a greater say and were pleased to help get it off the ground."
The National Theatre of Scotland also benefitted from the couple's huge win as they donated £1million.
Colin and Chris, now 62, also gave the SNP three £1million donations.
But now the couple are believed to have gone their separate ways.
Someone living close to Colin and Chris in Largs, Ayrshire, said: "The suggestion is that they've been apart for many, many months.
"People in their hometown of Largs had been talking about the rumours of their split as far back as last summer.
"It's been a bit of an open secret to some people in that area."
Have Chris and Colin become the latest victims of the lottery winners' 'curse'.
Here are the other people who hit the jackpot and then saw their lives fall apart.