Man walks out of hospital with a knife in his back to smoke cigarette
EUROPE
By Mirror | February 27th 2019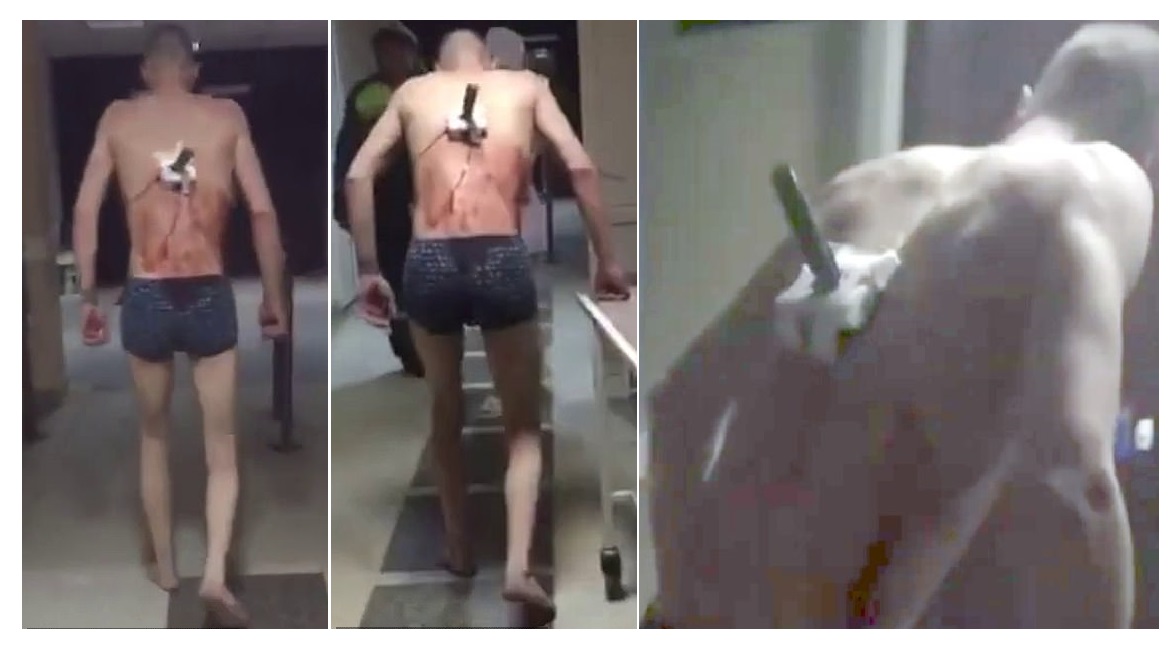 This is the shocking moment a hospital patient with a knife wedged in his back casually walks out of A&E to have a cigarette.
The patient, named only as Vladimir, 34, was bleeding from his wound but was determined to make it outside for a smoke.
He only returned inside when he was warned he was risking his life and told: 'You are about to die'.
He then walked back to the treatment room at the Zelenodolsk District Hospital in the Russian city of Kazan.
A nurse filmed the man, who was dressed only his underwear, as other staff tried to reason with him.
A female nurse can heard asking him: "Vladimir, are you mad?" before saying: "How far are you going? It is winter outside. Come back."
He simply responded to say he was going "for a smoke".
The man had been injured in a "drunken fight", with the knife being plunged so deep into his back that only the handle was visible.
Ambulance staff who rushed to the scene managed to put a dressing around the wound without risking taking out the knife.
A male doctor warned Vladimir: "Young man, you are going to die now" before adding: "Let's go, have an injection and you go home."
The patient had hoped to get a cigarette from another smoker outside the hospital's door but his attempts were in vain.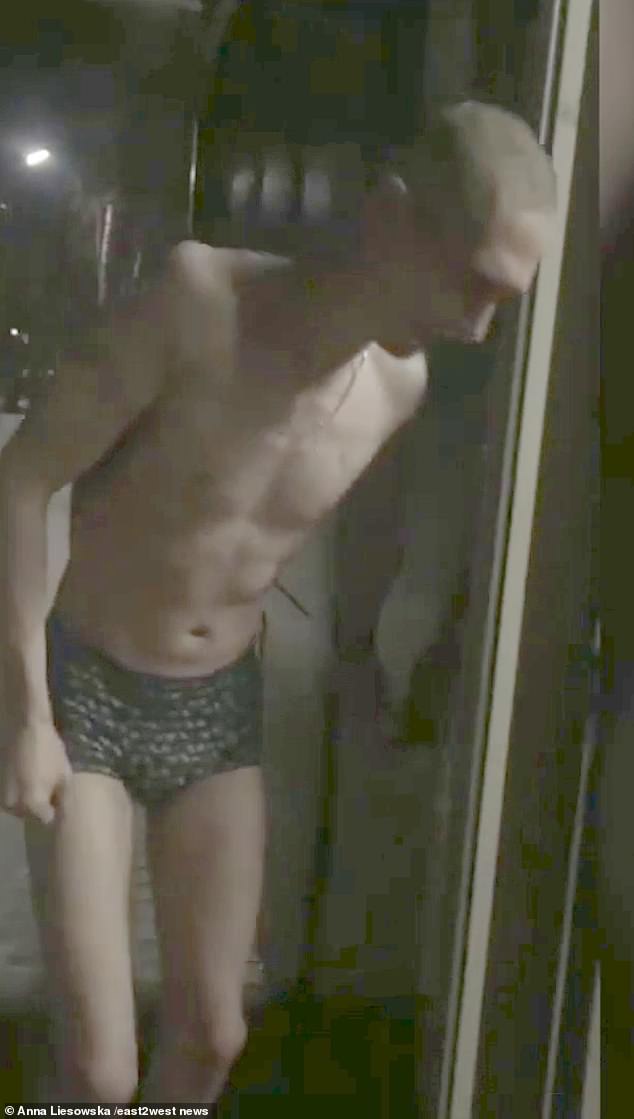 As he gave up, the nurse told him: "Yes, we'll make one injection and let you go home. Come on, come with me. Go, go! Keep going! Go and lie down!"
A spokesman confirmed Vladimir had undergone surgery to remove the knife and was in a "stable" condition.
Who is Naushad Merali?
Naushad Merali, an Asian Tycoon is not new to many Kenyans, he is a respected businessperson with interests cutting across many sectors.