NATO uncovers Russian plot to spark UK race war using Twitter trolls posing as attractive young women
EUROPE
By Mirror | Feb 18th 2018 | 3 min read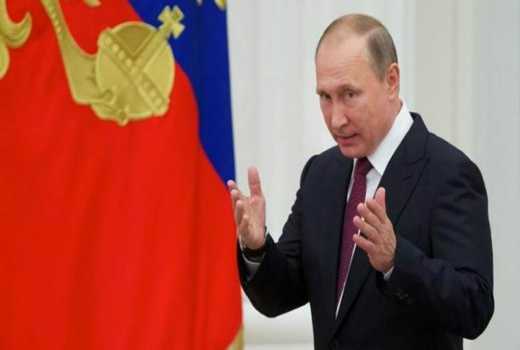 Russia is planning to destabilise Britain by sparking a race war, using scantily clad models instead of armed soldiers.
Cyber warriors at a heavily-guarded NATO base have identified President Vladamir Putin's sinister strategy of stirring up violence through so-called "bikini bots".
And for the first time they have revealed to a former Cabinet minister the extent of the threat our society faces.
The bots appear on social media as seductive sirens spouting vitriolic messages of racial hatred. But they are really robot trolls run automatically by software, like planes on autopilot, using stolen pictures of women as bait to lure users in. One shameless example known to NATO bot-watchers as "Robotic Jana" uses the pho to of an unsuspecting former Bulgarian beauty queen.
Each troll can spew out 144 messages in a day – one every 10 minutes for 24 hours – adding up to millions of tweets and posts.
And they fire up supporters of extremist groups such as the English Defence League and National Action.
The danger they represent to Britain and the West was made clear to shadow Digital minister Liam Byrne last week on a visit to the StratCom base in Latvian capital Riga.
StratCom – the Strategic Communications Centre of Excellence – is an 11-nation facility set up in 2104 for digital analysis. Mr Byrne, who was there on a fact-finding mission, said: "Going to StratCom was like the scales falling from my eyes. I knew about this online poison but now I understand how it works and it's truly terrifying."
As well as pretending to be beautiful women, Moscow's bots pose as Islamist extremists to get people with opposing viewpoints going for each other's throats.
A senior StratCom officer told Mr Byrne: "Russia has to create division. Where there's confusion there's apathy and it is harder to get people to fight."
A NATO general warned: "Be under no illusions, the Russian threat is real. And we can't defend ourselves by standing on the goal line."
And Robin Niblett, of think tank Chatham House, added: "Tanks and planes cripple your defences. Digital weapons do the same but you can't see them coming."
Behind the bots software are Russia's totally modernised and overhauled military hardware and special forces.
One well-aimed computer code could take down banks, mobile networks and hospital systems. But Russian leader Putin believes the best way to defend his country is to sow race hatred in ours.
Mr Byrne said: "A favourite tactic is to use different bots to pump two extreme sides of an argument. On one hand robo-trolls amplify messages that radical Islam is destabilising Europe. And on the other, that Europe's neo-Nazis are on the rise."
The banned neo-Nazi group National Action is a favourite fishing ground of the computerised trolls.
Its supporters praised Thomas Mair, the deranged white supremacist who murdered Labour MP Jo Cox in her Yorkshire constituency during the Brexit referendum in 2016.
And four members who were serving soldiers are awaiting trial on terror offences.
Mr Byrne said: "National Action target the Army because they want weapons to fight the race war when it begins."
Russian Twitter bots shared Donald Trump 's tweets 470,000 times in the final months of the 2016 US election.
And last week British ministers said Moscow's military was directly behind a "malicious" cyber-attack on Ukraine that spread widely in 2017.
The UK government took the unusual step of publicly accusing Russia of June's NotPetya ransomware onslaught. Giant consumer goods firm Reckitt Benckiser – the maker of Dettol, Durex and Strepsils – was among British companies whose sales were affected.
Russia has denied responsibility for the attack, which is estimated to have cost firms £1billion, claiming its own firms were among those whose systems were affected.
But anti-virus experts believe about 2,000 separate attacks were launched and mainly aimed at Ukrainian government networks and financial and energy assets.