The only female white giraffe has given birth at the Ishaqbini Hirola Community, months after the Kenya Wildlife Service (KWS) confirmed it was pregnant.
The giraffe hit the headlines around the world following its discovery in 2017 with people marvelling at its unique white fur.
On Friday, the Northern Rangelands Trust (NRT) announced the news on social media platforms, attracting congratulatory messages.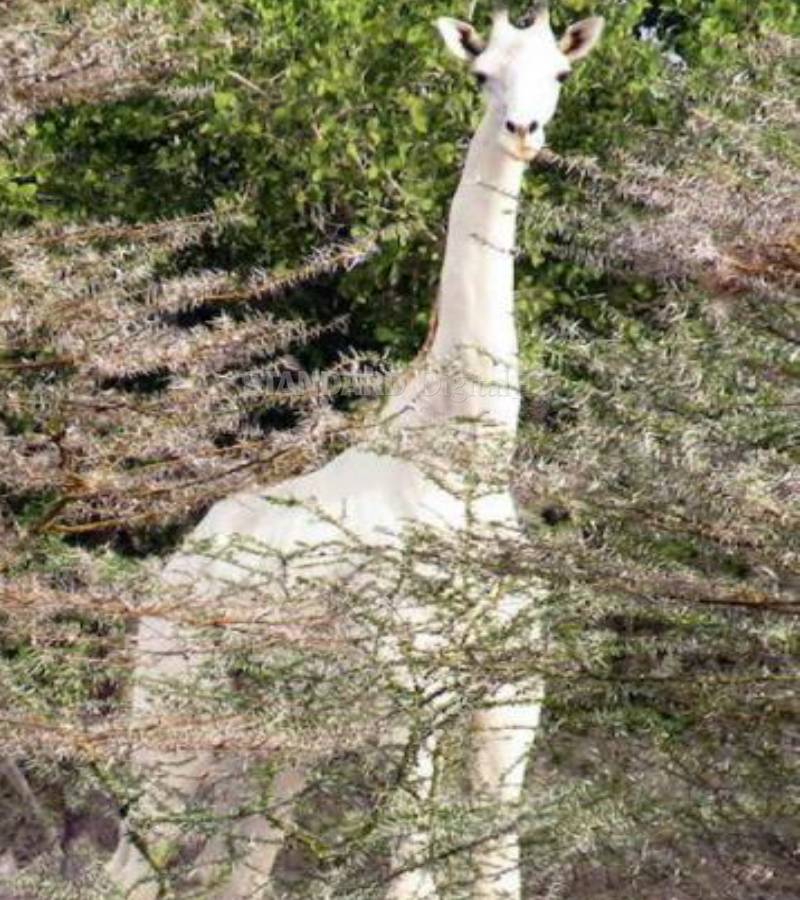 "The famous white giraffe in Ishaqbini-Hirola Community Conservancy, Garissa County, has given birth to her second white baby! It's a family of three now, all white!" NRT posted online.
The birth of a male white calf brings to three the number of all known white giraffes.
According to National Geographic, the giraffes are not albinos. Instead, they suffer from a genetic condition known as leucism that inhibits skin cells from producing pigment but allows other organs, like eyes, to be dark coloured.
"Leucistic animals are mostly white but can produce some pigment. For example, many still sport colour in their eyes," the National Geographic magazine notes.
On June 10, this year, KWS announced that the 'mama giraffe' was expectant again. This after confirming that the same giraffe had given birth to a male calf in February 2017.
"Did you know that the Ishaqbini Hirola Sanctuary is home to both the critically endangered hirola antelope and the only white giraffe in the world?"
The survival rate of leutistic giraffes and other animals with the same condition, the magazine says, is low because they easily stand out in the wild and make it easy for predators to prey on them.