Agency earmarks 70 more water towers as conservation efforts heighten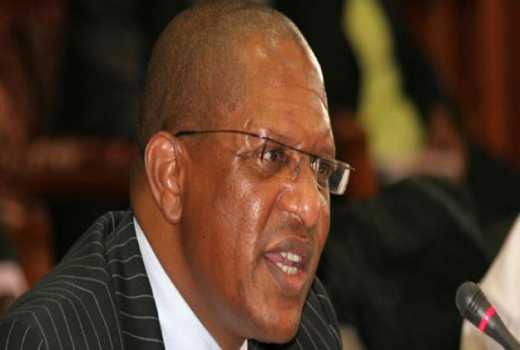 The Kenya Water Towers Authority (KWTA) has identified 70 new water towers and opened seven regional offices to ensure that the natural reservoirs are protected.
The announcement comes in the wake of the Government's ban on logging in all forests.
Initially, there were only 18 registered water towers and the new list will bring the total to 88, with Makueni and Kitui counties having eight new water towers each.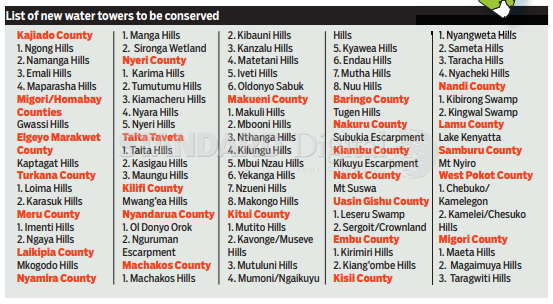 The Kenya Water Towers Authority (KWTA) said it would conduct a survey, delineate the land within a buffer of 10 kilometres, and ensure the water towers were fenced off to avoid encroachment and further destruction.
The authority's chairperson, Isaac Kalua, Monday expressed hope that the newly designated water towers would be gazetted since there was 'goodwill'.
He said Environment CS Keriako Tobiko had given the nod to the gazettement and that the agency now planned to engage the communities affected to start the reclamation of the destroyed wetlands.
He urged the Ministry of Lands to hasten the process of demarcating all the water towers and issuing title deeds to pave the way for the gazettement.
The KWTA Director of ecosystems assessment, Winfred Musila, said Chyulu Hills in eastern Kenya was being fenced.