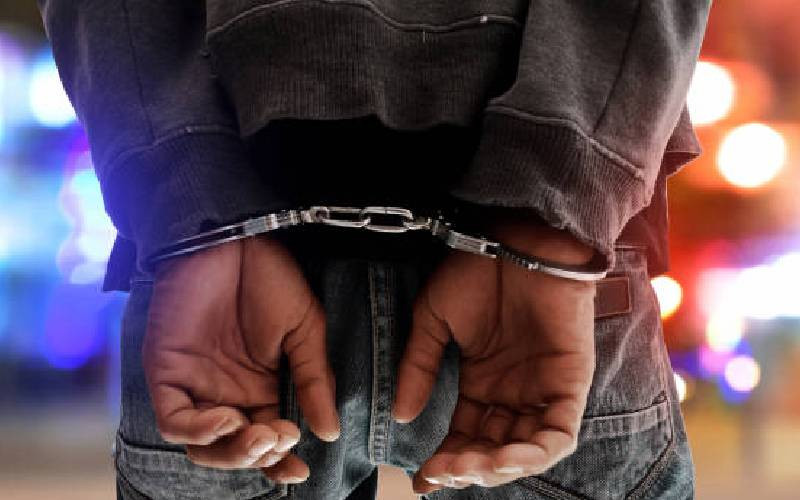 Two Masinde Muliro University of Science and Technology students have been arrested over the death of a fellow student.
Kakamega Central sub-County Deputy Police Commander Daniel Mukubu said they have arrested the two, a male and female student, in connection with the death of the fifth-year Engineering student who was residing at Mahiakholo ward.
He added that one of the suspects has some injuries indicating they may have engaged in a fight that led to the death.
"The dead man had injuries on his head indicating the killers might have used a blunt object on him before dumping his body in a thicket," said Mukubu.
"It could be a love triangle because the engineering student and the male suspect were fighting over the woman who is our other suspect."
The OCPD denied claims by university students who held demonstrations yesterday claiming that the incident was due to insecurity in Kakamega town where the university is located.
Vice Chancellor Professor Solomon Shibairo said one of his students was nursing injuries at the county hospital because of insecurity.
"We have talked to the OCPD and he has said he will beef up security in Koromatangi, Kefinco and Mahiakhalo areas where most of the university students reside," he said.
The VC said police officers should be deployed to the Koromatangi Police Post to fight insecurity. "In collaboration with the county government, the university installed floodlights in the area. The police must occupy the police post at Koromatangi which is at the central place of the three estates so as to improve security," said Shibairo.
Students held demonstrations in Kakamega town yesterday.
Related Topics