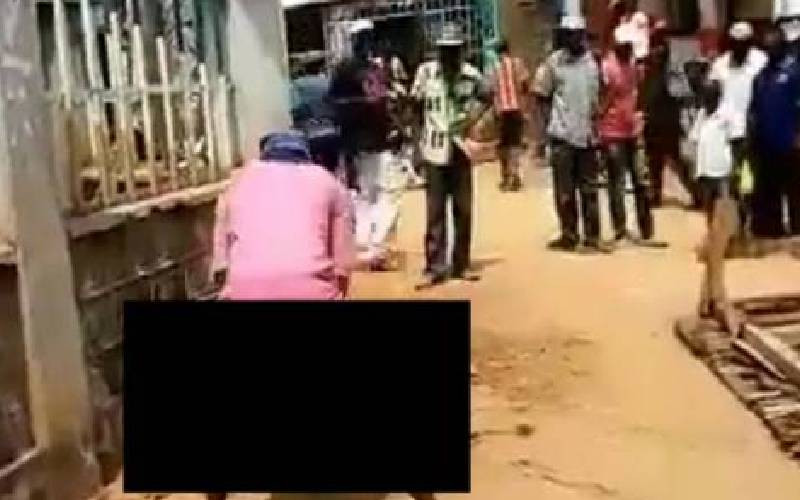 Three people charged with lynching a chicken thief in Khayega Market have opposed a move by the prosecution to introduce video evidence in the case.
Through their lawyer Innocent Ondieki the trio filed an objection to the presentation of the graphic evidence saying it was an afterthought by the prosecution aimed at delaying their trial.
The three were allegedly captured on a viral video as they committed the act in 2019 before former Internal Security Cabinet Secretary Fred Matiangi ordered for their prosecution.
But lawyer Ondiek urged the court to reject the plan by the prosecution to introduce the video evidence on grounds of speedy dispensation of justice.
"It has been over three years since the case started. When the accused took the plea on August 15, 2019, the prosecution pledged to hand in all evidence they wanted to use against them and the video was not among what they supplied us with, why hijack [sic] the accused with the fresh evidence now?" he argued before Justice William Musyoka. The lawyer said his clients Francis Muse Liseche alias President, Reuben Ashimbundu Shitambachi and Brian Shitambachi Mukambisi would suffer prejudice with the continued delay caused by "the unprocedural manner the prosecution wants to run the case." "The faltering by the prosecution creates the notion that the court has failed to pronounce itself on this matter of great public interest where life was lost. People are wondering why the case is taking ages to conclude, yet it's the prosecution to blame. I would suggest we move on with the evidence on record and ignore the fresh video evidence which constitutes an ambush," said Ondieki.
But the lead prosecutor Natasha Kyala said the trio would suffer no prejudice by the introduction of the video evidence as it would help in informing the circumstances of the murder.
She asked the court to adjourn the case to give the defense lawyer enough time to prepare the defense based on the fresh video evidence.
"The only issue of concern that is cropping up is that of time the case is taking to fully kick off but I pray this is the last time the prosecution is calling for an adjournment," she said.
Kyala said the prosecution had delayed giving the fresh evidence because they had to forensically examine the clips to ascertain the accused persons were the same in the clip.
Justice Musyoka allowed the last adjournment observing that the prosecution had indeed defied protocol in filing the fresh interest.
He however noted that the evidence would form a good basis to help the court decide justly on the murder that captured the nations eye.
"Let the prosecution make sure that it serves the defense with the fresh evidence before we next meet.
He adjourned the case to February 16, 2023.
Related Topics