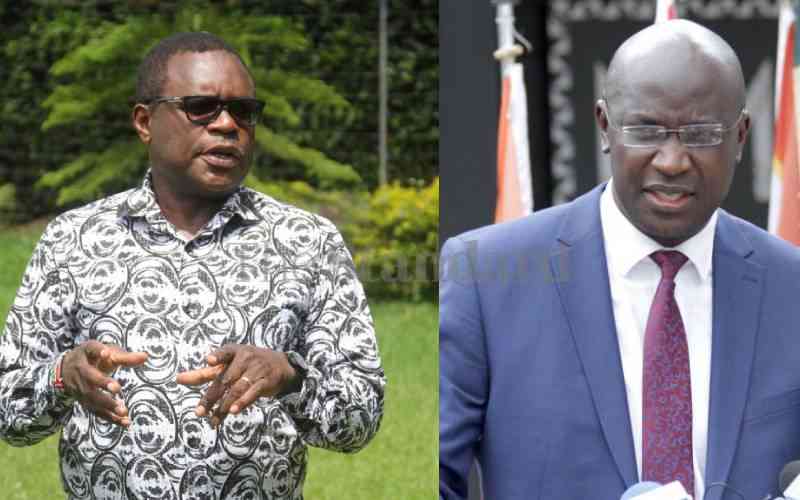 Former Bungoma Governor Wycliffe Wangamati has trashed a report that he misappropriated Sh19 million.
A team commissioned by Governor Ken Lusaka to look into how the county education scholarship programme, human resources and pending bills had been handled by the previous regime said in its report that public funds had been misappropriated.
But Wangamati refuted the claim, saying it was meant to malign his name.
The former governor said no public money went to waste under his watch, adding that implementation of the scholarship programme was above board.
"My administration allocated Sh400 million towards the county scholarship kitty and before my exit, we had spent Sh200 million on beneficiaries who can be traced to their schools," he said in a press briefing in Bungoma town.
Wangamati asked Lusaka to stop the witch-hunt and concentrate on fulfilling his campaign promises. "I bet the findings of the report were rushed, that is why they sound outrageous."
Speaking at St James ACK Mapela church on Sunday, Lusaka said the audit was aimed at sealing loopholes for stealing taxpayers' money.
"We are targeting nobody. All we want is the truth to come out so that we can correct past mistakes," he said.
Lusaka said preliminary reports by three task forces he formed had exposed avenues of wastage of public funds.
Probe on the scholarship programme showed double payment of fees.
Related Topics