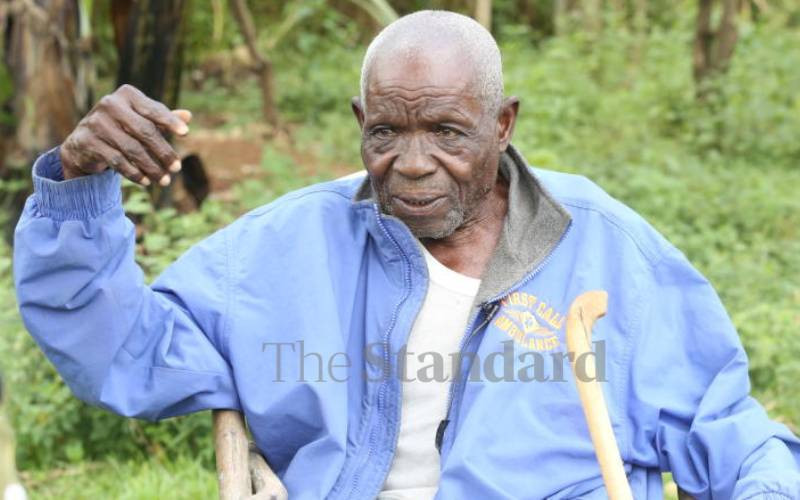 When he returned home after his 51- year absence, his two wives were not there to receive him.
They had abandoned their children at the home and gotten married elsewhere, despite having formalized their relationship with him traditionally.
Today, Peter Oyuka, 88, is trying to come to terms with the reality that has left him a disappointed man but says he has forgiven them and moved on.
The octogenarian said he had paid dowry for both wives and that he will not mind if they voluntarily come back home. "One of my wives had children when I married her and paid pride price for her," said Oyuka.
One of the wives who was shocked to see her long-lost husband's story aired on KTN and published in The Standard, decided to pay him a visit in order to confirm if indeed he was the one.
"She was happy to see me and sought advice on matters affecting her second marriage including a land tussle she is embroiled in among other issues," said Oyuka.
The father of seven said his wives who are widows in their second marriages gave birth to more children.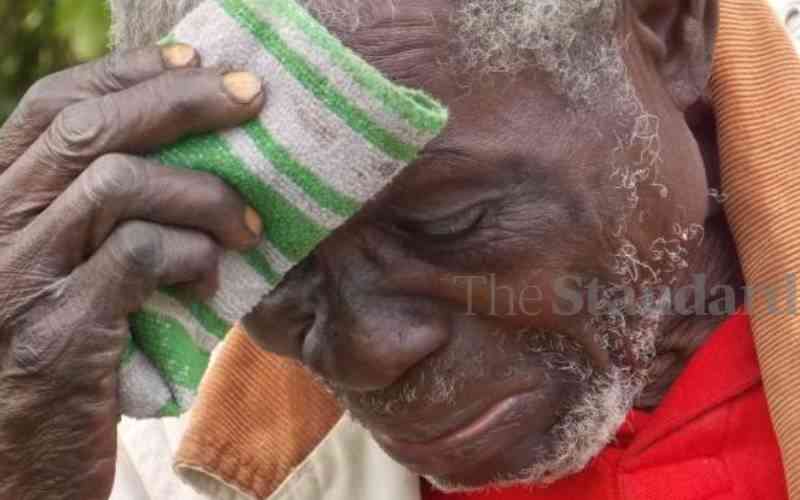 "Our culture does not allow a man to start chasing a remarried wife, you will look weak and confused, all one needs to do is look for another wife or focus on raising the children left behind," said Oyuka.
He was busy fondling two black and white rabbits under an old indigenous tree when The Standard caught up with him yesterday at his Chevoso village in Malava, Kakamega County.
"They keep me company and make me busy all the time since I returned home one year ago," he said. He lives with his pets in a mud-walled one-bedroom house.
Oyuka left home in 1970 at the age of 37 to Tanga in Tanzania in search of greener pastures and never communicated with his wives and children.
He would return decades later a dejected and heartbroken old man who today spends time feeding the rabbits and telling his grandchildren folklore after school. "I enjoy it narrating stories to my grandchildren."
"I don't understand why my wives were in a hurry to remarry ten years after I had left but I have moved on and my children will have a bigger say in deciding whether their mothers should come back. I will respect their decision because I have no energy left to take care of my wives now, they are old too," said Oyuka.
With age fast catching up with him, Oyuka said he would like to spend his remaining days on earth to bond with his children and compensate for the time he was away.
His son elder son Aggrey Osanya, 56, said his father's return changed his life. "I'm happy that he came back alive."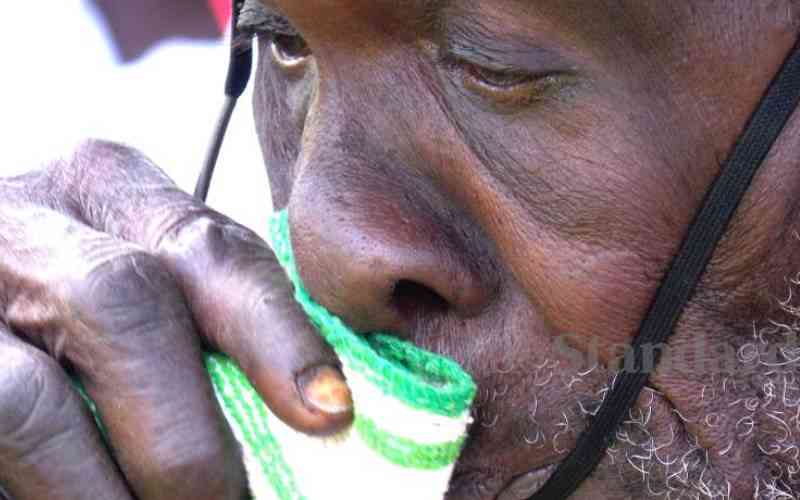 Osanya was just seven-years-old when Oyuka left them. "I have enjoyed his fatherly love for the one year he has been around."
According to Osanya, things were difficult when his mother left him and his siblings under the tutelage of their grandmother who later died.
The father of five says they build a semi-permanent house for their father to appreciate him. "I take care of him and ensure he has had three meals every day."
Osanya says his father prefers eating fresh food from the farm, particularly indigenous food. He said they were ready to welcome their mothers back. "We will usher them in if they come back and ensure that they live a good life."
Last year, Elmina Mutole,74, one of Oyuka's wives who remarried in Naluchira village, Malava constituency confirmed that indeed her parents received a dowry from her first husband.
Mutole said she would consider going back to her first lover, Oyuka but after thinking carefully about the repercussions of her decision.
Related Topics