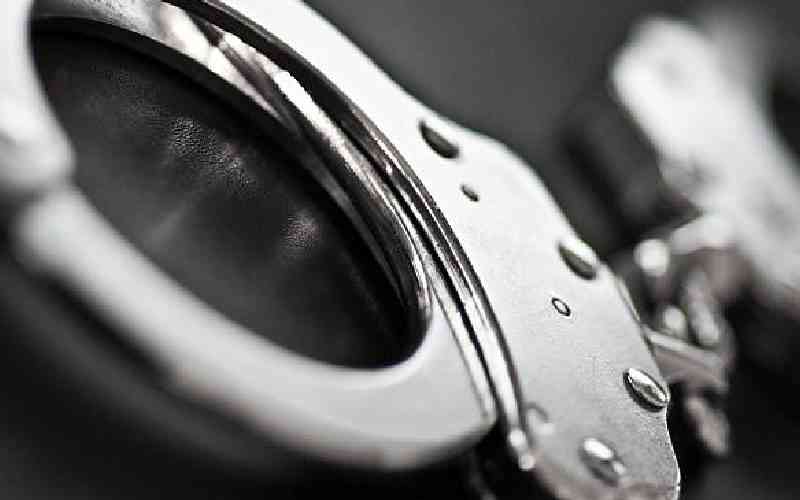 Police in Khwisero are searching for a parliamentary aspirant and his brothers accused of storming a tallying centre, destroying election materials, and injuring electoral commission officials.
Are sub-county police commander Kipyego Kogo said Godfrey Kanoti and his two brothers stormed Eshibinga constituency tallying centre at night and vandalised nine ballot boxes and ballot papers among other items before assaulting the officials.
Also wanted are about 20 men who the police say accompanied the three brothers on the mission and were involved in the alleged crimes at the Independent Electoral and Boundaries Commission (IEBC) tallying centre.
"The sub-county returning officer called to request for reinforcement of security. However, the suspects had already left by the time our officers arrived," Mr Kogo.
The officer said several officials were injured during the attack that saw phones and Kiems kits smashed and the ballot boxes and papers destroyed.
"Seals of nine ballot boxes were removed. We don't know if they were staffed with pre-marked ballot papers or were tampered with," he said.
"We are looking for the suspects even as we investigate the incident," Kogo said noting that one of the affected IEBC officials has made an official complaint following the assault.
Constituency returning officer Mathias Nge'tich confirmed that IEBC officials were hurt.
"The attack left the officials worried about their safety. The team is demoralised after what they went through," said Ng'etich.
Related Topics