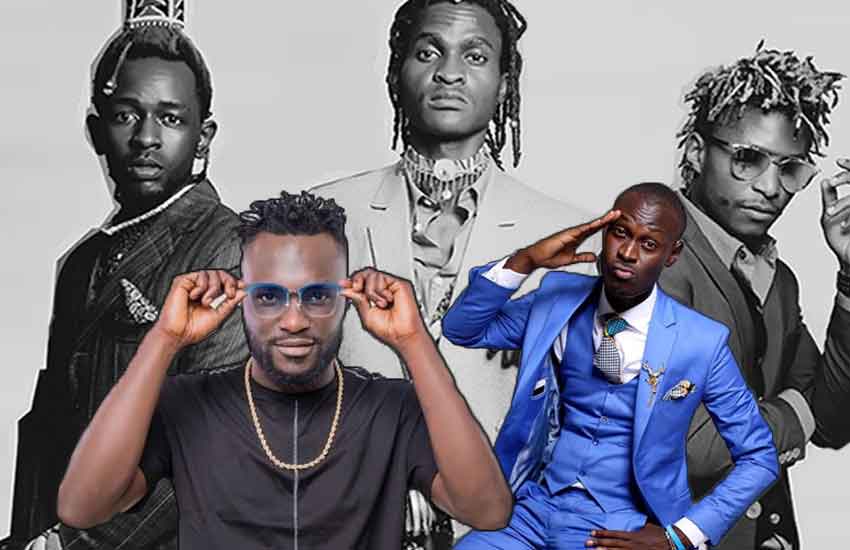 H_art the band will on Friday, March 13, alongside singer Michael Kennedy Claver alias Naiboi and rapper Kennedy Obimba better known as King Kaka treat fans to a live showcase at the Sarit Centre courtesy of Trace East Africa.
Speaking to SDE at ABC Place, Westlands on Wednesday, March 11, Trace East Africa Managing Director Danny Mucira said that the showcase dubbed Trace Live will be an "intimate and interactive" presentation of Kenyan music.
According to Mucira, Trace is venturing beyond entertainment and is seeking to empower artists, engage with its consumers, and, through it, offer premium and unique composites as it positions itself in the continent.
"Trace has since its 2003 launch been a segment leader globally in terms of entertainment. Trace Live is an experience concept. Through it, we are availing a genuine platform for artistes, industry players and consumers as we reposition the entertainment landscape," he said.
Read Also:Wajinga Nyinyi revolutionary? King Kaka followed a beaten path but why is he so different?
Mucira highlighted that Friday's live musical showcase is an invite-only event; punctuated by a meet-and-greet as well as a Q&A session, but will be transmitted live on the hub's YouTube and Instagram pages.
February 13 was Sauti Sol's defining moment with Trace as they offered invitees a rare glimpse of its Midnight Train catalogue at Movenpick Hotel in Westlands.
Flanked by Sol Generation, Sauti Sol set the tempo for other top-notch acts lined up by Trace to grace similar experiential events.