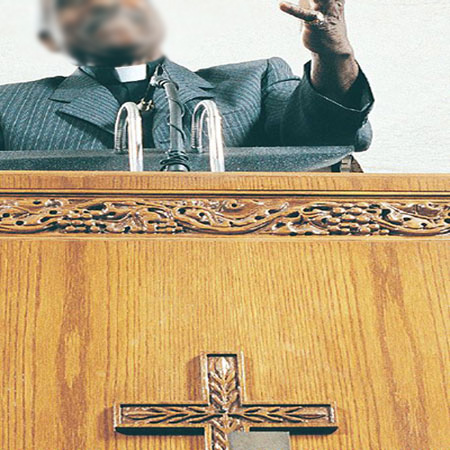 PHOTO:COURTESY
As I sat down, after last week's attack on a church in Likoni, I wondered whether the age of televangelism is finally here. Many Kenyans always talk of having watched a Sunday service on TV, yet they only glimpsed at the TV as they prepared and dressed up for church.
With the way things are going, those M-Pesa tithes might just start getting more customers, on a couch with a remote control.
Going to church, or any other place of worship, was and is supposed to be a fulfilling moment. A moment of making peace with God and with your inner self. Unfortunately, that is not the case today.
When a furtive message makes its way to you through a network of friends, and occasionally official government sources of looming terror attack, the last place you would associate such danger with is the house of God — church.
Armchair security experts, mostly retired soldiers who have probably never fired a shot in a combat, are wont to caution people to avoid crowded places and always be aware of your environment. Interestingly, hardly do anyone ever associate such warnings with places of worship.
Because in everyone's mind, these are not crowded places, they are serene places where only insane men would attack. As you kneel down or close your eyes in prayer, an attack from another man is the most wild idea that that can ever cross your mind.
In conflicts all over the world, a place of worship was always a place of refuge for the vulnerable, and even antagonists in these conflicts understood this unspoken code. Not anymore.
From the horror that engulfed the nation over the senseless killings of people in church in Kiambaa during the post-election chaos, stories of attacks on churches are unfortunately becoming the order of the day.
Today, when you step into church, the first thing you find is a guard at the gate, with those beeping wands, which I doubt can detect whatever they are intended to.
Mobile banking is all the rage, mobile worship might not be too far away, if more are cowed away from places of worship. That is if Kimaiyo's charges have no concrete answer.
The bottom line is: We need to get rid of all "loose bulbs", or ensure that they are tightly held in their "sockets". Pardon me, folks. I know the police boss, he of the "loose-light-bulb" theory fame, understands me when I use that "bulb" and "socket" language.
Related Topics