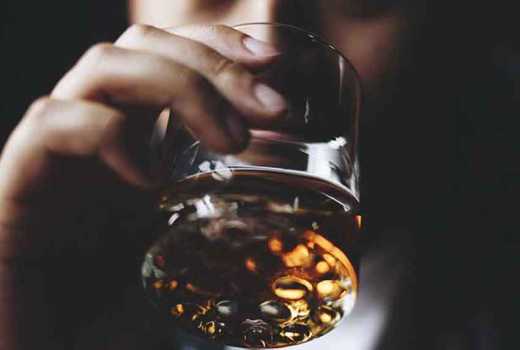 Geoffrey Mbaabu, 57, is a man of few words. When he speaks, it is as if he is gauging the weight of every word about to come out of his mouth.
It was all calm when he spoke to us in the company of his wife Teresiah, at their home in Nkumbo village, Meru County.
 "I was born in a family of eight, five boys and three girls in Meru County in 1961, I have no recollection of my father as he died when I was one-year-old. Traditional alcohol brewing thrived in almost every compound in the village and I could occasionally sneak in where the brewing was being done and have a gulp when I was a small boy."
Mbaabu says drinking was a normal thing for many boys in the village and by the time they were young adults, they had tasted almost every flavour there was.
He never schooled much and has always been a farmer.
 Reality hit
But some painful reality hit him when he married in 1981 and was soon blessed with three beautiful daughters. Soon, daily quarrels with his wife became a family routine.
"It was difficult living with a wife as every family income and asset was a means to further drinking. I sold our chicken, goats, furniture and other family possessions to finance my drinking escapades," says Mbaabu.
The oldest daughter Lilian Kithinji who is now in her 30s and a banker by profession based in Nairobi vividly remembers the bad days.
"My father's alcoholism deteriorated and he eventually demolished our five roomed semi-permanent house and sold the materials to finance drinking," Lilian recalls. "We left to live with our paternal grandmother in the next compound and eventually my mother was done with my father's alcoholism."
Mbaabu's addiction got worse that any reconciliation effort between him and his wife flopped as soon as it begun.
"In 1997, when my wife left, I was permanently inebriated so the estrangement didn't mean anything to me," he recalls.
Everyone lost hope and gave up on him but not his oldest daughter.
"Lilian approached me four years ago and convinced me to go for rehab. She got me one in Ngong town and after three months there, I came out clean and ready to start on a clean slate," says Mbaabu.
A few days into his new life, Mbaabu drifted back into drinking albeit in hiding.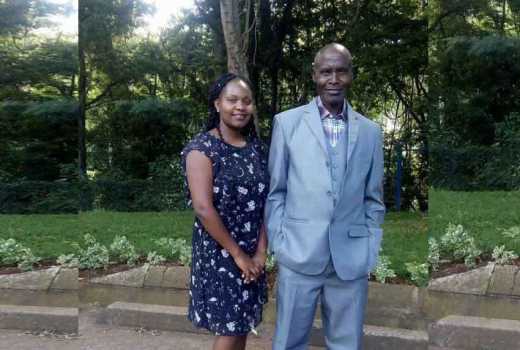 "My daughter was devastated and could not believe it. She never gave up though, having figured may be my friends had influenced me back into drinking, she decided to sell the rehabilitation idea to them," he adds.
That is how Bandirika Self Help Group was born.
"I requested him to get his friend who wished to get sober to start a journey together but he ended inviting many people," recalls the daughter. "My idea had been to invite a neighbour who had managed to reform for many years without anybody's intervention, to give us his secret on how he made it. Several people joined us on the first day both addicts and reformed addicts."
Lilian took in the whole group and they formed the social group which later admitted mentors such as priests and spouses of recovering addicts.
According to Lilian, like her father's case, most of the men they took in shared similar experiences which made it easy for them to be helped.
 Fresh start
Four years ago, Mbaabu married his second wife Teresiah Mwengwa, 54, who has been a teetotaller all her life. She has been his greatest cheer leader in the recovery journey.
"My wife is our family pillar, she has been instrumental in this journey. We hope to expand our farming through irrigation to cultivate crops such as French beans, butternut and pawpaws besides dairy farming and rearing chicken," says Mbaabu. Having ditched the bottle, Mbaabu hopes to build a new home for his family and is in the process of acquiring building materials.
"As a trained counsellor, I would highly recommend rehab services for those who can afford but in the absence, a voluntary self-help group like this one is worth exploring," said the daughter.