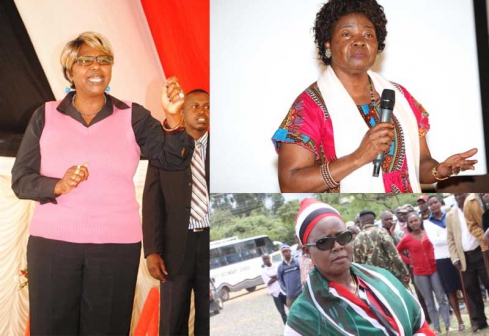 Women candidates vying for various positions in the upcoming general election gathered for a strategy meeting in Nairobi last week, where Interior Cabinet Secretary Joseph Nkaiserry and IEBC chairman Wafula Chebukati made assurances that their security would be guaranteed.
"Our office is always open; report any kind of harassment and we will fully enforce the electoral code of conduct," Mr Chebukati reportedly said.
"As a woman candidate, do not sit back when you feel your rights have been infringed on, report to us and action will be taken," Mr Chebukati told the candidates at the forum held at the Inter Continental Nairobi hotel.
It is not a secret that women in politics face much more threats to their personal safety than men do in the same space, with violence, threats, intimidation and harassment deployed as the primary tools to derail their ambitions.
The ugly tactics come from the perception that women are infringing, or encroaching, on what is male territory by default, i.e. political leadership.
The current Parliament has 86 women legislators – 47 women representatives, one from each county; 16 elected MPs, five nominated MPs, and 18 nominated Senators.
There are no elected women senators – or governors – in the current national structure of political leadership.
Still, those 86 are more women MPs than Kenya has had in the past 50 years of independence combined. From the First to Tenth Parliaments (1963-2013) women won just 50 electoral seats (compared to 1,086 clinched by men); women were nominated 25 times.
Apart from the overt threats and harassment, there are also many other pressures bubbling under the surface that women must expertly navigate if they are to have any profile in public leadership.
The struggles of some of these women are captured in a 2010 report by the Heinrich Boll Foundation, which can serve as a touchstone for aspiring women candidates today, on what they are likely to face in the coming few months – and for those who will win, in the next few years.
The report interviewed ten former women parliamentarians on their personal experiences in political leadership, and reveals that some of the most draining experiences are not in the big, dramatic confrontations on the political battlefield.
They are in the small, relentless, micro-aggressions at home, particularly if your partner is not fully on board.
One of the insights from the report is that most women said their rise to leadership happened accidentally or by default, and when they won it came as a 'big surprise'.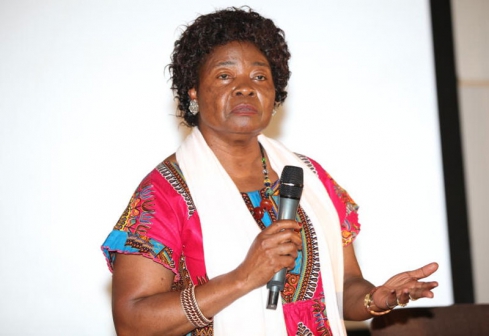 Ruth Oniang'o, a nominated MP from 2003-2007 and one of the women interviewed in the study said her entering into politics was 'by default.' "I had not even applied," she said. "I just got a call from KANU." She asserted that she had taken the position knowing well that she would focus on democracy but not become anyone's 'parrot'.
The same goes for Esther Keino, nominated in the same Parliament. "I did not apply to get nominated and I was not quite active in [party politics]; therefore, to me it came quite as a surprise...I was shocked actually and when somebody called to tell me I had been nominated.... I could not move and it was so overwhelming. I could not imagine myself in politics because I had never aspired to be a politician."
By accident?
That 'I got into politics by accident, by default', is a common feature among the women leaders and even in other management positions, such as in corporate organisations or academia. Although they were qualified, they had not directly planned to become leaders or managers, the study states.
But that's not the whole story. The 'accidental' entry of women into politics can be interpreted as them playing into the 'good girl' expectation that society has of women.
Women are expected to be gentle, gracious, good, clean, kind, virtuous and non-controversial; so having outright or overt political ambition goes against this expectation. Women risk ridicule, ostracism, and psychological punishment simply for having aspirations.
Therefore framing their rise into leadership as an accident acts as a kind of shield against this punishment; it communicates that they are actually still good, virtuous, kind, non-controversial women, and they did not purposely step out of line.
Society also expects women to spend most of their time and energy in the home, taking care of their husbands and children.
The report found that many women would rather wait until their children have matured before they consider making major career moves such as taking PhD studies or joining politics.
Husband support is generally ranked very highly in women's success, the Heinrich Boll researchers found. This could partly explain why majority of the women in politics are either widowed, divorced or never married.
One common occurrence is that wives make attempts at political leadership after their husbands' demise, as was the case with the late Mary Ngoyoni (unsuccessful aspirant in the 2006 Laisamis by-election occasioned by the death of her husband, Titus Ngoyoni), Jayne Kihara (Naivasha, taking over from her late husband, Paul Kihara) and Sarah Godana (unsuccessful aspirant in the 2006 North Horr by election after the death of her husband, Bonaya Godana), and in 2008 Beatrice Kones who got elected after the demise of her husband.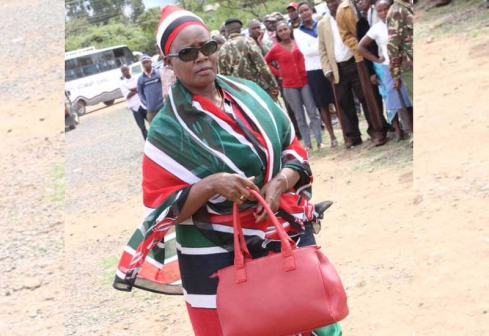 Married women have had to get the full support of their husbands before joining politics, the report found. The same does not apply to men, many of who have joined politics with fairly young families and whose wives are expected to not only support them, but also continue looking after the children.
Mumbi Ng'aru, former Mayor of Thika Municipal Council (1997-2000) described the tensions that her mayorship brought into the family.
When she was nominated to the council, her husband didn't have a problem, "but later when I became mayor, I started noticing some changes. He seemed more insecure about my new position. We had lived in the same town for over 30 years, and for all these years I was known as Mama Githinji (mother of their son). Now this changed and I became 'Her Worship the Mayor'. We would go to the Club where for many years he was the one who took us there, but as Mayor, I had the membership paid by the Council. Suddenly roles had been reversed. I had become the focus of attention–this was not easy for him."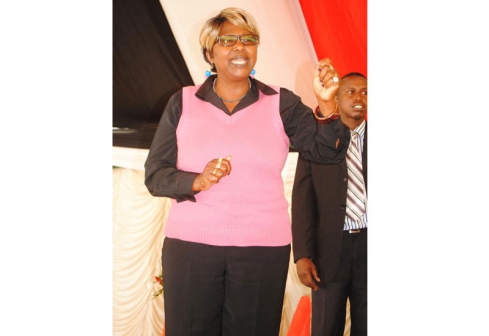 'Let me be'
On how she handled it: "I faced my husband and told him, "Look Daktari (that's what we call him) when you rose to the top in the corporate world, I stood by you...It's my time now. Stand with me, and you know what, if you don't I'll still stand. I've made a decision.' I think this made him to reflect back on where we had come from and he decided to let me be."
The report states that politics may actually be more threatening than academic progress, as was attested by Ruth Oniang'o, who was already a professor by the time she was nominated. When asked how her husband – also a professor – responded to her nomination, she responded:
"I am a food and nutrition scientist. I've been in international committees and so on. As I travelled as a professional, you know, it was no problem. [When I became] an MP, I think my husband had a problem dealing with that and so would any husband. The visibility was different, the environment you are working in is different, politics and the way it is viewed by the public is different from academia."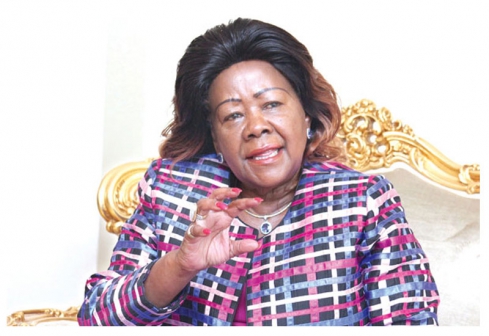 Nyiva Mwendwa and Julia Ojiambo, also quoted in the report, joined politics when they were in their early 30s, married with young children.
In Nyiva's case, her husband – former chief justice Kitili Mwendwa, who also had political ambitions -- allowed her to go at it first, the report states. "It was in agreement. We agreed with my late husband that I was a better politician. We thought he should [try first] but then we said I would do better at that particular time. And that is how I managed to get in at the age of 32 years.'
As to how she managed with young children (aged 8 and 6 when she joined politics), she noted: It was quite trying. Whenever I would leave they would say: 'Mummy are you going again?' but with a supportive husband who could spend time with them, it was easier."
Nyiva said that her husband Kitili would spend time with the children when she was out in her campaigns. She also said her husband fully supported her financially, which was crucial. Nyiva won the Kitui West parliamentary seat in 1974, beating Parmenas Nzilu Munyasia who was the incumbent representative from independence in 1963. Kitili Mwendwa, Nyiva's husband, would later take the seat in 1984.
The Mwendwa's agreement that she was the "better politician", and the fact that her husband actually succeeded her as MP, is undoubtedly an unusual case, but should be an inspiration to all women aspirants that such support is possible.