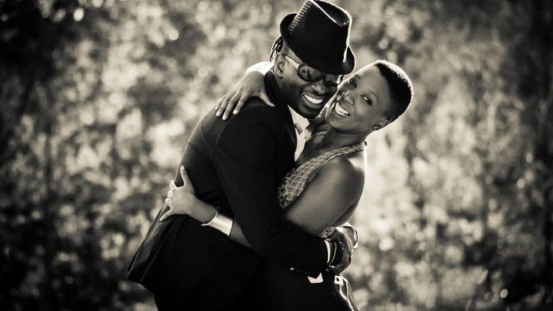 Nameless and Wahu are two of a very select group of Kenyan celebrities who have managed to etch their footprints on the music industry. This week, they share their journey to the altar.
The music power couple met in 1998 at a campus event at Grand Regency. It was either a Miss University event or an award ceremony, Wahu can't remember which exactly. She says that they were introduced by a mutual friend called Neto.
"But our first official date was on a Boxing Day," Nameless says. "We had lunch at the Wimpy restaurant in Corner House. Wahu came an hour late!" At the time, the central business district was quiet and deserted, so after their meal they took a nice long walk across the city, just talking and getting to know each other.
"Our courtship was lots of fun. We were young and carefree. We didn't do very complicated things; we really just enjoyed each other's company, no matter the setting. We'd go out on the rave, do picnics, go camping, watch movies, you know, your usual boyfriend/ girlfriend things," Wahu says.
Within the first two years of dating Nameless knew they were meant for each other but they dated for seven years before he proposed. "We got married on September 10, 2005 so we will be celebrating eleven years of marriage this year," he says. They were wed in a simple and meaningful ceremony on the shores of Lake Naivasha and in memory of the first camping trip they went on together as students at the University of Nairobi.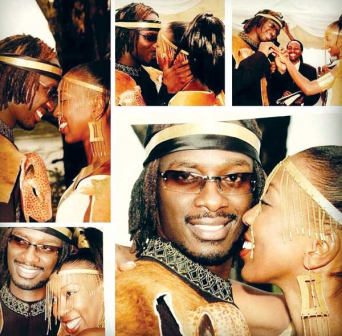 Wahu says that on the day before the wedding, she was super stressed out. "I'd been stressed out the whole week! I thought of all the things that could go wrong. In short, I was a nervous wreck. Thankfully, our wedding day turned out to be beautiful and perfect," she says. "But marriage at first was hard. It was only after a couple of years that we began to find our rhythm as a married couple."
Nameless agrees that the first two years of marriage were confusing. They had high expectations, and where trying to navigate very choppy waters at first. Thankfully, by talking things through and going for counselling, they were able to get out of it. But they also had to deal with negative publicity. Over the years, they have learned to live with nasty media reports that oftentimes are false. "We've come to understand that majority of the media (read bloggers) are out to generate hits and traffic. So being in the limelight makes you an easy target for them. We cannot let them destroy what we've taken so long to build. Instead, the negativity draws us even closer together," Wahu says.
While the two are grateful for their careers and the different awards and recognition they've received in the industry, what they are most proud of is being parents.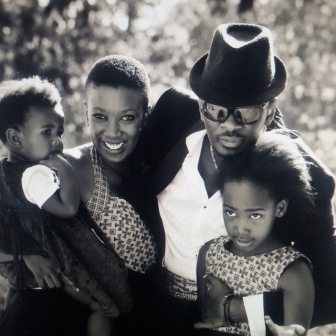 "We have two girls, Tumiso, who is 10 and Nyakio who is three. They are both uniquely special. Tumi for example is so empathetic towards other people's needs and feelings, and is such a strong wildlife enthusiast. Nyakio is very organised and loves cleanliness. She is also and quite the charmer. They are both such a joy," Wahu says.
In parting, Mr and Mrs Mathenge advise young couples to manage their expectations, learn to listen to each other, give space for individuality in their unions, respect each other and understand each other's points of view. They also advocate for marriage counseling because it helps put things in perspective especially in the early years.