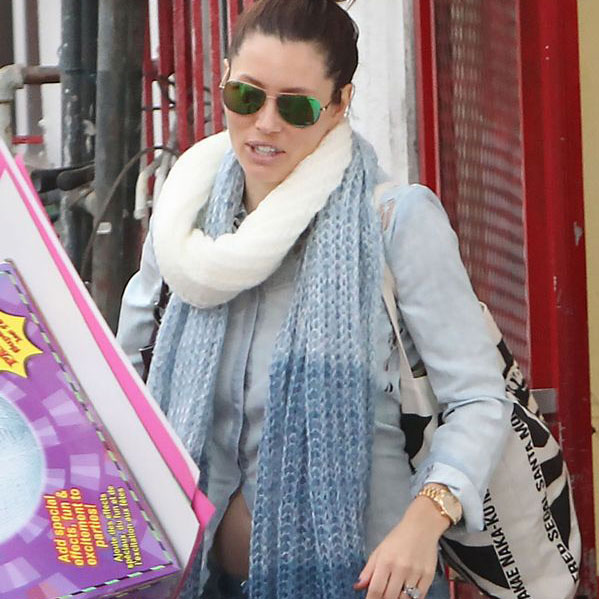 Jessica Biel has sparked rumours she's expecting Justin Timberlake's baby, after flashing her tum on a day out in LA.
Although the pair haven't confirmed if the actress is pregnant, Jessica appeared to show a slight bump as she exposed all in a floaty and revealing shirt.
We know they are considering starting a family together, because the brunette beauty told E! last year she tapped into the mind of a mother, as she filmed scenes for The Truth About Emanuel.
She said: "I think to make this person, this character, work without being some ridiculous, crazy performance, is to really believe in what she's doing and believe that that is her truth, that baby is her baby and that's what it is
And so the nurturing element of being a mother, that is really what I tapped into. Because it's like, the best villain really believes what they're doing. It's the same idea. This woman, that's just her truth, her reality."
And when asked if she'd consider it with Justin, she added: "I don't know. I'm not quite sure about sooner or later, but definitely at some point."