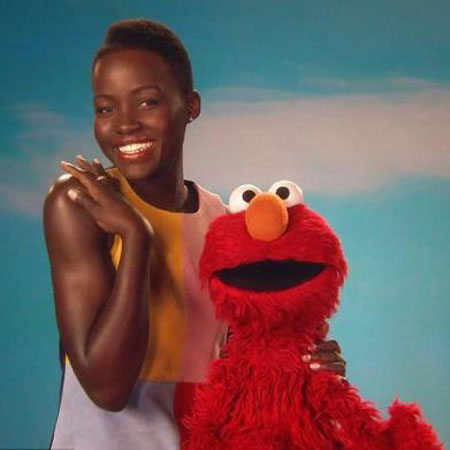 Looks like Lupita Nyong'o is not yet done dining with celebs. From shooting films with eye candies like Brad Pitt and Liam Neeson, to taking selfies with Angelina Jolie, our girl has now met Elmo, the most famous puppet in the world.
Elmo, is a muppet character on the children's television show, Sesame Street, which has been aired since 1969. A week ago, Lupita went to Sesame Street to teach Elmo about the wonders of dark skin.
"Elmo sees that Miss Lupita's skin is a beautiful brown colour!" said the popular puppet operated by Ryan Dillon.
The 12 Years a Slave actress replied: "That's the thing I love most about my dark skin, Elmo. Skin comes in lots of beautiful shades and colours."
The Non-Stop actress, is also set to produce and star in a film adaptation of Chimamanda Ngozi's 2013 novel, Americanah.