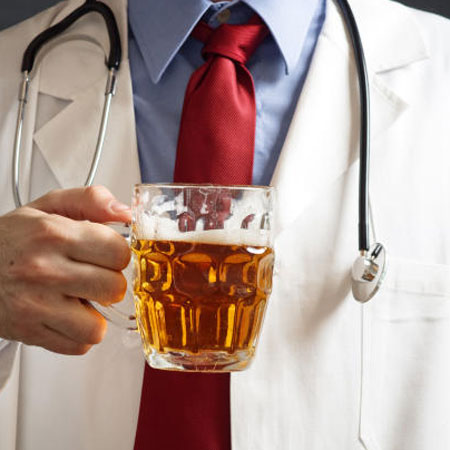 Have you ever met a doctor whose lifestyle is unhealthy? Like one with a hanging belly; smoking habit; severe obsession with the tipple; or a hankering for nyama choma and beer?
You may have come across such medics and wondered aloud: "Shouldn't he know better?"
Doctors too are humans and have the same struggles like the rest of us. At a recent wellness forum held at Villa Rosa Kempinski in Nairobi, Dr Jacqueline Kitulu of Jamko Health Clinic and Laboratory Services admitted that at times, doctors too fall short of healthy living.
She said she had to adopt a healthy lifestyle to lose weight: "I shed  26 kilos in two years. I just changed my diet and started taking healthy foods. I ate more vegetables and cut down on the amount of meat and carbohydrates in my diet. I also adopted a 30-minute-a-day workout regimen and eventually managed to lose weight to a healthy level."
Jacqueline notes that when doctors give advise or prescriptions, the underlying message is, 'Do as I say, not as I do.' Doctors too, she argues, are human and knowingly (or unknowingly) find themselves engaging in unhealthy practices.
Dr John Ong'ech, having himself shed 20 kilos in the last one year, adds that behavioural theories confirm that just because a person has the knowledge of what proper lifestyle should be, does not necessarily mean he will adhere to the guidelines of good health.
"Yes, we doctors know what is right. But we are also human. We may have the knowledge, but we don't always apply the same to our personal lives," he says.
Dr. Ong'ech decided last year to work on his weight after he realised that his blood pressure was drifting into the danger zone. His heart rate was anything but healthy, he says. He realised that he had to work at his own health.
"Many doctors are jolted to reality when they realise their health is degenerating," Dr. Ong'ech says. "That's what happened to me. I am happy now that I practice wellness as per the knowledge I have."
Catherine Mbau, a psychologist at Arise Counselling Centre in Ridgeways, refers to the Swahili saying: "Mganga hajigangi" (A medicine man does not treat himself).
She says: "Those who apply the knowledge they have are those who have internalised that knowledge to the point of belief. You may be surprised to find activists who champion the fight against STIs picking on Koinange Street, when they know very well that they could get infected. They have the knowledge, but the temptation is too much to resist."
But wouldn't the fact that a doctor is unhealthy bring to question his ability as a professional?
According to Dr. Ong'ech, even when doctors are smoking or gulping volumes of alcohol, they don't do it in the presence of their patients.
Says the doctor: "It is not likely that a doctor will indulge in front of a patient. However, it is important for a patient's well-being for doctors to be healthy as well and practice what they preach."