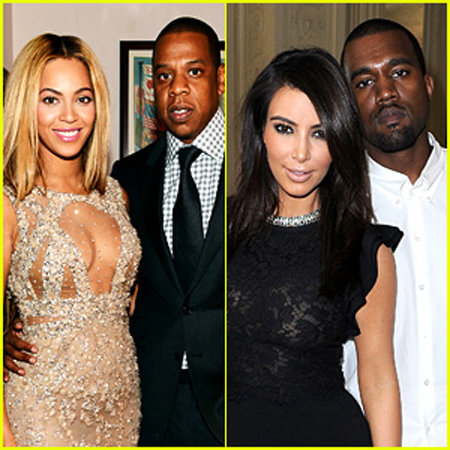 Beyonce and Jay-Z missed the Kim and Kanye wedding
Rapper Jay Z and his lover Beyoncé missed their best friends' Kanye West and Kim Kardashian's wedding on Saturday raising eye brows and almost confirming that the two pairs are not in good books.
After the couple gave the Italian wedding a miss, Beyoncé, the Drunk in Love singer, posted a bare-faced selfie on her Instagram account confirming her absence.
Jay Z too took to Instagram to share a special message for the couple, who tied the knot surrounded by friends and family at the Forte di Belvedere in Florence, Italy.
"Wishing you a lifetime of unconditional love," Beyoncé wrote. "God bless your beautiful family." The Grammy winner accompanied her sweet wedding message with a photo of Kim, Kanye and their daughter, North West, that was taken for their Vogue shoot.
It is believed that the pair missed the glitz affair so as to avoid being in the same place Kim's best friend, Rachel Roy, who is said to be the genesis for the fight between Jay Z and Beyoncé's sister Solange Knowles, three weeks ago.
"They weren't sure about all of the media attention and it possibly being filmed for the show [KUWTK], but after the fight with Rachel at the Met, they decided to lay low," a source told Hollywood Life.