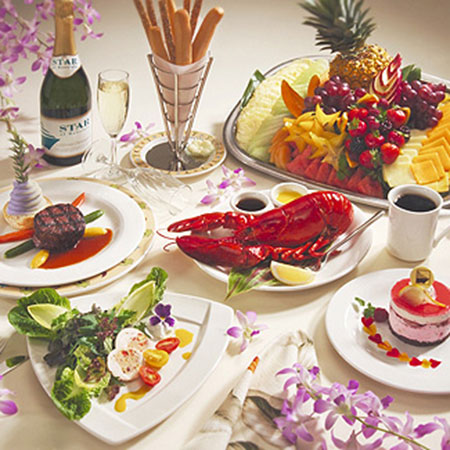 The number of five-star hotels in Nairobi has been growing rapidly.
Gone are the days when five stars were a preserve of elite whites, a top government bureaucrat and expatriates working with international NGOs.
Nowadays even ordinary Nairobians are commonly seen in Nairobi's priciest hotels, on a date or cutting a deal.
Big corporates too, often hold retreats for their staff (mostly senior) in big hotels. Research firms also have become a boom for five stars as they ferry their respondents to the hotels for focus group discussions.
The money is flowing, and lately, it seems such hotels are cutting deals with NGOs, corporate entities for business.
Those in the outskirts, well furnished with outdoor amenities, are common for wedding receptions, for instance, Windsor Golf Hotel and Country Club. It is famous for golf as it is for the wedding reception.
Given the stereotype and misinformation, many Nairobians steer clear of big hotels, afraid that the meals are scandalously priced.
What's in the menu?
Meals at these posh hotels can be local or exotic. Locally, there are meaty servings from game (gazelles, antelopes), ostrich, turkey, beef, mutton and every edible animal. Local starchy foods from ugali to mukimo are also available.
Exotic food is mostly sea food and others generally popular in other parts of the world (Italian topping the list). The Japanese are famous for their sushi. Prawns, crabs, lobsters, squid, octopus, oysters, shrimps, salmon, catfish, sardines, swordfish among others are also locally available.
They also serve a variety of desserts to go with every food. Wines imported from various countries, rich in the history of wine making are available. Think French, Spanish and South Africa.
The Nairobian laboured to know the cost of meals across Nairobi's top hotels, and they are 'affordable' for middle-income earning individuals, may be once every six months.
Here are Nairobi's top hotels and what a buffet would go. We go in no specific order.
1. Hemingways Hotel
The 45-room boutique hotel offers luxury service for travellers. It comes complete with private balconies. Extravagantly lit at night, stupendously big, you would be forgiven to think that you are not in Kenya. It is located along the Mbagathi Ridge in the outskirts of town, closer to Karen. A new entrant, they don't serve buffet, as of yet, but a plate of lunch is anything from Sh4,500 to Sh5,000.
2. Tamarind
The Tamarind Group are veterans in hotel business and have established quite a reputation of good service that caters for the culinary expectations of virtually everyone in the world. From seafood to famous barbeques, it is a tradition they have cherished all along. They consist of the Carnivore, Nairobi and Mombasa Tamarind and the equally famous Tamambos.
A lunch along their branch on Haile Selassie Avenue is Sh3,000 and dinner will claim Sh4,500.
3. Carnivore
It is a sister hotel of Tamarind and is one the old players in town. A lunch buffet will cost you Sh2,920 and dinner, Sh3,365.
4. The Sankara
Another increasingly popular for hotel for Nairobi's nouveau riche. With spacious rooms, arguably best design complete with a world-class spa, it is increasingly upsetting the five-star hotel business. However it attracts the flashy and new money. The conservatives still dine at Sarova Stanley and InterContinental or PanAfric.
Sankara is probably named after Thomas Sankara, the famed Burkina Faso President who was assassinated in 1987. It is located in Westlands. Here a proper meal will cost you Sh2,700-Sh3,000.
5. Windsor Golf Hotel and Country Club
Always associated with late John Michuki, the owner, the hotel is often looked at as old money – a place where senior citizens go to for their afternoon golf. The verdant fields have lately become ideal for wedding reception. Like it is name, it is designed with a British touch and an enduring Victorian pride. It is one of Muthaiga's landmarks.
For all the associated opulence, a lunchtime buffet only costs Sh2,300.
6. Ole Sereni
It is one the fewer locally named, probably owned, big hotel. The hotel on Mombasa Road will claim offers a wild treatment in the city. You wake up to the site of Zebras, ostriches, giraffes and other wild animals. With more than 100 opulent rooms and suites, it is a welcome alternative to big hotels. It has a 24-hour business centre and ideal for travellers given its strategic location on your way from the JKIA. A buffet will make you poorer by Sh2,750 on weekdays. Over the weekends you part with Sh3,000.
7. Safari Park
Famous for its flooding during rainy seasons as well as the scenic setting on Thika Road, Safari Park rivals Windsor in terms of clientele, barring the golf, of course. It is however equally popular with wedding receptions. A lunchtime buffet goes for Sh2,750. In the evening you will cough up Sh2,950.
8. Serena Hotel
Popular with the elite and the choice place for mediations during the post-election violence in 2008, the Serena Group specifically has done well with tourists given their occupations in the Maasai Mara and other national parks. In Nairobi the renowned one is on Kenyatta Avenue and another one on Ngong Road, the fourth Ngong Avenue.
Monday to Friday lunch goes for Sh2,800. On Friday, they indulge you in sea food for dinner that will cost you Sh4,000. A Swahili treat on Saturday goes for Sh3,000.
9. InterContinental
It is one of the main five-star hotel at the heart of the city, on Uhuru Highway, overlooking Uhuru Park. When US Vice President Joe Biden visited town in 2010, everyone was evacuated from the hotel. If you thought that would scandalously raise the cost of meals, then here you have it: You just need Sh2,600 for your lunch buffet and you just add Sh2,700 for dinner.
10. Villa Rosa Kempinski, Nairobi
The Villa Rosa Kempinski hotel is located on Chiromo Road. It is about 20km from the JKIA. The hotel has 200 rooms and suites distributed throughout 10 floors, including a presidential suite on the top floor. With state-of-the-art banqueting and conference facilities, the hotel's pillar-less grand ballroom is able to seat 500 people. The cost of meals is highly overplayed but actually goes for Sh3,300.