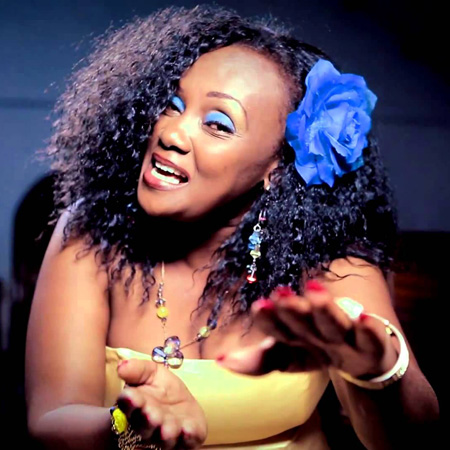 Princess Farida the dancer and former ' Queen of Chakacha'
Princess Farida, the dancer and former 'Queen of Chakacha' has revealed that the son of a prominent politician was so in love he wanted to marry her.
Farida accepted Jesus Christ, got saved and gave her back to sexy dances that made her famous.  "I was a Muslim, and a Muslim is supposed to be a virgin until marriage," says Farida.
The love was, however, nipped in the bud by the man's father.
Farida says: "He just said no, and when such a person says no, you don't go against his word."
On the eve of the man's wedding, they spent time together. "We just went out, and had fun till morning, and then he left for his wedding. From that day, I cut all links since entertaining a married man isn't something I can do," offers Farida.
Her decade long career in entertainment saw her dancing stir lust in men and sometimes, she says, "I think some went crazy."
One Arab policeman after watching her perform, decided there and then, that he was going to marry her. She was then based in Dubai.
"The man went home and told his wife to pack her stuff and leave. He then camped outside my hotel.
As I was leaving, he shoved a gun in my ribs. I was either going to marry him, or life wasn't worth living if he didn't have me," recalls Farida.
Luckily, Farida was saved by other policemen on duty.
Being in the limelight wasn't always smooth. There was an incident in Machakos, where Farida was nearly raped by a fan.
Farida also revealed that when she converted to Christianity, her parents being Muslims, were unhappy.
The mother of two is married to her pastor husband, and  now focusses full time on serving God through her ministry.
"I thank God for the opportunity that changed my life, says Farida, "I pray I remain steadfast in serving him."