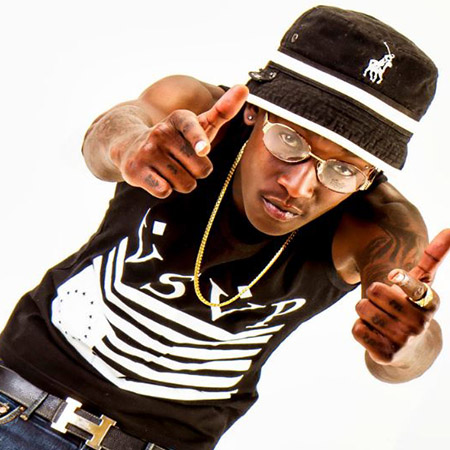 Camp Mulla Member
Very few people knew they existed before 2010 as their debut single Low wasn't received well in the industry. Then comprising of Mykie Toni and rappers Shappa Man (then known as Young Kass) and Taio Tripper, Camp Mulla came to be back in 2009 before Miss Karun and K'Cous joined them in 2011.
However, 2012 was their breakthrough year. Emerging from the blue, they took the industry by surprise with their big ego hit Party Don't Stop, Camp Mulla made a first by becoming Kenya's first group to ever be nominated in the BET Awards.
That same year, they had just swept the Chaguo La Teeniez Awards and the space was theirs for the taking as everyone labeled them the Black Eyed Peas of Africa.
Even though critics had branded them bubblegum artistes, within no time, they took over the local showbiz scene and gained continental favour, becoming Africa's fastest growing group as they started distributing their music via ReverbNation, SoundCloud and SoundClick. Then came the big dip.
The multi talented urban contemporary group hit a dead rock after Miss Karun and Taio Tripper left the group as the vocally endowed Miss Karun launched her solo career, even leaving the country for her further studies in the USA.
Unknown to many, contrary to the common believe that the remaining Camp Mulla members; the likes of Kus Ma and Shappa, still hold the group together, Camp Mulla actually ceased to exist.
Speaking to Pulse, the brains behind the Camp Mulla success Suzanne Gachukia, who is the CEO, Sub Sahara Limited, the surviving members of the celebrated group have been working hard to build their identity as solo artistes.
One year after the break-up, Suzanne says it has not been easy for the members to come in terms with the fact that they are no longer a group.
"It is true that people still view them as Camp Mulla wherever they go to perform but I think this really hurts the image they want to create; that they are now solo artiste. We have been working hard to recreate their images, to give each member an identity as a solo artiste," Suzanne told Pulse.
"They are not a band anymore as much as they do many collabos together and appear in concerts where they do concerts together. It is only that they have been together for long and that each is trying to push the other's brand up, including Tiri, who is an amazing artiste," she remarks.
According to Suzanne, all Camp Mulla former members have accepted to start again from the scratch and are now trying to fuse off the pressure from anyone who tries to view them as a band.
"The truth is that Camp Mulla had a big fan base and as much as they had all the exposure, things are now different for all of them as they have to market themselves as individual artistes. It is interesting how this has made each of them mature up musically, working on solo projects," the Sub Sahara boss, who is also naturing a number of new talents, responds.
"They still own the old songs as a group and there has never been a problem arising from that. But as much as their fans want them to remain Camp Mulla, that could be impossible," she notes.
Almost a year after the group members parted ways, each of them has released a single but none of the songs has received as much hype as the previous songs they had released as Camp Mulla.
And is this competition in which each member is trying to cut an edge causing friction among them as it has been rumoured?
"Not really. The chaps are very close friends and that can be noticed through the collabos they have released. There is no beef among them. The truth is, professionally, it takes about seven months for a solo artiste to cut a niche and grow his or her own edge once you leave a band. Soon, you will be able to see the strength each posses as a solo artiste," says Suzanne.
"Their new material is getting good feedback from deejays and fans. We are pushing each single and every project as a solo act. We are slowly getting back on top," she concludes.