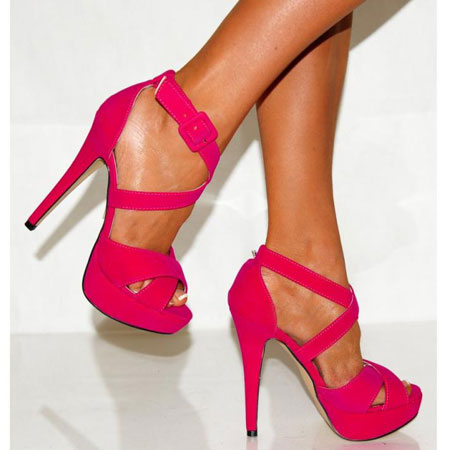 Every woman knows there's nothing more flattering than a leg-lengthening heel. But with vertiginous stilettos and chunky wedges being blamed for a host of health problems, from bunions to backache, more women are pushing them to the back of the wardrobe and opting for flats.
And with shops full of practical-looking loafers, brogues and moccasins, you might think physiotherapists and podiatrists across the country would be panicking that they'd be out of a job. But no, as a matter of fact, they will be busier than ever.
That's because women tend to wear flimsy flat shoes throughout. These really take a toll on their feet, calves, knees and backs. Wearing very flat shoes creates more stretch through the arch of the foot, which pulls at the heel or base of the big toe joint.
Shoes that offer no support, such as flip-flops, ballet pumps and even Ugg-style boots, allow the feet to roll, taking the knees inward with them. This gives an awkward gait, which in turn increases the risk of knee and back pain.
Podiatrist Beverley Ashdown says: "There's been so much publicity about the damage high heels can cause to our feet, knees and backs, we forget that flat shoes — particularly ones that offer little or no support to the foot — can cause just as many serious foot and postural problems."
As a matter of fact, about one in 10 women is likely to suffer from plantar fasciitis at some time in their life.
In ordinary terms, this is inflammation of the thick tissue on the bottom of the foot. This tissue is called the plantar fascia. It connects the heel bone to the toes and creates the arch of the foot.
According to Beverley, flat footwear doesn't just put strain on ligaments and muscles, but can also damage bones and nerves.
Make flats work for you by alternating them with other heel heights and styles of shoes. Problems tend to occur when we wear the same style of shoe day in, day out.
Always look for shoes that do up. Anything with buckles, laces, or Velcro straps is likely to offer a reasonable amount of support. If you walk to work, wear your trainers, then change into your flats when you reach the office.
Exercise is paramount and a few calf stretches after a prolonged period in flat shoes can help to keep muscles loose and minimise strain.
- Courtesy of Dailymail
Related Topics