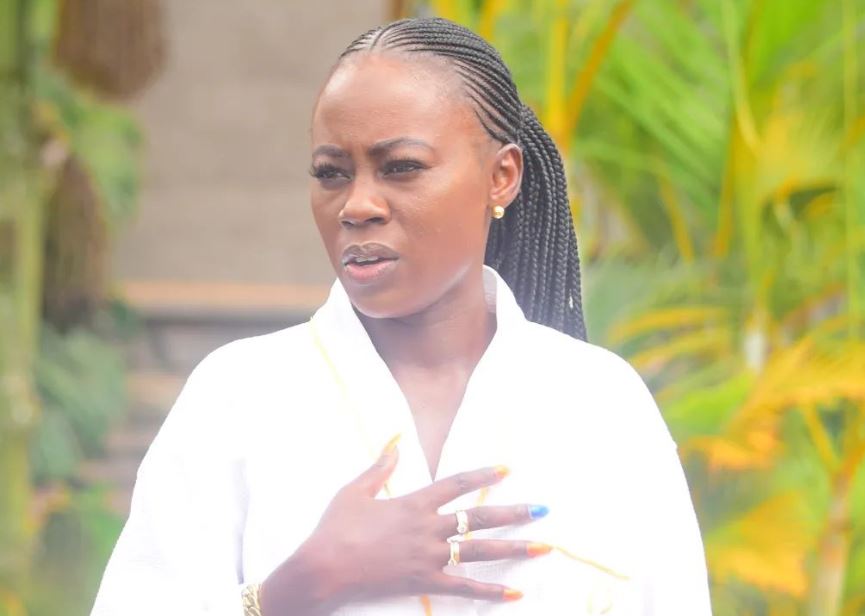 Singer Akothee has opened up about why she no longer takes regular pictures and videos of her mansions.
In a post shared on her social media page, the businesswoman said that she eats, sleeps, and rests in her various houses but finds no time to take pictures and videos of the places.
Akothee said the responsibilities that come with wealth and maintenance of the properties are too exhausting, adding that once the work is done, she wants nothing to do with pictures and videos.
"This is where I eat, sleep and rest and I don't even take photos. But If I was in someone's hotel? Rented no one of you would have slept. I'd be making reels, tiktok videos, Insta stories, status…eeh. Wealth comes with shocking responsibilities that as soon as you are done with bills of maintenance, you don't want to see a camera man," she wrote.
View this post on Instagram
Life hasn't always been rosy for Akothee, who is arguably Kenya's richest female entertainer. Having gotten pregnant at an early age, the mother of five admits life was anything but easy.
"It was tough being a single mother at 14. My husband was at Moi University. We were relying on support from friends and sympathisers. It was hectic," she recalls.
The Akothee Safaris Founder and her ex-husband Jared Okello unfortunately split, and she moved on to Zurich, Switzerland, with her new lover. Akothee reveals she made money performing in private parties, which paid a lot but parted ways with her then firstborn son's father soon after.
"He was more interested in having a child with me as opposed to marriage and yet I was in need of a husband," she said.
Akothee tried her luck with love again and moved on with her last son's father, who she revealed showered her with cash gifts. On one of her birthdays, Madam Boss disclosed that he bought her a brand new Prado and gave her a cash gift of Sh80million to buy a house.
"The man was truly loaded and he showered me with gifts cash. He once gifted me with a brand new Prado on my birthday and gave me Sh80 million to put a roof over my growing family. The French man is the father of my last born, my fifth child. We are now separated," she said.
The singer now owns numerous properties in and out of the country, including her retirement home in Rongo, which is claimed to be valued at Sh100million.
Not only that, the jovial social media influencer owns a palace in Mombasa's rich man reserve North Coast beachfront, estimated to be worth Sh120 million. Not forgetting her luxury house in Nairobi's leafy suburb estate is estimated at Sh80 million.