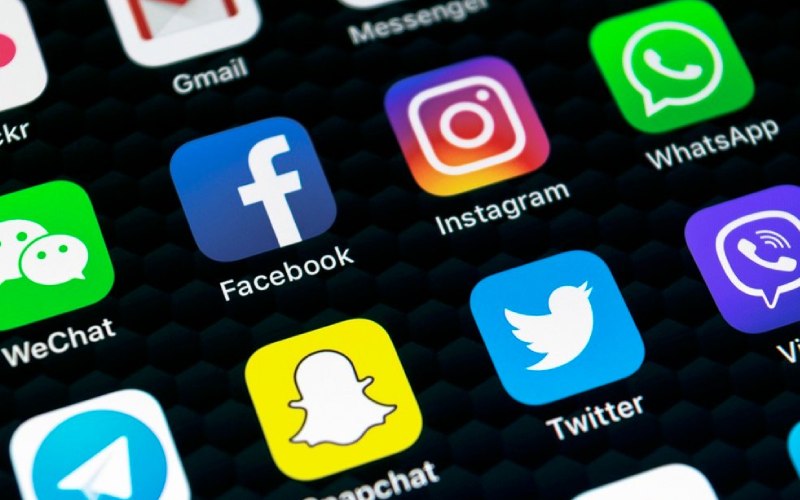 According to a recent study conducted by Origin, 34 per cent of Generation Z who use social media have quit one or more platforms, while 64 per cent admitted to having taken at least a temporary break from the said platforms.
Presently, there are tens of social media apps available and accessible to users according to their geographical locations and sometimes their phone models.
In Kenya for example, WhatsApp, Facebook, Instagram, Twitter, Snapchat, YouTube and Telegram are among some of the most popular ones.
TikTok gained massive popularity at the start of the pandemic not only in the country, but also globally because it provided light moments and distractions during the initial isolation periods.
Although fundamentally they serve a similar purpose, these apps continually reinvent themselves to offer special features to users that make them individually attractive and distinct from each other.
"I have Facebook, Instagram, TikTok and WhatsApp," Leslie, a student at the University of Nairobi says.
"WhatsApp is for communicating with my friends and family and to stay updated about things like assignments and timetables in school. I post my photos mostly on Instagram and Facebook. TikTok is for videos."
Gen Z has always been pigeonholed as digital natives because, unlike other generations, they are the only ones who have purely grown up in the technological era. From studying to entertainment to shopping, they rely heavily on the internet for different uses.
According to some reports, social media takes up over three hours daily of an average Gen Z. The number of hours is of course higher for most people due to addiction to these apps.
According to Social Dilemma, a docudrama film released in 2020, these apps are designed to nurture addiction and to ensure long term subscription to the social app companies.
And yet, some young users who like Leslie had once installed different social apps are now shying off them. The question to ask is not just why (whose answers, by the way, are diverse and somehow contradictory), but also what it means for the future of these apps. "I uninstalled all my apps," Grace Achieng' confesses. "I noticed I spent a lot of time online and that affected my study time."
Between constant examination and clinical attachments, the 22-year-old medical student at Kabarak University found herself constantly battling to choose her studies over her online presence.
"Do you miss them?" "Not exactly," she says, smiling genuinely. "Once or twice though, I have missed a makeup class because I did not know when it had been scheduled. Sometimes, they post such information on WhatsApp."
Some of the most common reasons Gen Z give for quitting social media include too much social pressure, privacy concerns, negative content, lack of interest and negative effects on their self-esteem.
Some have also quit after being trolled for a post they made while others are motivated by the desire to build real and authentic relationships with their families or friends in the actual world.
Leslie, for example, once uninstalled Facebook for a while to get a break from a stranger who constantly kept messaging her.
"It was creepy. I did not know who it was, but I kept getting weird comments on my posts. Then he started sending messages to my inbox. It was really uncomfortable."
She kept offline for about a month and then she decided to create a new account. "I only came back when Facebook introduced the 'My Story' feature," she says.
She has been very vigilant since and screens friend requests before accepting them. For others like James Randiki, what started as an inconvenience turned out to be a blessing.
Unlike the others, he had not intended to quit, but was forced to due to storage issues on his phone. When he acquired a new one, he opted not to reinstall them.
"I realised I did not need most of them. I could do without the apps and I knew if I reinstalled them, I would not use them, so I did not." However, he shyly admits that he reinstalled two others. "I only have WhatsApp and YouTube," he says, "It's hard to do without WhatsApp because most of the time there is even work stuff going on. And I like to watch music videos so YouTube is a must."
Many others who are not yet ready to quit entirely often opt to lay back and intentionally keep off their phones until certain hours; or they decide to limit their use to a specific amount of time.
Although this trend has not yet caught up properly in Kenya as it has in other Western countries, it has the potential to shake the future of social media apps and tech companies. If the trend spreads widely (and it will), we will see a lot more of the younger generation quitting social media or at the very least, we should expect a significant reduction in use.
Is it possible that such a trend if caught up globally would perhaps gradually lead to the complete elimination of social media in future?
The answer, simply, is, no. That cat is out of the proverbial bag, and you cannot return Aladdin's genie into its bottle!
Just like there are different feelings about social media, there are also different uses. Some good, some harmful. Some useful, some not.
Social media, like many other technological innovations of the century, serves an adequate number of needs and interests that are necessary and important not only for the social order, but also for economic structures of the world. Big tech companies such as Meta or Microsoft hold important spaces in the global economy that can not easily be done away with.
With Google recently opening a centre in Kenya for instance, it would be pretentious to predict a fall as a result of a complete decline in demand for Google products.
A shift in the use or dependency on social media would prompt tech companies to innovate new and better products to fill it. To adapt and survive, they would need to come up with other products that respond to the new needs or preferences of their users.
Such products would be user-friendly, less addictive, and more secure. It would force companies to balance their economic urges to make profits with the genuine needs of their market.
Already, we are witnessing the emergence of such new products in the market, notably, with the likes of VSCO, which is marketed as an alternative to Instagram. VSCO offers a comparatively low-pressure platform by avoiding social barometers (of happiness or perfection using Likes) and yet still encourages self-expression and creativity by its users.
Without the 'popularity' pressure on users, such social media apps are easier on the self-esteem of younger users, still finding their social hierarchy.
Related Topics