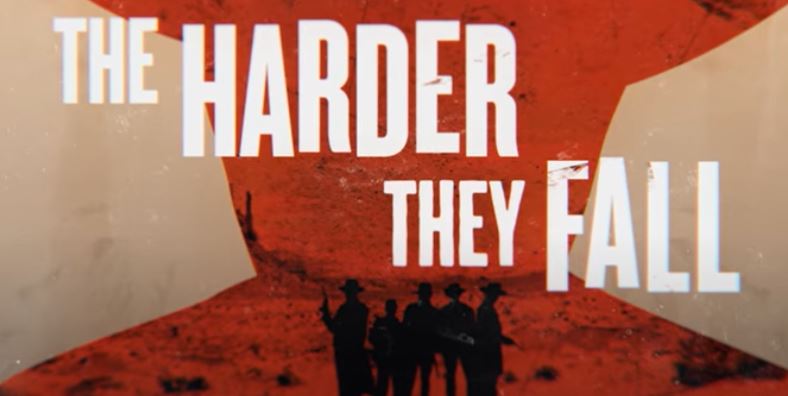 Cast: Jonathan Majors, Idris Elba, Zazie Beetz, Regina King, Delroy Lindo, Lakeith Stanfield, RJ Cyler, Danielle Deadwyler, Edi Gathegi and Deon Cole
Directed by: Jeymes Samuel
Genre: Action, Drama, Western
Rating: 7/10
The story follows outlaw Nat Love as he discovers that his enemy Rufus Buck is being released from prison. He rounds up his gang to track Rufus down and seek revenge. Those riding with him in this assured, righteously new school Western include his former love Stagecoach Mary, his right and left hand men hot-tempered Bill Pickett and fast drawing Jim Beckwourth and a surprising adversary-turned-ally. Rufus Buck has his own fearsome crew, including "Treacherous" Trudy Smith and Cherokee Bill, and they are not a group that knows how to lose.
Thumbs up:
Director and co-writer Samuel has created a glorious visual feast of a western, with mostly African American actors playing a group of memorable characters particularly LaKeith Stanfield. It is full of great action scenes and a wonderfully dark sense of humour and backed up with a memorable soundtrack of individual songs and background music. While it very much looks like a Tarantino movie, it is less excessive and light on the strong language. The cinematography and costuming is gorgeous with these very colourful western towns brought to life
Thumbs down:
The movie is a pretty straightforward revenge story, it did not require a whole two hours and 19 minutes. Additionally, Idris Elba, who let's be honest is the reason we watched this, gets a decent introduction with a really strong train robbery set-piece, but after that sequence, he does not really get to do that much until the very end of the movie.
Verdict:
Fans of westerns or Tarantino films, this might be worth a one-time viewing this weekend.