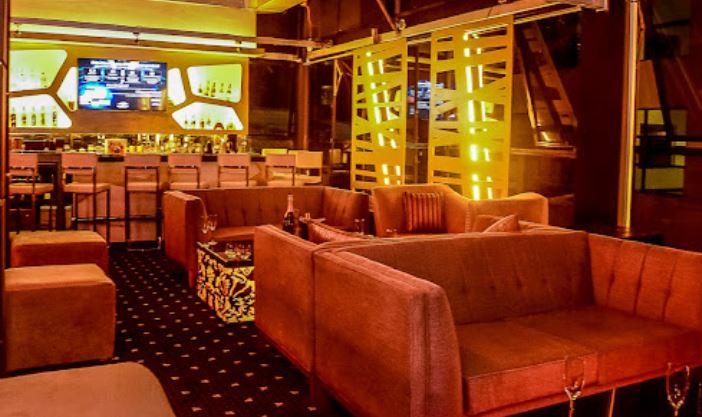 Safari party goes to Samburu
The Safari Experience focuses on all things Samburu this weekend. It will be a celebration of the Samburu culture, food and music at the Sarova Shaba, located in the Shaba National Reserve. The event will offer the perfect backdrop to enjoy a scenic overland drive, wildlife, luxurious accommodation and the most beautiful of sunsets. The experience will culminate in what is billed as an epic party by music heads Sounds of Sasaab, Foozak, Dylan S and Suraj. Day charges start from Sh16,000.
Parties at Club Da Place, Kisumu
Kisumu's thumping and pumping joint, Club Da Place in Mambo Leo, hosts a treat and a half for fun-lovers. Tonight there will be the Friday Fusion party with DJ Ves and Mose. The festivities tomorrow night will conclude the weekend celebrations, with their signature Kikao Sunday party complemented with discounts on selected bottles, free goat and chicken biting. The party kicks off at midday till early evening.
KVLI, Xstatic, Bakhita Live at the Pod
Attention all 'baddies' and music lovers: RnB rising star KVLI, in partnership with music entertainment collective Artmosphere, performs her debut album, Confessions of a Baddie, at The Pod, first floor of The Curve By The Park, tomorrow. The singer, whose indisputable talent has garnered the attention of top acts like Jhené Aiko and Nviiri The Storyteller, is one of the most exciting acts to take the Kenyan music scene by storm; and this album is more than indicative of that. The nine-track album is emblematic of what it means to be a young Kenyan today, infusing global and local musical elements that mark the future of Kenyan RnB. KVLI will be performing tracks from the album at this event for the first time. She will also be joined by Nairobi artistes Xtatic, Groovy Jo, Silverstone Barz, Lost Child, and Bakhita. Covid-19 protocols will be observed. Entry is Sh500.
Unwind at Onyx
Unwind after a busy week with cosy ambience, good food, cocktail and beer bucket offers and great live music from deejays Ray and Lily Montana throughout this and every weekend at Onyx Lounge, Marsabit Plaza, Ngong Road. Party starts at noon, with offers on selected cocktails.
Amapiano at Encore
Encore Nairobi, formerly Skyluxx Lounge, in Soin Arcade, Westlands, hosts the Amapiano and afrobeat prime Sundays party, with resident deejay Marv and guest celebrity acts. Party starts at midday till 7pm. No mask, no entry.
Eukam at Milan
Enjoy a treat and a half courtesy of the Sunday Brunch hosted by the lovely Ekuam at Milan in Westlands this and every Sunday.
Moji at White Cottage
Gospel singer and former Kelele Takatifu member Moji hosts nothing but good music vibes at the Legeza bash this Sunday at the Gachie White Cottage Grounds in Kiambu. Charges are Sh200.
September Babies Bash
Catch Nyce Wanjeri, aka Shiro, alongside Halisi Nation Band and Leziki Band as she hosts the September birthday babies' bash at Ondiri Wetland in Kikuyu town tomorrow from midmorning till 8pm. Ticket go for Sh1,500, redeemable for food and drinks, with the first 50 people getting a free 254 beer. Indulge responsibly.
It's the Leleshwa Concert Getaway
Leleshwa Holiday Home and Outdoor, a small intimate getaway perched on a cliff overlooking Nairobi National Park offers the ultimate convergence of all things holistic fun under the sun. This time around, Mugithi meets Country Music as the venue hosts the Leleshwa Getaway Mugithi and Country concert tomorrow, featuring Jose Gatutura, Steve Rogers, deejays Stiga, Dibul and Njoro Shirandula. The concert starts at noon till late. Entry is Sh500, Sh1,500 for VIP and camping at Sh4,000 per double. All Covid-19 protocols will be observed.
Park and Chill at Carnivore
The bi-monthly drive-in social circuit that is Park N Chill hits the entertainment calendar at the Carnivore grounds tomorrow. This will be the 33rd edition and comes with a free entry treat to all Toyota entrants. DJ Pierra Makena shares the decks with deejays Meal-tone, Hype Ballo, Kuuch and Sneakers Ultimate in this edition. The entry fee is Sh500.
Velar Presents Amapiano Sundays
The Sunday culture continues and the Amapiano music vibes and Velar Lounge on Thika superhighway in Kahawa Wendani is no exception. Turntablists Ricmoh and Rob are the headline acts.
Parties at Will
Thika's pumping and thumping state-of-the-art Will Bistro Lounge, opposite Gateway Mall off Thika-Garissa highway, hosts parties this and every week, with their signature Ladie's Night on Wednesday, Fact Fridays and Octagon Saturdays taking centre stage. Deejays Fusion, King Steve, Jamila, Aggie, Kare Kare, Zack and Geo are among the headline acts.