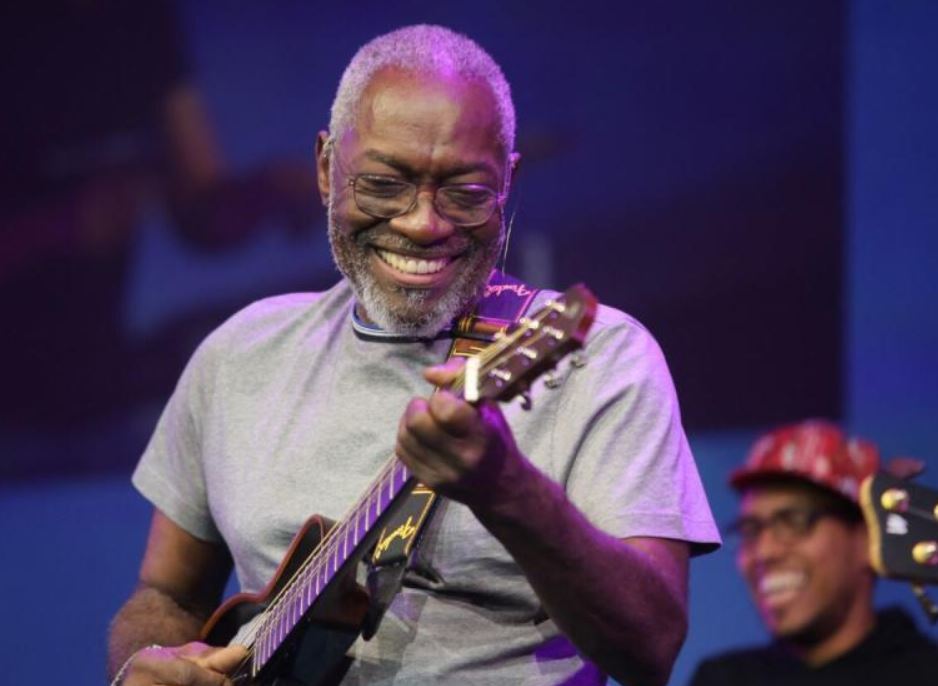 French President Emmanuel Macron has led tributes to Zouk music crooner Jacob Desvarieux, co-founder of the band Kassav who died on Friday aged 65.
The Guadeloupean musician was battling ill-health after undergoing a kidney transplant and was taken to University Hospital of Abymes in Pointe-a-Pitre, Guadeloupe's largest city, on July 12 where he had been placed under induced coma after testing positive for the deadly Covic-19 virus.
Macron tweeted: "A giant of zouk music. An unparalleled guitarist. An emblematic voice of the West Indies. Jacob Desvarieux was all of these things at once."
Senegalese music star Youssou N'Dour also paid tribute to Desvarieux, tweeting: "The West Indies, Africa and music have just lost one of their greatest ambassadors."
Desvarieux is considered the father of Zouk music.
In 2016, Desvarieux told French daily Liberation that his band Kassav started out in Paris as an experiment.
"We wanted to find a soundtrack that would combine all the previous (Caribbean) traditions and sounds, but that would be exportable everywhere," he said. "We questioned our origins through our music," Desvarieux told Liberation. "What were we doing here, we who were black and spoke French?"
Together with songbird Jocelyne Beroard, Desvarieux came to global prominence in 1983 following the release of the hit Zouk La Se Sel Medikamen Non Ni, (Zouk is the Only Medicine we Have).
On their official website, Kassav band describe themselves as "a concept before it is a group. A reflection, a desire for progress, a return to the sources".
Many Kenyan Zouk lovers growing up in the '80s and '90s will remember the famous music group Kassav - French for Cassava - for hits such as Mwen di ou awa, Move Jou, Domeyis, Soulaje Yo, and many others.
Crooned in French-creole, fans need not understand the language as Kassav's songs with simple lyrics and backed up with jazz-inflected live percussion, drums and heavy metal guitars often eject fans from their seats to the dance floor.
Founded in 1979 in Guadaloupe, an island in the Caribbean, Kassav became popular as they employed Cadence-lypso to great effect to come up with Zouk, with Desvarieux's heavy metal guitar giving it an enchanting appeal.
With the beautiful singer and songwriter Beroard from Martinique, Kassav took the Caribbean and French music scene with a storm in the '80s.
The Decimus brothers Pierre Edouard and George provided a formidable backbone to Kassav, gaining popularity through live performances in the hallowed Paris Club, Zenith.
Kassav enchanted many around the world with their live performances, which were attended by thousands of revellers ensnared by the group's vocalists and guitarists, who divinely executed the well-written songs.