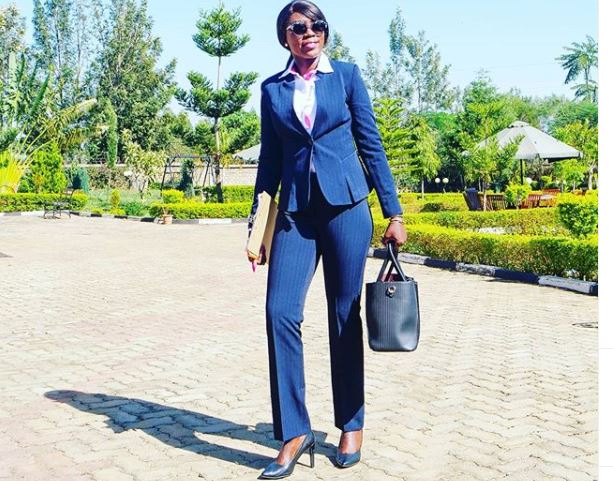 Self-proclaimed president of single mothers, Esther Akoth, better known to her fans as Akothee, has dropped a few pointers for her fellow single mothers seeking to be employed.  
Sharing the guidelines via her Instagram page, the musician turned businesswoman advised her fans on effectively answering questions during job interviews.
In her explanation, single mothers should refrain from pulling the 'single mother card' on their future employers to gain sympathy, adding that companies only hire based on one's skills and qualifications and not life status.
"Special message to single mother's…. Please, when you are applying for a job or in an interview, please answer the questions according to what the interviewer asked you. When asked for, your expectations in terms of salary, please don't start by 'you know I am a single mother, I need to pay my bills', (this is an interview not children's court).
"No one is employing you out of sympathy and your bills. Companies pay for value not for your time. Your motherhood status should only come when you are asked if you have a family. Avoid mentioning your frustrations in interviews and tarnishing the name of your previous employer," she wrote.
The single mother of five gave her fans tips on how to answer commonly asked interview questions without sounding needy and unprofessional.
"If asked, 'why are you leaving your current job to take on this one', your answer should be, 'I need a new challenge, and I feel like this new environment will give me an opportunity to grow, and exercise my expertise better,'" she wrote.
Akothee's advice was positively welcomed by a section of online users who emphasized the importance of not airing personal problems during crucial situations such as job interviews unless asked.
"Woooow incredible… It is generally wrong to go around telling people your problems. Keep your issues to yourself because most don't care. You just give them a topic to gossip about," wrote one user by the name Brendahnerima.
To single mothers
However, this is not the first time the outspoken social media sensation has dropped a few helpful pointers for her fellow single mothers.
Not too long ago, Akothee called upon single mothers to allow their children to see their fathers, explaining that even though the parents are not together anymore, being with their other parent would contribute positively to the child's life.
"Never deny your children the right of seeing their fathers, just for you to think you are punishing their father, nope you are punishing yourself and the kids. If the father is not behaving funny around your children even if he is not paying a dime, allow kids to see him," she wrote.
However, some of her tips have been misconstrued, with a section of male online users accusing Akothee of advising their women to walk out of their marriage, a claim she strongly denied.  
"It has come to my attention that men are saying that I am convincing their women to walk out of marriage. Who convinced me to walk out of my marriage in the first place? This is free advice to married woman, it is not all easy out here and I am telling you from the bottom of my heart and if you can clearly read in between my lines you can see that I am really dying to get married," she said.