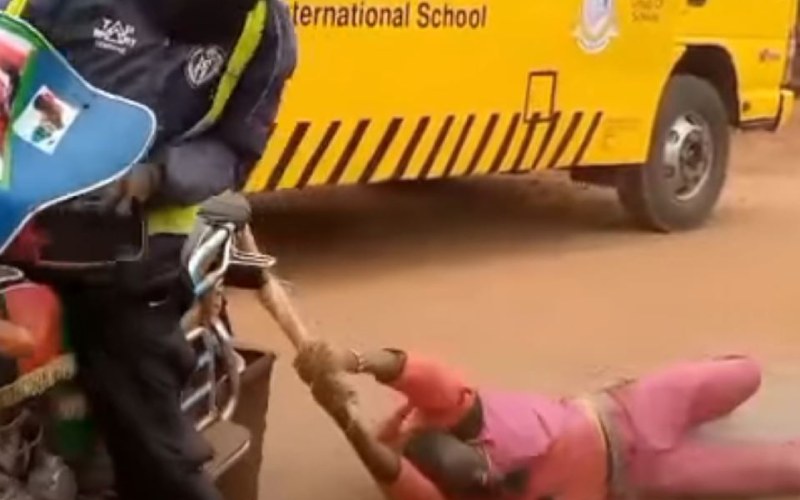 Earlier this year, Chris Mosoima aka Embarambamba was on the lips of everyone due to his antics.
They propelled him to fame but no sooner had the popularity settled in than Kenyans started critiquing his work.
From safety concerns to maturity levels, many wondered why the artiste was trying so hard to trend.
Enter Geoffrey Magembe, another gospel artiste who draws his inspiration from Embarambamba, and is reading from the same script.
In one of his videos, Magembe is seen being dragged on a rough road by a motorbike, much to the amusement of onlookers.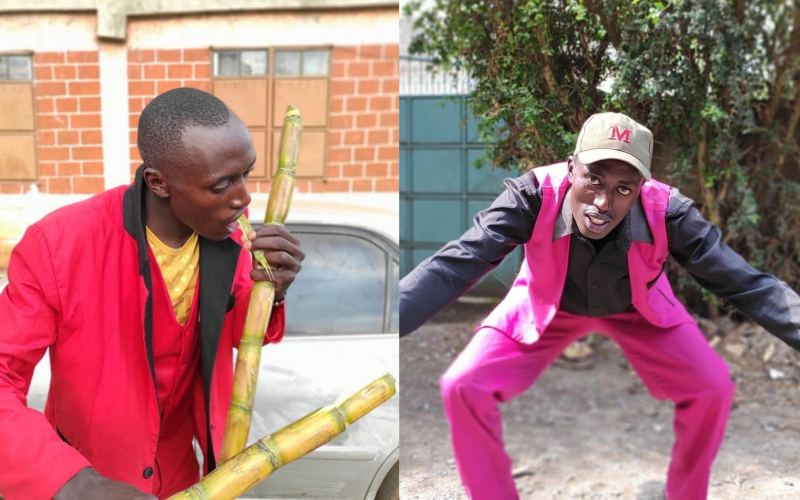 Speaking during an interview with Standard Entertainment, Magembe said he is a gospel artiste who started out in 2011 and draws inspiration from Embarambamba.
"I started out in 2011 and after seeing what Embarambamba does I thought why not. It is not as dangerous as it looks.
"This is more of acting and everything is planned out so chances of getting injured are pretty low," he said.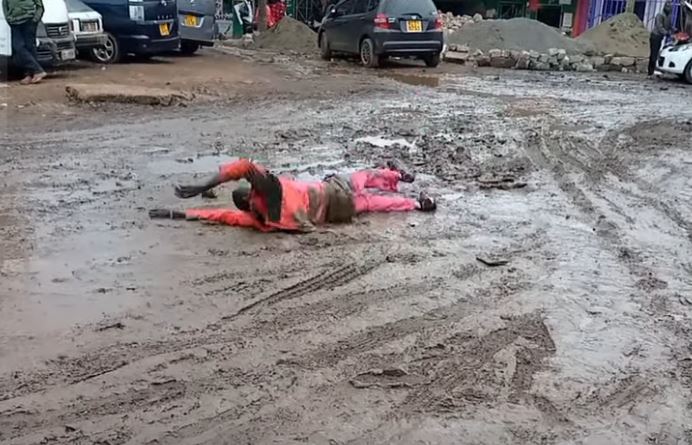 Magembe added that, unlike Embarambamba, he does his laundry after his skits since he is not married.
"I clean my muddy clothes after shooting videos since I am not married," he said.
A few months ago, Kenya Film Classification Board boss Dr. Ezekiel Mutua raised concerns over Embarambamba's safety following his blood-curdling stunts often witnessed in his music videos.
According to Dr. Mutua, Embarambamba should consider changing his performance tactics as he is a danger to himself and his who might try to copy him.
Just under a month ago, the musician found himself in a rather awkward situation when he was filmed dancing with a reveler.
Through a video on his YouTube channel, the artiste said he had gone to an entertainment joint along Thika Road and asked Kenyans to understand the context of the song that was playing in the background before judging him.
Also read: Embarambamba- Even Jesus dined with sinners
"The song I was dancing to basically talks about how people engage in worldly pleasures and forget God. It is a Kisii song.
"Jesus came to the world for sinners, not the righteous. That is why He freely dined with sinners, to teach them about the kingdom of God," he said.
Adding: "You cannot tell me to avoid nightclubs, discotheques and political rallies yet they are part of us. We are on earth to follow Christ's teachings."
Related Topics