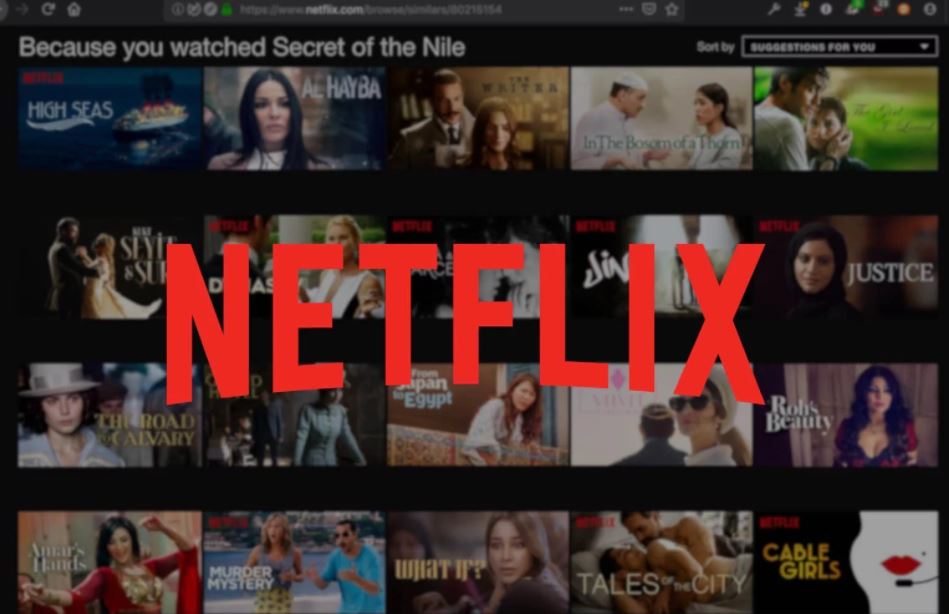 World's largest streaming service Netflix will no longer be supporting the Swahili subtitle language on its films and series two years after introducing the service.
In a statement sent to its subscribers via email, Netflix stated the move was necessitated at providing viewers with a better local experience while watching the movies.
"As of July 30, 2021, we will no longer be supporting the Swahili language on your Netflix experience while we work to provide a better local experience to help you enjoy the movies and TV shows you love," read part of the email.
However, Netflix clarified it would continue to be available in English and other languages.
"Netflix will continue to be available in English and many other languages, this will include providing some of your favorite local and international entertainment in Swahili in the future," added Netflix.
Despite Netflix's reason for discontinuing the Swahili subtitles service, many Kenyans believe the streaming platform came to its decision due to the many complaints raised on Twitter.
When Netflix first introduced the service in May 2019, several Kenyans took to Twitter and trolled the platform for poor Swahili translations.
According to the screenshots shared by Kenyans, it seems the translations were completely horrendous and downright laughable.
A number of Kenyans even requested Netflix to switch off the subtitles or mend the translations as they mislead many viewers.
Hey @netflix PLEASE switch off your HORRIBLE Swahili subtitles. "Bye guys" "Kwaheri wanaume" Are you crazy? Bad bad bad translations is WORSE than no translations. Stop making a mockery of our languages! ????

— ???? Betty ???? Tokenized Green Energy (@DoItBetty) May 4, 2019
Guys have you seen the Netflix swahili subtitles????? Dear @netflix here in East Africa we now understand English very well????. You can collaborate with Swahili speakers here to give you accurate translations. #IkoKaziKE ????#WednesdayWisdom #Netflix #wednesdaythoughts

— Egline Samoei (@EguarEglin) May 15, 2019
@netflix good that you have Swahili as an option but no need to set it as default!!! The translations dont make any sense and no one watches anything with Swahili subtitles ????????‍??????????‍?? @Apple you too! We will choose the Swahili keyboard if and when we want to! Tuheshimiane Pris! pic.twitter.com/UABRGXhtN5

— Faridah Shiku (@FaridahShiku) May 7, 2019
@netflix who told you that we need Swahili subtitles? We understand English. We hear it and comprehend it well. Stop this nonsense!!!! Also, you've been getting the translations wrong!

— Phannie A. Kwegah ???????? (@MissKwegah1) May 14, 2019
Netflix translations to Swahili are odd... And inaccurate. Which makes me doubt all the other programs I've watched with subtitles... Have they been all wrong??

— Nizz???????? (@NizzyKE) May 12, 2019
I spend the first ten minutes of a movie laughing at those hilarious Swahili translations. These Netflix guys need to hire a new translator????????????

— joanne (@MissyDisi) June 19, 2019
Netflix Swahili subtitles need to chill????????This is a translation for " We should catch up"???????????????? @netflix @JaneWriters #Netflix pic.twitter.com/efqaJXuDt7

— Effie Natasha ???? (@NatashaEffie) June 28, 2019
They had me doubt my Swahili for 2 scenes Yo! @netflix thanks for doing something about this, but please do it right. Those translations are OFF! Get professional translators who also maintain the context of the script. Have you talked to Global Voices in Kenya?

— Lady Lar (@MissBachia) May 8, 2019
@NetflixFilms all your content have wrong subtitles in swahili language. It's such annoying to read a wrong and misleading subtitles from the script. Please do not uploaded machine aided translation. @netflix @NetflixKe @netflix

— Franklin Pendo (@PendoFranklin) January 25, 2021
@netflix @NetflixUK Great product, but as a swahili speaker I find some of your captions utterly annoying and off base. So I'm offering my captioning and translation skills for free. Been doing it for a couple of years. I'll even get others to help. I'm so embarrassed for you. pic.twitter.com/F48PcoUwLS

— Mukundi (@mukundistev) May 9, 2019
Have you seen how wierd Netflix swahili translations feel.... The comic effect will get lost in the process... Its not just about words and language but also culture that is best portrayed in a particular language

— Kenna (@Kennaspace) August 28, 2020
Related Topics