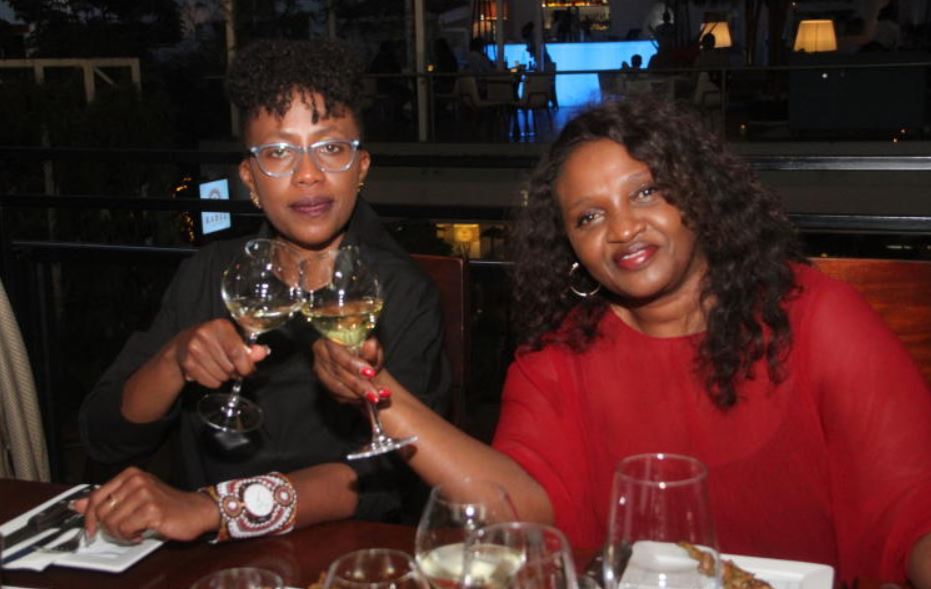 Did you ever imagine that the world's most expensive beef, Wagyu, is available locally? Well, The Local Grill in Village Market and KWAL and Durbanville Hill Collectors Reserves recently treated wine enthusiasts to an evening filled with food and wine, introducing us to some of the most premium wines and of course, good food.
For only Sh6,000 per person, one had the rare chance of enjoying a variety of wines from the South African wine company that crafts wine using the best grapes from Cape Town's best vineyards, with the evening's host being wine expert and sommelier Victoria-Mulu Munyoki.
In an evening filled with laughter, we got to talk about life, love and eat the best food available, including chicken mshikaki. Learning how to tell the flavours of wine just from tasting it and being able to tell which grape was used in making the wine is also key. Identifying how sweet, dry or acidic wine is also helps in choosing the best bottle of wine.
For the starter, we had grilled Octopus in tropical slaw and Mediterranean relish with a Durbanville Hill Collectors Reserve – 'The Cableway' chardonnay 2018, and chicken mishkaki in sugarcane speared chicken thighs with spicy peanut sauce with a glass of Durbanville Hill Collectors Reserve.
For the main course we had Wagyu x Boran short ribs that was slow braised with a red wine infused with a glass of Nederburg 'The Manor House' Shiraz 2017.
And I have to say my highlight for the night was a passion and lime sorbet, which was a palate cleanser as we geared up for the second course.
The second main course meal was grass fed fillet 200 grammes with local salad and mixed salts, accompanied with a glass of Durbanville Hills Collectors Reserve 'The Promade Pinotage' 2017.
To close the pairing, we dug into a raspberry panna cotta dessert with a glass of Durbanville Hills Collectors Reserve 'The Lighthouse' Merlot 2017.