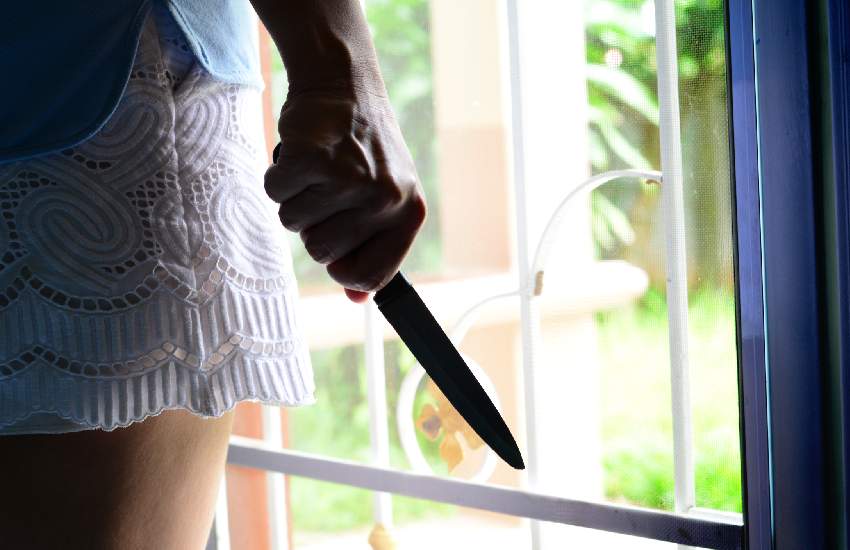 You have probably encountered or dated one. Or seen them on TV series. These are the women who would chop off their husband's penis, walk to the police station and report the case. You can say they are psychopaths. They will raise hell at the slightest provocation.
They are the type who will drop your baby at the HR office should you fail to buy electricity tokens. Extreme ones will break your Benz's windscreen, forgetting you have insured it for Sh150k! These women can drive you nuts and make you question your manhood.
According to studies, female psychopaths are manipulative and controlling, cunning, deceitful, don't take responsibility for their actions, are exploitative and, of course, lack empathy. Silas Gisiora was fed up with his friends dating psychotic women that he took to a popular Facebook page Buyers Beware to complain about toxic women.
In a long post, he shared how his close friends called off their wedding weeks to the big day. "How come we never talk about toxic girlfriends or wives. Every day, I meet men who are really suffering at the hands of very toxic girlfriends. Smart ones are ending those relationships. In fact, two close friends have recently called off their weddings that were weeks away. One of my friends who called off his wedding three weeks to the marriage, did so because the girlfriend was violent and threatened him with a knife when he came home late at 10pm. After a small altercation, she became so furious and physical. He cancelled the wedding on the spot. And a week later, as I write, the girl has not apologised," wrote Silas.
Read Also: Tale of jilted lovers and their crazy revenge antics
With regard to the second friend, the deal-breaker had to do with money. "He has a child from a previous relationship who has a delicate medical condition that has increasingly become costly to manage. As such, he requested the girlfriend that they cancel the wedding indefinitely until such a time they could afford it. The girl stormed out of the relationship. I knew that girl was trouble from the first time we met. She is the needy, demanding type, for whom the word compromise probably means poop in a foreign language. For the two years she dated my friend, he was not a happy man," he ranted.
He added that the girl was lazy. "When she visited my friend in Mombasa where the man works, she would not lift a finger to do any household chore and would binge-watch movies and order food deliveries. Yet she wanted to be treated like a queen, taken shopping, and have a lavish wedding to boot. Imagine having your girlfriend over for an extended weekend, but you will have to make her breakfast, send her money to buy lunch, and take her out for dinner. Now, my friend is a modern man and was not expecting that the girl will be there to cook and wash his clothes. But as a working man, with dependent an unemployed girlfriend, there are some basics you expect. If she can't wash the clothes, then she can at least organise for a mama nguo to do the cleaning. But this particular girlfriend hated every form of household chore, but still wanted everything from the man. She was also very mean with sex. Often, after the third beer, we would ask what she was bringing to the table?" added Gisora.
The ladies in the group did not take his remarks lightly and accused him of being one-sided. "Some men prefer being with the women described above. I have a male friend who's in what you call 'toxic' relationship and he loves it that way. He says 'dramatic women are quite a turn on. Sasa ukitaka wote waoe the Proverbs 31 woman, itakuwaje?" quipped Doryn Adhyambo, adding that, "Once upon a time, I cooked, washed, cleaned and did not withhold sex. I was submissive like I had been told. Then one day I was informed that, 'Usinipigie tena, nilioa sitaki bibi akasirike, anyway ni life." 
Read Also: When jilted lovers' revenge takes a dramatic twist
Eva Wachira confessed that she became toxic after the man he was dating became selfish and even started hitting on her aunt. "I was once in a very toxic relationship. My man used to ignore my calls. Worse, there is a day I was admitted in hospital and he never bothered to visit me in the ward. Later, I learnt that he was hitting on my aunt. This took a toll on me. I turned into an animal and resorted to violence. Finally, I walked out because I was hurting. He was a very toxic man who felt that spending a weekend with me was suffocating. He would tell me so in my face. I ended up becoming physical. He was a broke dude and never married at 43. He cannot stand a strong woman because he felt controlled. He made me almost lose myself, it was chaos from day one. I left and I am healing now. Men can be so toxic as well."
While most men confessed they normally can't recognise a woman's psycho tendencies, marriage counsellor Faith Atsango says men ignore these red flags. "When a woman is being extremely clingy to a man, they mistake for love. Having a don't-care-attitude towards oneself might be an indication of undetected depression. When a woman has temper flares, it might be an indication of unresolved issues that she is dealing with in silence."
When it comes to knowing if the woman is a psycho or not, Atsango says, "They tend to lie a lot. They lie so that they do not feel guilty for their shortcomings. Manipulation is the order of the day with them. They always want things to go their way. They regard themselves to be more important than the other partner. They always think of their own interests. They rarely say sorry when on the wrong. They are always right. Most of the time, they win arguments." She also says that in some cases, men drive their women to such behaviour.
Atsango also warns men, that sometimes it is not a psychotic behaviour but mental illness. "Psychotic behaviour can be managed by going for counselling sessions, but mental behaviour has to be handled by a combination of medication and counselling. If someone depends on medication to function well on a daily basis, then they have a full-blown mental illness."
Read Also: Jilted wives fattening their men with steel wool
Psychologist James Mbugua also says women have psychotic behaviours as a result of their upbringing. "If a woman is brought up in an environment that was not conducive when growing up, there are many things that will manifest after they grow up. In early development, if the young girl was being abused by their father, a male teacher or other men in the community, when they grow up, some might make it their mission to punish men."