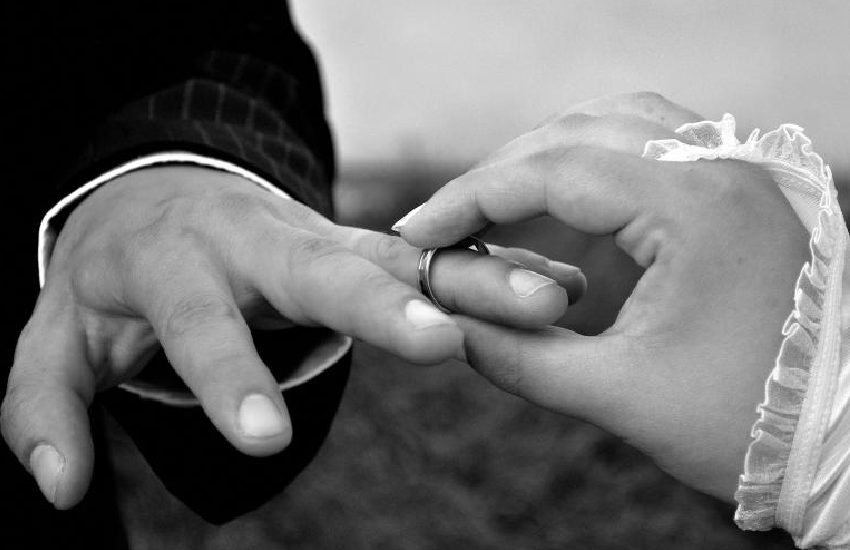 A local television personality took her prospective spouse to meet her parents. But with one look, she could sense their displeasure which gradually turned into disapproval. They did not know she was pregnant and wanted to introduce the marketing man she had been dating for three years as her choice for a husband.
They did not give their blessings and when her pregnancy started showing, the father asked her to soldier on her own because "that man could never have been a good husband. He could never have made you happy." She is now a single mother. But just what did her parents see in her man to disapprove of someone they had never met before?
Local advertisement guru Sam Madoka recalled that during his Engage Talk session in Nairobi (and which is available on YouTube) his father, Canon Madoka, did not approve of his bride-to-be. "When I met the first love of my life, it seemed like a natural progression. I had a car and a job. I met her at my sister's wedding. She was so cute and sweet. She was fair, you guys call it rangi ya thao. She had great lips and a charming smile. She had shapely hips and when she walked hiyo mwendo ya kutoa nyoka pangoni, I was floored, done. I was 23 and she was only 19. A little reckless and careless, I made her pregnant. My father who was an Anglican pastor said to me, "Son you don't have to marry her."
Read Also: Are parents killing marriage institution?
A stubborn Madoka disobeyed and followed his heart. "I thought the honourable thing to do was to give this woman a home. Unprepared, naïve and immature, I was headed for this wedding," he recalled, adding that three days before the wedding,  his father was admitted to hospital for an unexpected surgery and the wedding went on with the old man in hospital.
"At the end of the wedding, I decided the honourable thing to do for my father was to take my new bride all in white and a piece of cake to him, so he could feel he was part of the ceremony. I will never forget the look on his face as I was leaving the hospital. It's the kind of look that said this is not what I had in mind for you."
Two beautiful girls later, three years down the road, their relationship isn't the same. The cracks that he feared began to appear, conversations became arguments. Out of love, he persevered in between parents meeting to iron out issues as arguments turned into fights. "It was an ugly situation.  I decided I didn't want to be part of it anymore... it pained me because I loved my two girls. I remember the material day that I decided to end it. It was morning and as usual, dropped my kids at school. They had no idea this was going to happen. I had a really heavy heart and as they stepped out of the car, I knew I was not going to pick them up."
Madoka added that, "They had no idea that I wasn't going to be there for them even that night. With a heavy heart, I drove back home because there was nobody at home at the time, picked my stuff and drove off. Things that were going on in my life at that time were driving me mad. I was angry, my heart was broken and as I drove off, I rolled up the car windows and cried like a baby."
Read Also: Four signs your marriage could end
Madoka headed to the country club, dried his tears, had lunch and took a nap. "I was woken up by a knock on the door and banging on the windows 30 hours later. The staff was worried and were wondering what had happened to me. Nothing ever prepares you for the devastation of a divorce," he told his audience. What had Sam Madoka's father seen and disliked about his future bride? Was it her disposition, facial expression or plain premonition?
Some parents disapprove of their children's partners because of age differences, or if the partner has a child from a previous relationship, or on learning that the partner comes from the 'wrong' community. Economic and social status disparities may also lead to disapproval, because the parents would not want to be saddled with 'leech.' For others, it's the matter of a difference in the level of education that can be an issue.
But what happens when they don't know your future spouse as much as you do, but still put their foot down?
James Mageto, a communication expert, recalls that, "When I got married for the first time, both my parents and my ex-wife's parents gave us their blessings. They were so supportive, we even had a big wedding ceremony. But a few years down the line, the relationship did not work and we ended up divorcing and we are currently co-parenting," he says.
Mageto remarried and his current wife's parents "never approved of me and when we went ahead and got married, her parents did not want to be involved in our lives. We had our first child and our marriage is doing well. Just a few months ago, her mother reached out and she wants to be part of the family now."
Read Also: Five common marriage mistakes to avoid
Pastor Robert Burale reckons that sometimes parents are wrong when they judge someone based on material things like wealth, which should not be the case. "Couples can grow their wealth over time. Some of the rich couples you see started with nothing. But some parents think the person marrying their child must be rich enough to take care of the family as well as them," he argues.
Burale notes that, "Unless someone has serious issues like being a criminal or a drug addict, parents should let their kids be. You don't introduce your partner to you parents because you are asking for their permission, but because you honour them. Some parents want their children to marry other people out of selfish interests."