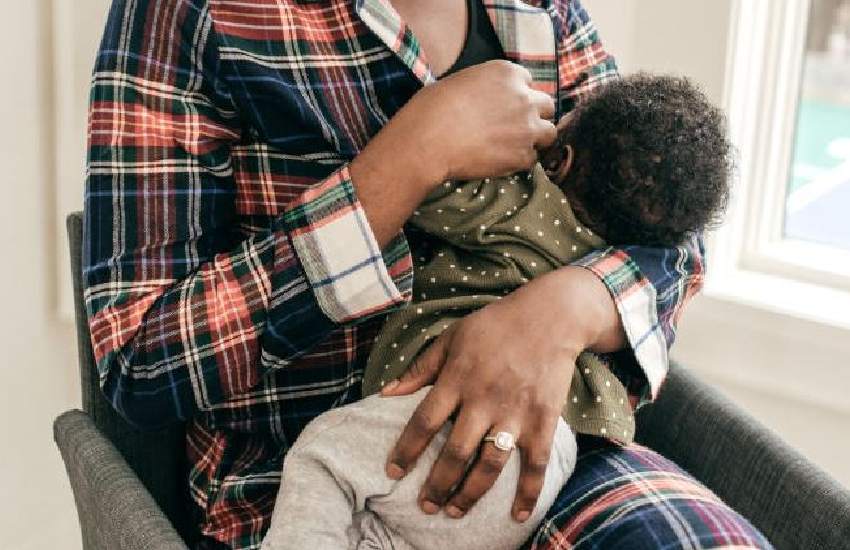 Men are known to have a thing about perky breasts with the firmness of ripe mangoes. But that changes when a woman delivers a baby and with it, the six months of exclusive breastfeeding. Breasts that are suckled daily, somehow, start to sag, putting young mothers who are conscious of their image in a catch-22 situation: to breast feed or not to breastfeed.
To them, motherhood appears like the end of sexy boobs. The most affected are slay queens and socialites, whose currency is their looks. Some refuse to breastfeed, fearing that their breasts will "fall flat" and thus, cost them that boyfriend or sponsor.
In 2018, Parliament passed the Breastfeeding Bill that calls for employers to establish breastfeeding areas for lactating mothers. It opened a social media floodgate with the hashtag #BreastFeedingIsaRight. Among the first to post using the hashtag was Nairobi Woman Rep Esther Passaris.
Read Also: Why you should be breastfeeding your school-going child
She posted a photo of herself breastfeeding and captioned it: "Standing in solidarity with those who are demonstrating today for the rights of mothers to breastfeed their babies without discrimination." She added that, "Babies who are breastfed exclusively for the first six months without any formula, juice or water, have fewer infections, respiratory illnesses and bouts of diarrhoea. Plus, breastfeeding lowers your baby's risk of having allergies."
Supermodel Ajuma Nasenyana has been championing breastfeeding in public as was evident when she breastfed her baby backstage during the AFI Joburg Fashion Week in South Africa and wrote on #BreastfeedingWeek that, "Breastfeeding is not a choice, but a responsibility. It is good for you and your baby. Breast milk provides the ideal nutrition for infants. It has a nearly perfect mix of vitamins, protein, and fat, everything your baby needs to grow."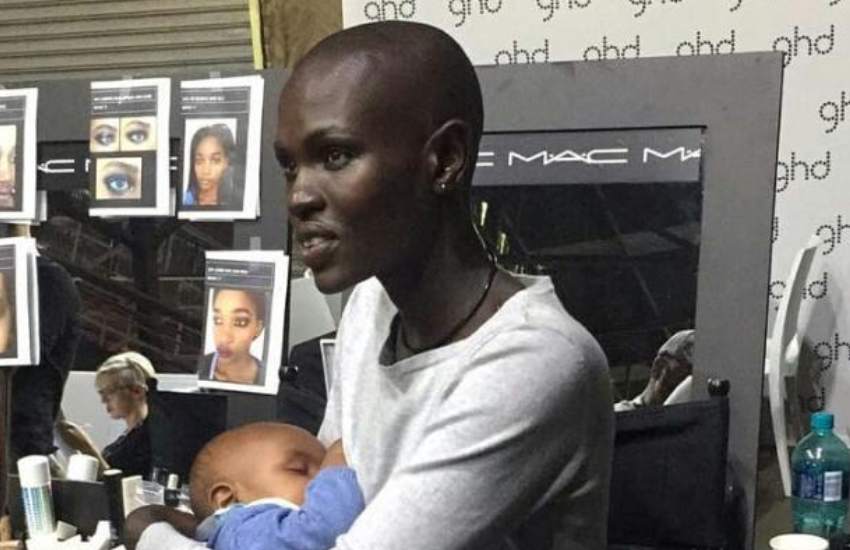 Janet Mbugua, the former TV anchor and founder of Inua Dada Foundation through her vlog narrated her challenges when breastfeeding her baby Huru. She noted that: "It was okay. Sometimes my nipples did hurt, but I didn't have issues around bleeding and cracked nipples. But whenever they hurt, I would squeeze and rub the milk. I wasn't able to breastfeed the first two days after having Huru. I was supplementing breastfeeding with formula, then introduced Huru to solids, including #babycereal, while still breastfeeding and lastly, full-on weaning; Huru eating a full balanced diet."
So, what is it with slay queens and socialites being against breastfeeding because of that small matter of tits pointing south?
Bridget Achieng, a socialite and new mother says that women who brag on social media that they don't breastfeed are doing it for the gallery, as "most of them say that on social media, but in the privacy of their houses, they are doing the exact opposite. I am breastfeeding my child because it is healthy and it is recommended for my baby's health. If my breasts sag, so be it, it is part of life, no big deal."
Read Also: Shocking facts about breastfeeding you should know
She added: "My priority now is to my child and not a man. If a man comes into my life, he has to deal with it. As women, our bodies change at different stages in our lives and that's okay. Right now, I have cracked nipples and it is painful, but I am surviving. I am a first-time mum, hence there are some things I did not know, so I am learning." 
Ciru Ciera, a lactation specialist and childbirth educator, told The Nairobian that contrary to popular belief, pregnancy, not breastfeeding, is what causes sagging boobs. She explains that the body produces the hormone Relaxin at the end of a pregnancy to help with the birth process, and this is what causes muscles, as well as ligaments, to relax and "the breasts are not excluded from this."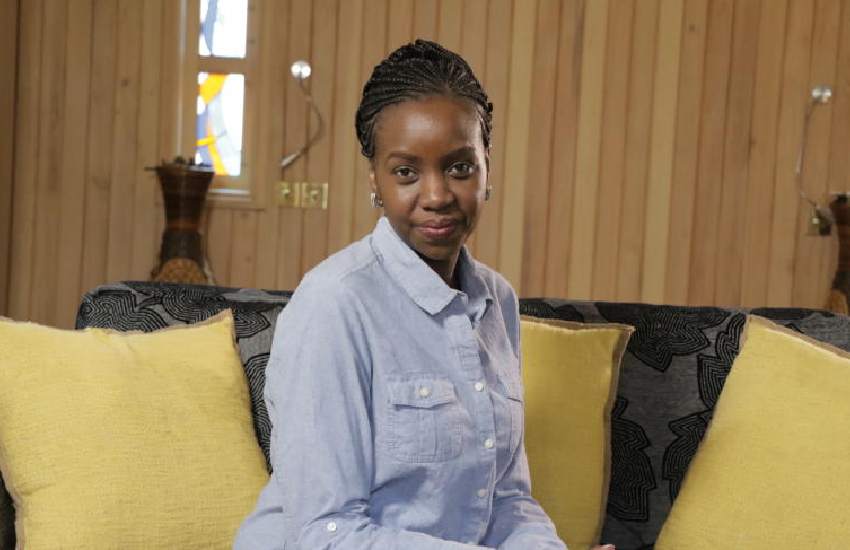 Isabella Moraa, a sales representative with Top Lady Lingerie, told The Nairobian that sagging breasts during and after breastfeeding can be sorted with the right bra, which when properly fitted, ensures the "breasts look lifted, upright and perky no matter your age. If a bra doesn't give you that look, it's time for a new bra." She explained that "sagging breasts are a natural part of the ageing process" which can be flattered with the right bra.  
She adds that it's important for women to get their measurements right before purchasing a bra, as saggy boobs are best served with push-up bras which give support and a beautiful look. Those with firm breasts can wear any type of bra,  as long as they are the right size. When exercising, it is important for women to wear a sports bra because they have strong fabrics and also gives maximum support when working out." Moraa advises that "bras last six to nine months, depending on your breast size and how you wash and store your bra."
Leonard Owili, a personal trainer, observed that high-intensity cardio workouts are the major cause of sagging breasts since "breasts are glands and have no muscles. When a woman does high cardio workouts like running, skipping and star jumps, it may lead to breasts sagging because of the intensity of the movements."
Read Also: Kenyan men who suckle breast milk
Owili recommends push-ups, chest press, cable cross-over, chest-fly and weight-lifting as they help in toning muscles around the chest area. He advises that "finding the perfect sports bra is key as they help the breasts when bouncing and stretching with each jump or step."
He adds that, "Women with large breasts should look for underwire sports bras with thick straps as they prevent weight fluctuations because each time you gain weight, your breasts may appear to sag more when you lose it, because the skin has to stretch around extra fat tissue."