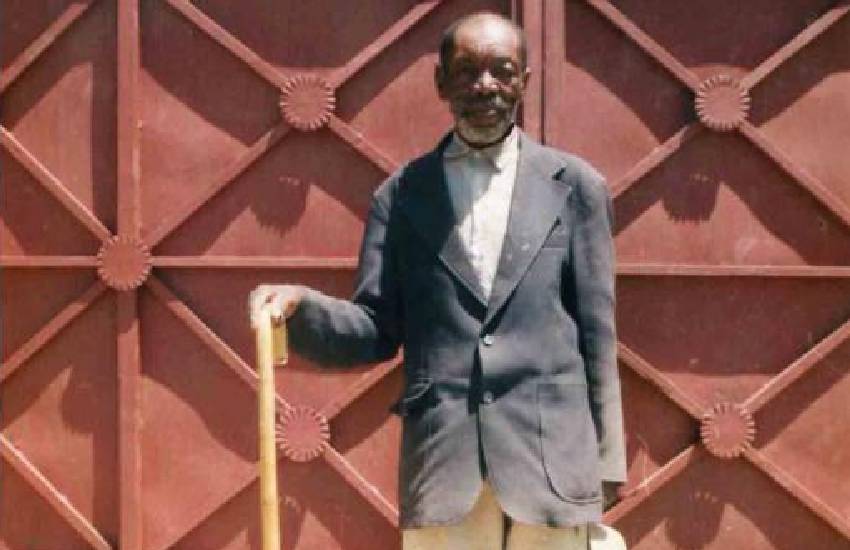 Kenya was treated to one of the most memorable journalistic charades in May 2003. Veteran journalist Joseph Karimi claimed 36 years of searching for General Stanley Mathenge, a Mau Mau hero who had disappeared during the war of independence, had finally paid off after finally tracing the freedom fighter to Ethiopia.
It never happens, but both the Daily Nation and The Standard ran the same story, from the same writer, on the same topic. The country was taken in, and the Government saw a chance to unveil a Mau Mau hero that Madaraka Day on June 12. That was 47 years after General Mathenge disagreed and parted ways with Field Marshall Dedan Kimathi.
Read Also: Ayanu and the search for war hero General Mathenge
And here was Karimi's 'scoop' of tracing General Mathenge to Ethiopia from December 2001. He even went to Ethiopia with Miriam Muthoni, General Mathenge's wife, to confirm the matter,  writing that: "After five decades of separation, Mrs Miriam Mathenge finally met her husband. When they first met, they stared at each, without blinking an eye. It was like young lovers ready to start an affair, but each was nervous and shy."
Karimi continued: "The moment of truth had finally come. The environment did not matter. Miriam stared long and hard at Mathenge, eventually declaring: 'This is the man. The nose and the set of teeth are his.'"
But it turned out that 'General Mathenge' was one Lemma Ayanu- an Ethiopian peasant farmer who never spoke English, Kiswahili or Kikuyu! The scrawny, weather-beaten and baffled Ayanu arrived at the airport on May 30 and addressed 'fellow Mau Mau freedom fighters' in Amharic, an Ethiopian Semitic language. Harkman Muiruri, the chair of the Kenya African Mau Mau Union doubted whether 'General Mathenge' was the General Mathenge he had recruited in Aberdare Forest.
See, General Mathenge left Kenya at 37, meaning he must have been 84 in 2003. Lemma Ayanu was 72. General Mathenge had a gap in his teeth and a scar on his nape, his widow said. Lemma Ayanu had neither, and was one foot shorter than General Mathenge who had a secret military code in Aberdares- which Ayanu could not recall! 
Read Also: Meet general who has attended all Jamhuri Day celebrations
Ayanu was later unceremoniously bundled out of Sarova Panafric Hotel with a one-way ticket to Ethiopia, leaving a hefty bill for the Kibaki Administration to sort out!