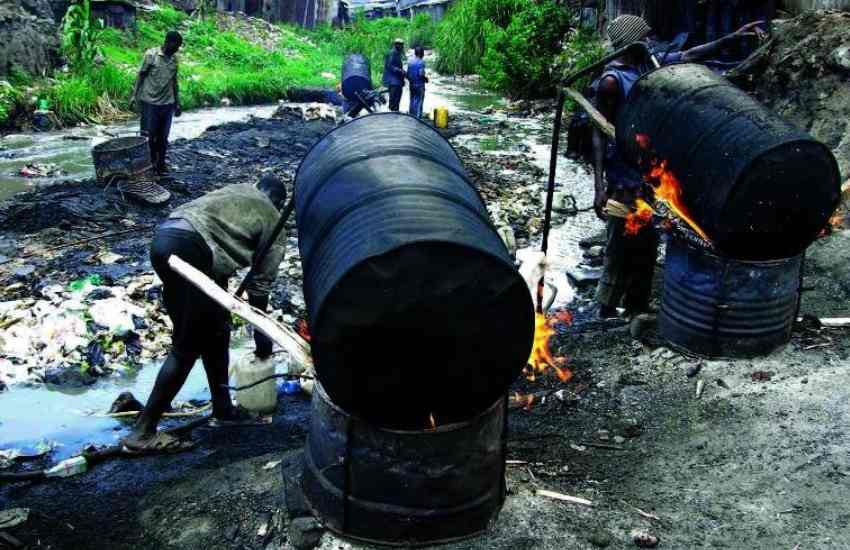 Kibra is where 'poorism' sees foreigners tour the slum for a glimpse of how 'the other half lives.' But just how did it grow into 'the largest slum in Africa'? Well, Nubian gin (chang'aa) play an integral part in the growth of Kibra, one mud hut at a time. Let us start from the beginning.
Nubians were experienced soldiers having fought for Egypt during its raids for slaves in Sudan. The fall of Khartoum led to Egyptian occupation, rendering Nubian soldiers idle from around 1885. They were thus open to suggestions when World War I came calling in 1914. The British recruited them until the war ended in 1918 only to realise that the war had exhausted their cash reserves, and could not pay pension for the Nubian ex-soldiers.
Read Also: Why government hates chang'aa
Kibra was once a 550-acre military base where the King's East African Rifles trained.  The colonial government settled Nubian ex-soldiers and their families after World War I in Kibra in lieu of compensation for their role in the war. They called their new home Kibra, Nubi for 'Jungle.' Landless Kikuyus moved there in the 1920s as shamba boys and corrupted it to Kibera.
Nubians farmed and sold surplus food in what was then the only legal settlement for Africans as any illegal structures were demolished. Alcohol consumption for Africans was prohibited, and despite sporadic raids, the beberu permitted Nubian gin to flourish due to that small matter of pension, which also saw them exempted from paying taxes.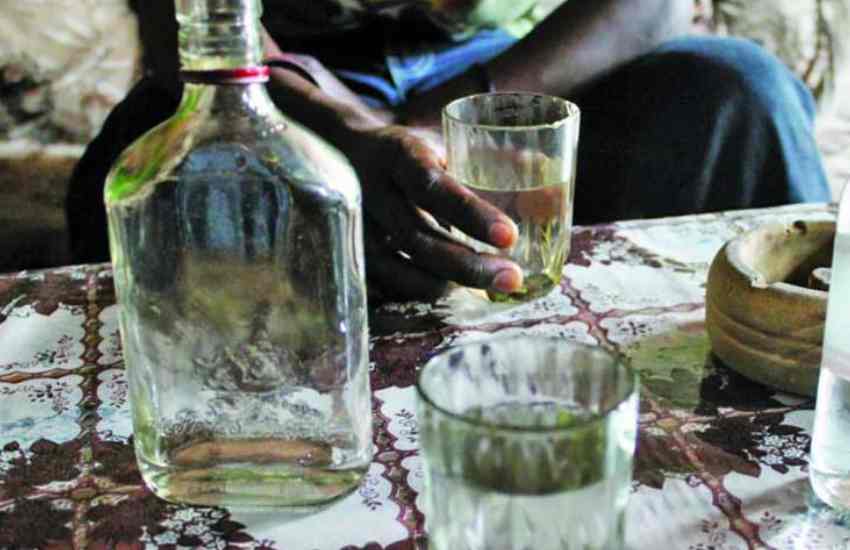 Nubians thus gave Nairobi its first taste of chang'aa! Money from their gin funded the construction of cheap mud houses, Nubian village style. Coming to Nairobi without a permit was illegal, but 'lodging' in a Nubian's house was okay, making Kibra the place to be, more so, for a weekend of carousal in the 1930s Kenya.
Read Also: Exposed - Dead lizards, panties used to 'cook' chang'aa in Embakasi
Life changed after Sir Evelyn Baring declared the State of Emergency in 1952. Mau Mau adherents, mostly Kikuyus, were flushed out, detained or returned to their rural homes. But mzungus considered Nubians as 'loyalists' and 'classier' than other Africans. Kibra was thus spared vicious police searches for Mau Mau suspects as Johan Victor Adriaan informs us in his doctoral dissertation The Nubis of Kibera: A Social History of the Nubians and Kibera Slums. Luos, Luhyas and Kambas moved to Kibra in droves away from Mau Mau searches in Kawangware and Mathare slums. The railway to Kisumu was relocated from the city centre and passed through Kibra, making Luos consider it their second home.
Demand for accommodation saw Nubians erect even more mud houses after independence in 1963 when rural-urban migration saw more Kenyans move to Kibra where life was cheap (it still is) for someone starting out in life. But 'mkoloni' left Kenya without granting Nubians title deeds, thus depriving them of their shags, where they're a subaltern entity despite retaining their religion, language, dress code and culture.