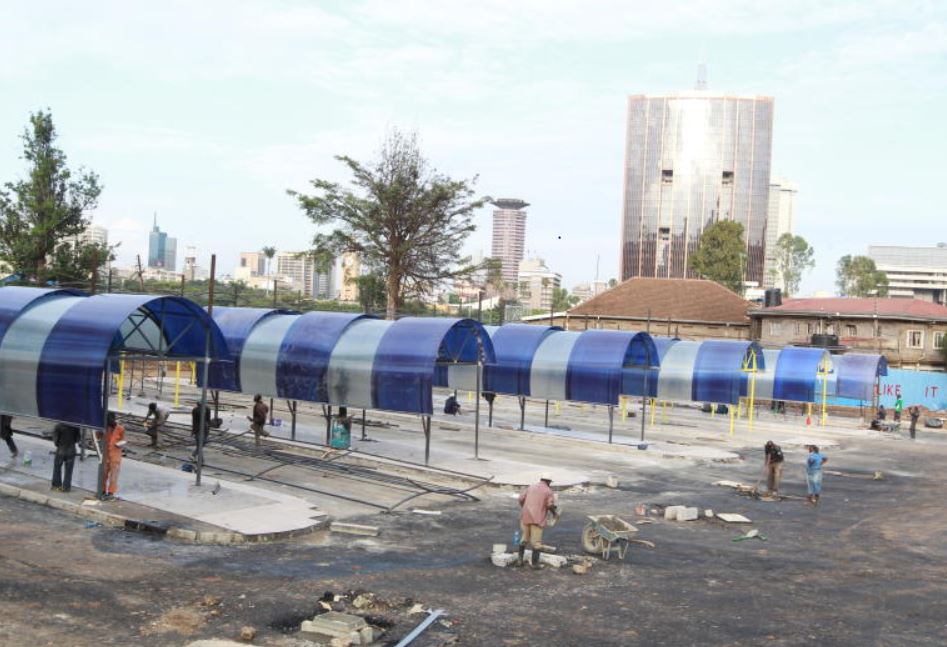 Matatus will relocate from the Central Business District in phases as the first bus terminus is expected to be ready by January, the Nairobi Metropolitan Services (NMS) has announced.
Engineer Michael Ochieng, the NMS director of transport and public works, yesterday revealed that talks with stakeholders were at an advanced stage and the relocation of Public Service Vehicles (PSVs) was slated for mid-January 2021.
Notably, Desai, Green Park, and Park Road Termini are almost complete and will be the first to be open for use according to the de-congestion plan.
Ochieng said that in the phased re-opening plan, PSVs plying the Ngong and Langata Road routes, which will terminate at the Green Park terminus, will be the first to be relocated.
ALSO READ: Ezekiel Mutua lauds NTSA for impounding matatu with offensive graffiti
Next will be the relocation of long distance PSVs from Mt Kenya and those plying Thika road which have been terminating at Tea room, Accra Road to Desai and Park Road termini in Ngara.
"The plan is to finish the termini before the end of the year. We are in liaison with the relevant stakeholders to have a phased opening and commissioning to avoid having a chaotic city," said Ochieng.
Green Park Terminus, which can accommodate 140 matatus is 85 per cent complete and what is remaining is installation of electronic systems, management structures and works on a walkway to town.
ALSO READ: Boda boda, matatus agree to relocate from city centre
"The electronic systems will be used to control the operation of the terminus. The foundations for the walkways have been done and what is remaining is paving which we will do probably before we break for Christmas or before the New Year begins," he said.
NMS director general Major General Mohammed Badi and acting governor Benson Mutura on Monday toured the Green Park bus terminus.