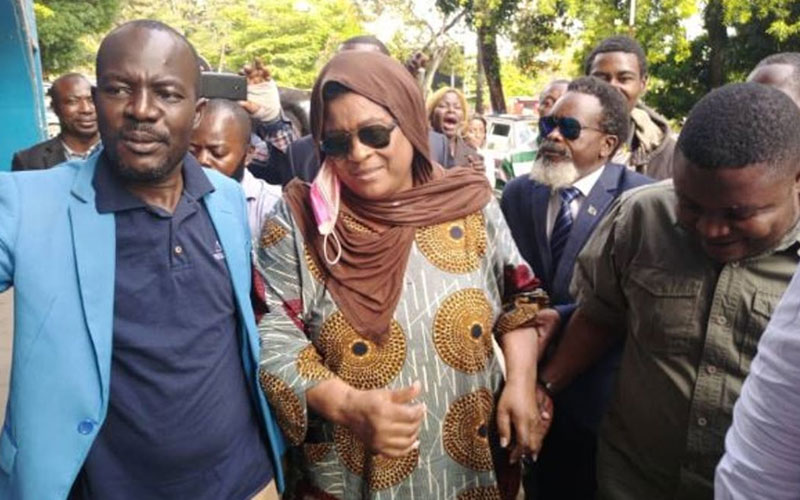 Hardly a month after releasing her latest song titled Ingratitude, Congolese singer, dancer and actress Elizabeth Tshala Muana was arrested after the song was perceived to criticize President Felix Tshisekedi for being ungrateful to his mentor and turning his back on him.  The singer was released two days later following pressure from Joseph Kabila's PPRC party. Although the name of the mentor is not revealed in the song, it is believed to be Joseph Kabila, the president's predecessor who helped Tshisekedi form a government.
READ ALSO: Why Congolese music maestro Fere Gola would never turn down invite to Kenya
Relatives of the Lubumbashi- based singer said agents from the National Intelligence Agency arrested her in Kinsasha on November 14 saying she was wanted for questioning.  Their sentiments were echoed by her companion and producer Claude Mashuls, who indicated that the artiste was treated like a criminal.
Speaking to Standard Entertainment and Lifestyle through Congolese music promoter Jules Nsana who relocated back to Kinsasha two years ago from Kenya, the musician denied attacking president Tshisekedi, instead saying she was misunderstood.
"People, musicians, included have a right to express their opinion and there is nothing wrong with it," said the musician who plans on releasing more songs in the near future.
"It (music) is what I love and enjoy doing most and there is no turning back," added Tshala Muana.
READ ALSO: Bahati Bukuku responds to claims she conned Congolese Bishop
Tshala Muana further said that although everyone has a right to interpret her message as they wish, her arrest was uncalled for.
Citing Kenyaas one of her favourite countries owing to the good reception her songs have received, the singer said she plans on performing in the country post-COVID-19.  The award-winning 62- year-old musician has a number of hit albums under her cap including Dezo Dezo, Biduaya, Enkor Et, Sitaki, Matuashi, Malu and Pika among others.  She is also well known for her 1998 movie Falato where she played the role of Mama Cisse.