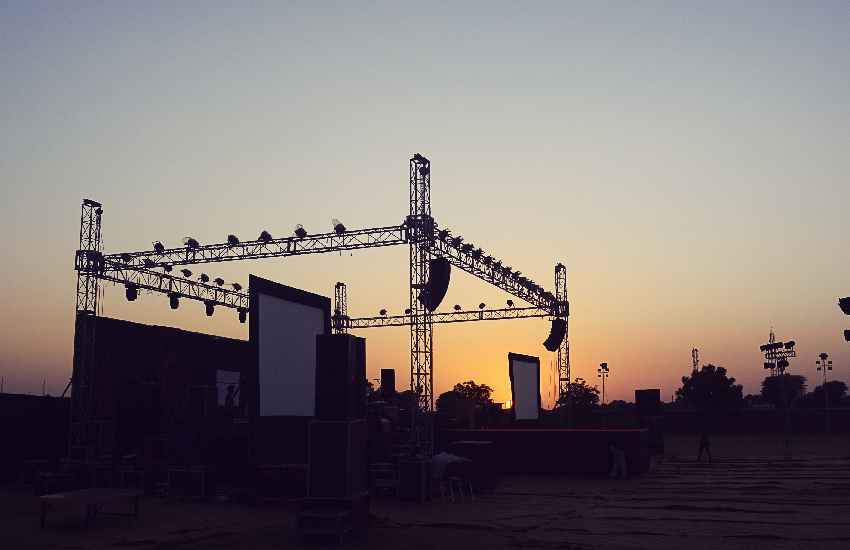 The events industry has borne the brunt of the implications of Covid-19 to a very large extent this year. Typically one of the most lucrative industries when all factors are constant, this year has seen the demise of many money-making channels for many a stakeholder for months on end now. As we edge closer to the end of this rather turbulent year, it also looks like organizers are buoyed to slowly bring back the events lifeline slowly by slowly. Except it is also not as easy as it sounds.
A few weeks ago, the annually controversial NaiFest went down and so much flack has been meted out against them after. Questions have been asked as regards whether it is the right time to bring back showbiz or humanity should be prioritized over profits. Are there many event organizers willing to care less for the money and more for the lives of the human race? That is the million-dollar question amid the current events temperature.
Read Also: My son died in a lot pain - Father of teen who died at Nai Fest speak
Last weekend saw the last-minute cancellation of the much-awaited Mugithi in the Wild, a move that many arguably did not see coming. "It is with sincere regret that I formally inform you that, after due consideration of our current circumstances, KWS management has come to the decision to stop the planned Mugithi in the Wild event. We apologize for the inconvenience caused,'' read a part of the statement put out by Lekishon Kenana, an official at Kenya Wildlife Service South Conservation Area division. The much-hyped event was slated for November 21 and had big headliners like Samidoh, Jose Gatutura and Kareh B, with ticket prices going for as high as Ksh10,000.
"It was devastating, to say the very least. A culmination of so many days of intense work with preparation went to the drains. It was not easy. Somewhat miraculously, people were very understanding and did not give us hell. So many people agreed that it was not our fault and had our backs. That was a really good feeling,'' adds Shem, one of the key organizers of Mugithi in the Wild.
''The email from Kenya Wildlife Service was sent at 12am. Typically, no one really logs in to email at that hour. So, we only got to see the email at 8am in the morning. The shock that hit us is inexplicable. We had spent the previous night on final touches of the set, so the last-minute directive hit us rather hard. Nonetheless, we choose to focus on the bright side of things. We are already planning on a possible rescheduling and gearing up for another event, Reggae in the Wild, already. We are not slowing down anytime soon, '' affirms Shem, who also doubles as a renowned corporate DJ.
What about the safety and wellness of Kenyans?
''We had planned on handing out face masks and hand sanitizer to every single reveller who was coming to the event. We also had a great sitting arrangement that entailed haystacks, strategically placed within intervals of 1.5 metres, as per the health ministry's social distancing directive. When it comes to security, the location is synonymous with that. It was beefed up to the core. We were not about to make the same mistakes as others, '' he boldly confirms.
Going by Shem's statement, Mugithi in the Wild was bound to be a huge success. He insists that the rescheduled event will be even bigger and better, and with all Covid19 rules adhered to. Enter Thrift Social, which earlier in the month was postponed - the much-awaited gig headlined by award-winning South African singer and songwriter, Samthing Soweto will be going down this Sunday. This will be the first-ever post-Covid-19 edition, and suffice to say that many eyes are on them. Critics are all up in arms in case the event fails to live up to the required health restrictions. Being their first-ever post-virus to gig, what are they going to do differently? ''I do not want to dwell on that, seeing as my words could easily be twisted. I want to be very careful. As a matter of fact, I'd rather remain tight-lipped on any banter pertaining to Covid-19 restrictions and the event,'' said a somewhat discreet Oliver, one of the key organizers of Thrift Social. As to how the event will pan out on Sunday, we will have to wait and see. 
Read Also: How club owners are maximizing on profits despite pandemic
Meanwhile, questions abound on what the legal atmosphere hitherto looks like. What will befall those find themselves on the short end of the stick?
''The Public Health Rules 2020 impose a penalty of either a fine of up to KSh20,000, imprisonment for a period of up to six months, or both, for contravening the measures set out in public places: places to wash hands, social distancing and enforcement of wearing of masks and regular sanitization of the premises. This is stipulated under Rule 6. As for revellers who contract the disease because they visited a public place or attended an event, this would be a caveat emptor situation. The consumer is responsible for their actions and they cannot transfer this liability to the owner of the establishment. Unless gross negligence can be proven. Looking at the mysterious nature of the disease, that may be hard to prove as its still a medical discover the Public Health Rules 2020 impose a penalty of either a fine of up to KSh20,000, imprisonment for a period of up to six months, or both, for contravening the measures set out in public places: places to wash hands, social distancing and enforcement of wearing of masks and regular sanitization of the premises. This is stipulated under Rule 6, '' informs Liz Lenjo, founder and Managing Consultant of MYIP Legal Studio. She specialises in Intellectual Property, Entertainment, Media and Fashion Law.
''Since March, the situation has changed. With the Government imposed restrictions the playing field can be anticipated. Now, events are being held under these guidelines. Some event managers and establishments are following these rules while some are flaunting them. The enforcement of these rules is rather wanting as there are instances it may be construed to be selective. That said, there is a rise in exclusive events and people seem ready and willing to pay premium. Perhaps owing to the eagerness to escape the boredom of staying at home, '' she concludes.
Recently, rapper and events guru Muthoni the Drummer Queen caused a storm on social media after she blasted errant event organizers whose sole intention has been making many with negligent regard to people's wellbeing. Her words were echoed by fellow showbiz bigwig Reign Mwendwa who said that putting events on hold right now is the most prudent thing to do. With the festivities edging closer by the day, one cannot help but wonder what we'll wake to come the New Year.
However, it is more than evident for all and sundry that the dilemma to bring back events or have humanity on the top of organizers' priority lists is a struggle that cannot be understated. Does the end justify the means? We leave that to you.