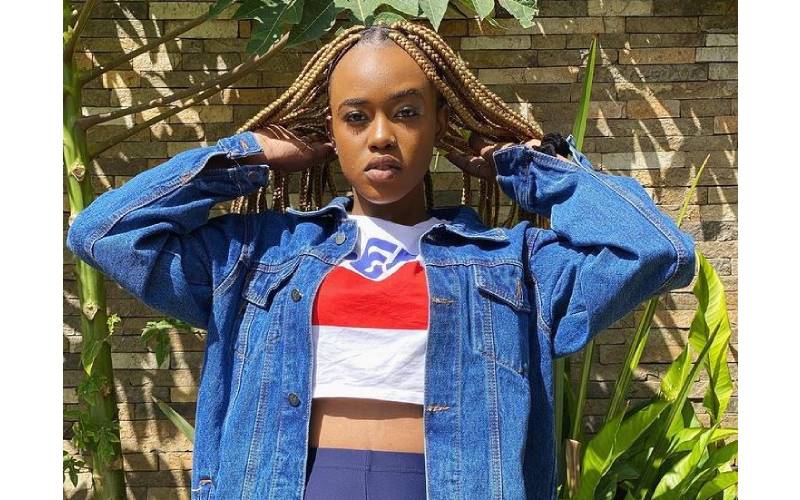 Kenyan Tik Tok sensation Azziad Nasenya has said that she is here to stay for the long haul. Speaking during a recent interview hosted by former Auntie Boss actress Nyce Wanjeri, Azziad explained that she was prepared for fame and that those waiting for her downfall will keep doing so.
When asked about her quick rise to fame and whether she was ready, she said, "I was preparing. That is why I got a manager very early, and I still had my other things going."
ALSO READ: Azziad Nasenya appointed global ambassador for education initiative
Azziad explained the importance of having a good manager and establishing respect and an understanding to have common growth. The dancer also commented on how people compared her to Githeri man, whose two seconds of fame disappeared almost as fast as they came. "The difference between me and githeri man is that I was prepared for fame. Fame is something we knew was coming."
Respect other people's jobs
Azziad also spoke about the spat between her and singer Vivian, who was mad that the dancer refused to promote her song for free. She compared it to going to a clothes shop and saying you want clothes for free. "Respect other people's jobs. Social media is my office, just like any other office," she said.
ALSO READ: Tumia filters tufanane - 'Tik Tok queen' Azziad Nasenya responds to trolls
You must know your worth
Talking about her rates, the dancer responded to claims that she charges a lot of money. "You must know your worth, and I charge what I think I'm worth. If someone charges Sh1,000,000 for their work, mbona iniume?? If their worth results to that, then pay them."
Related Topics