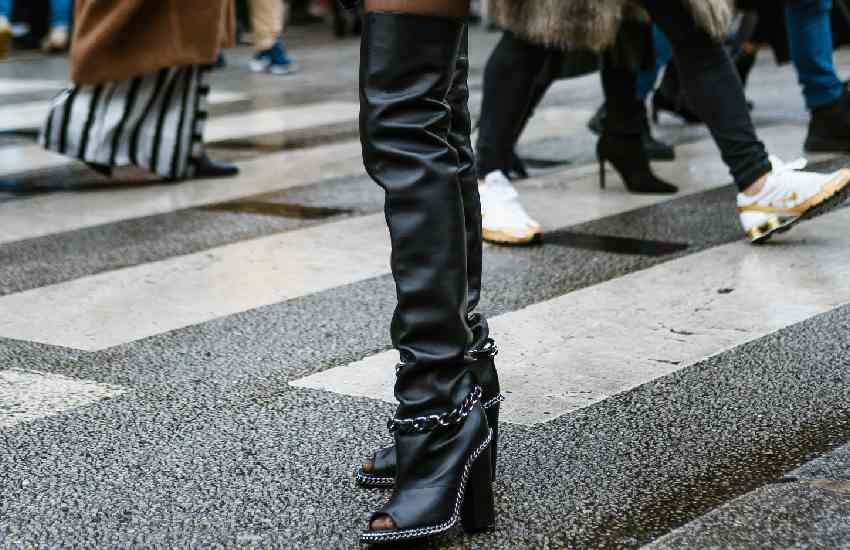 Like many trends, thigh-high boots became a fashion must-have after celebrities like Rihanna, the Kardashians and Chrissy Teigen started rocking them. We've also seen some of our local celebrities like Avril and Nadia Mukami rock some thigh-high boots on and off the stage. However, they've been around way before they became trendy and were mostly worn as seductive footwear. With retro trends making a comeback, thigh-high boots are having a huge fashion moment right now. Here are some ways you can pull off thigh-high boots.
Skinny jeans
This is one of the most common ways to wear a pair of thigh-high boots. It's also one of the easiest to pull off. A simple switch from your regular shoes to these boots can drastically improve your outfit. The contrast of colours makes the boots stand out more without looking over-the-top. To make it dressier, choose a more formal top. You can wear the look for a casual date with your boo or a girls' night out.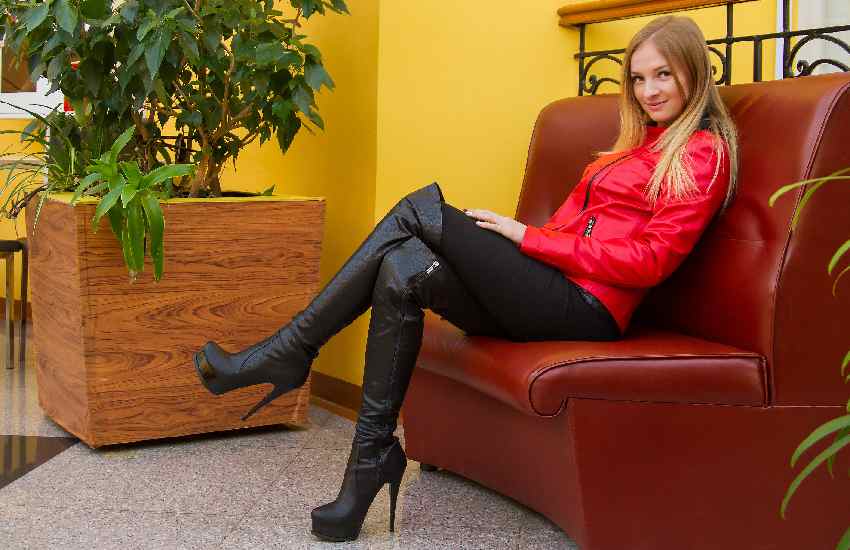 Trench coat
You can layer up and look cosy yet chic in this outfit. Trench coats go especially well with thigh-high boots since they're weather-appropriate wear. The thigh-high boots can be worn in place of pants or with light bottoms such as stockings for a runway chic moment. For a casual look, fitted pants or dress will do.
Read Also: Why you need to give a significant amount of thought into your make up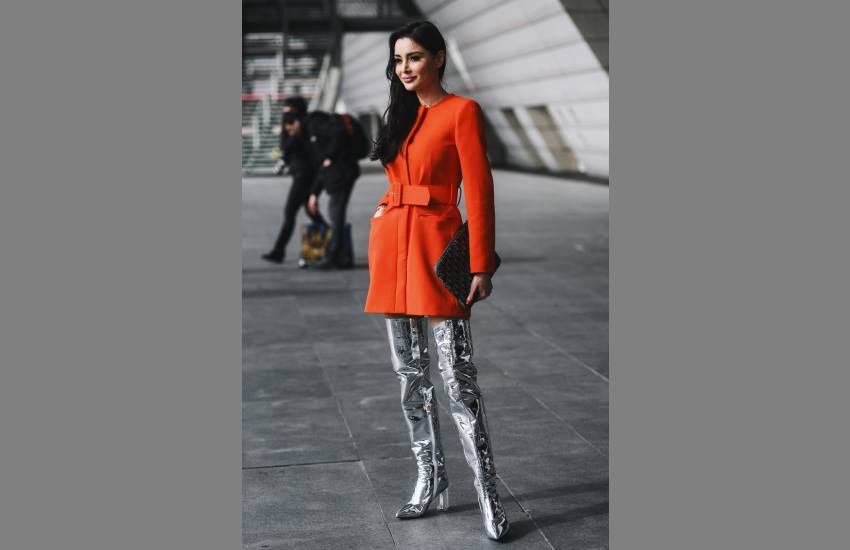 Mini-sweaterdress
Just like trench coats, sweater dresses tend to pair well with boots since they're both meant for the cold weather. If you want to rock a stylish look while staying warm, this outfit won't disappoint. Additionally, you can layer it up more with a bomber jacket.
Shorts
For a more daring look, you can wear thigh-high boots with shorts. This can be a great outfit for a music or fashion event as it's both casual and fashionable. Try to go for loose-fitting shorts to avoid looking tacky. Additionally, you can opt for longer boots if you choose to rock booty shorts.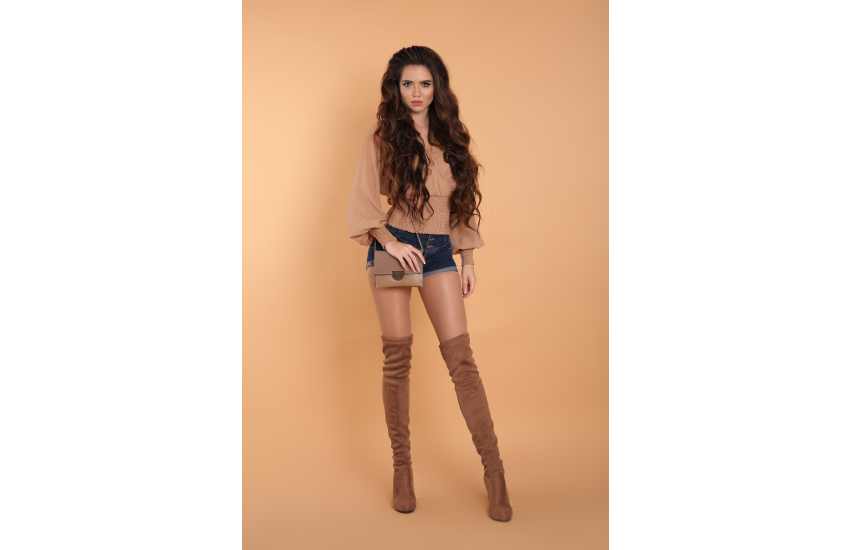 Oversized hoodie
Oversized hoodies make effortlessly stylish outfits and when paired with thigh-high boots, this becomes a high fashion look that celebrities like Ariana Grande are fond of. If you're not comfortable exposing so much skin, you can wear a pair of thick stockings.
Read Also:10 Best fashion trends of all time
Leather pants
Leather pants used to be reserved for rock stars and rock fans. However, it's become more mainstream over the years as they're a more stylish alternative to jeans. You can pair it with a graphic t-shirt to complete the outfit.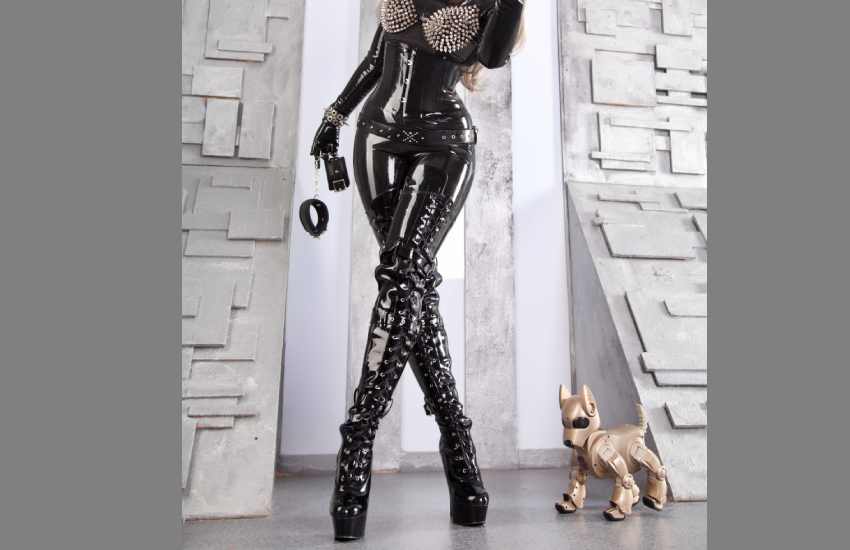 Fitting jumpsuit
Wearing a fitting jumpsuit with thigh-high boots creates an effortlessly chic outfit. Avoid floral or printed jumpsuits as they can look overwhelming with boots. Solid colours are more preferable for this look. You can accessorize with a chunky belt to accentuate your waist which looks especially great on curvy women.
Shirtdress
Shirt dresses are perfect for multiple occasions. You can wear them for a casual Friday at the office, a lunch meeting or a casual date.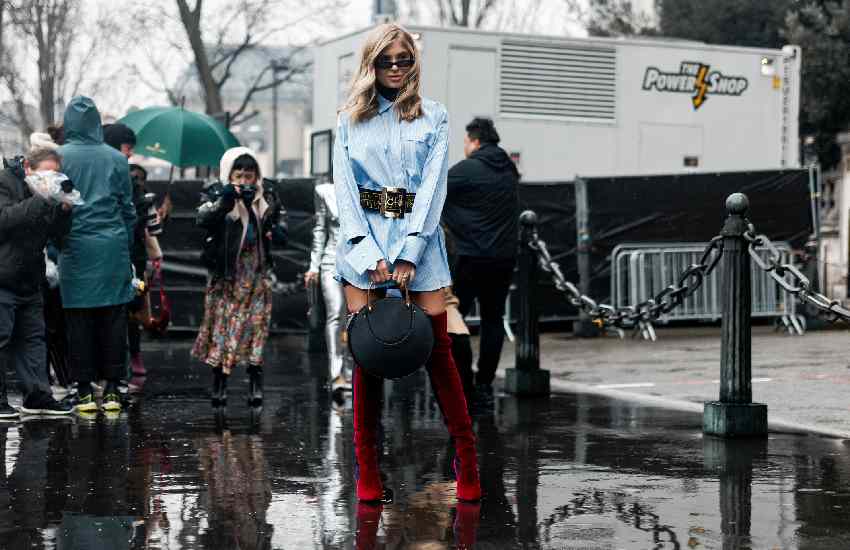 When paired with thigh-high boots, this becomes an Instagram-worthy outfit that's still comfortable enough for a day event. Keep the accessories to a minimum with a stylish bag and a few jewellery.