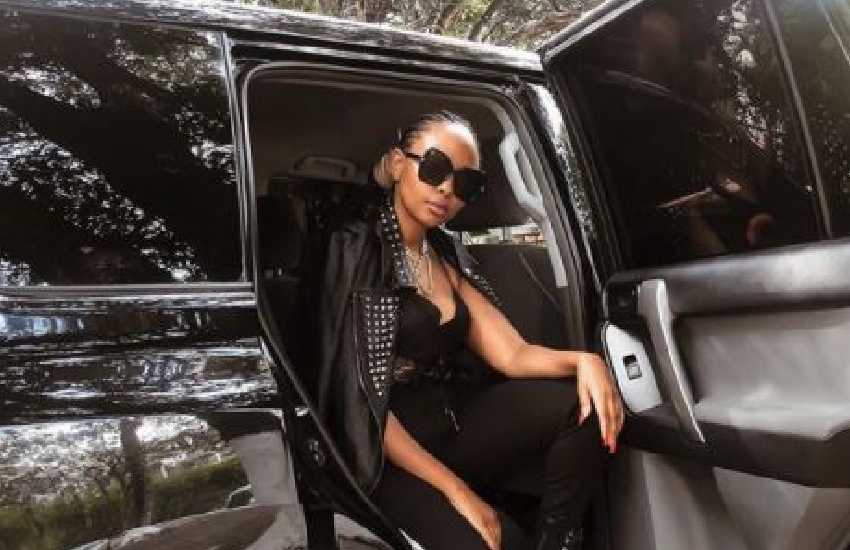 They say numbers don't lie and in business and social media, all that really matters are the numbers. The two go hand in hand hence why social media evolved from being just a networking platform to a place where you can build your brand and earn some money.
With the right kind of audience, social media can help propel your brand to a lucrative business venture.  Many of its users have seen this potential and launched their businesses online. Similarly, social media influencers are capitalizing on their massive following to start businesses.
Here are some Kenyan influencers who have built their own businesses.
Nancie Mwai
Nancie Mwai started her fashion career from way back in her campus days. She shared through her YouTube channel that she used to sell second-hand clothes but had to put the business on hold. That's when she focused on social media as a fashion influencer and now, she owns a boutique known as Shop New Level. The shop has recently relocated to a bigger space which speaks of the business' success.
Eli Mwenda
Eli's impeccable fashion sense and love for socialization inspired him to create his own event. The Instamarket is a popular, sibling-owned event in Nairobi which attracts fashion enthusiasts looking to shop from various Instagram vendors. It's also an opportunity to discover the many fashion brands in the country. Apart from shopping, the event is filled with workshops, game stations and of course, a fun turn-up because Kenyans love to party.
Read Also:TikTok influencers say 'everybody is going to take a big hit'
Cris Njoki
A fashionista at heart, Cris launched a clothing line that reflects her enviable style. The brand, Ikojn (pronounced icon), provides ladies with chic and classy fashion pieces that range from Ankara dresses to Kimono pants sets.  She describes the brand as "a women's wear brand based in Nairobi, Kenya that caters to the ever-evolving modern woman".
Joanna Kinuthia
It's not every day that you get to own a makeup brand. However, this social media influencer used her knowledge and skills in beauty to create a makeup line. Joanna started off as beauty YouTuber and Instagram personality where she showcased her makeup skills. Her rise to popularity inspired her to launch a makeup line known as Joanna K cosmetics which became fairly popular as well.
Jay TakeAPic
The well-travelled, king of enjoyment is a popular fixture in Nairobi's nightlife. You can often spot him at events being the life of the party. However, he also has an entrepreneurial background as the owner of Posh By Jay. His lovable personality and hard work turned his dreams into a reality with the success of Posh clothing line and Posh Experience, a monthly club event he hosts at Mercury Lounge.
Read Also:How your favorite influencers and artists could be buying fake YouTube views
Sheila Ndinda
At a time when natural, kinky hair wasn't as trendy, Sheila wore her beautiful, natural hair proudly which earned her a cult following. Many people wanted to know her secret and how she maintained such healthy hair. As her band grew, she used her platform and love for hair to open a luxurious salon known as Spritz Hair Studio.
Mutua Matheka
Mutua, popularly known as Truthslinger on social media, is a celebrated photographer in the country. He has captured some of the most beautiful shots of Nairobi city, wildlife and basically anything that crosses his eyes. His photography always garners lots of attention on social media. As such, he launched his shop, Soko Nne, where he sells these prints along with branded t-shirts.