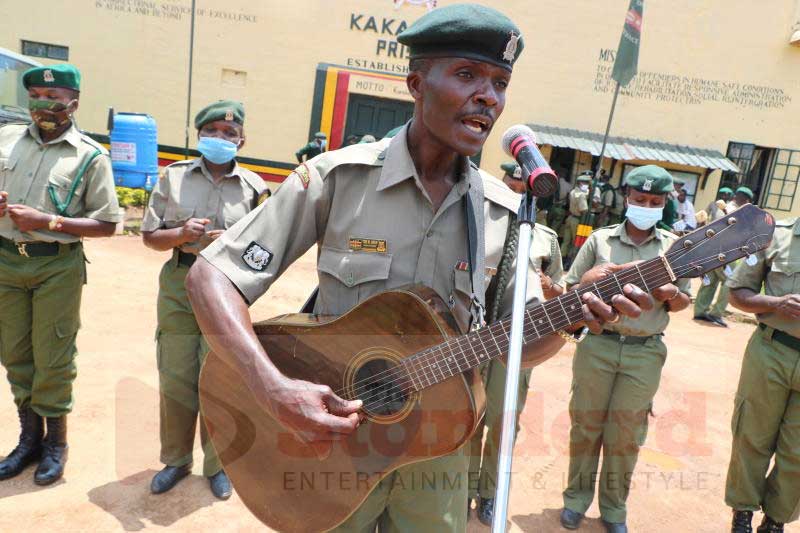 A prison warder in Kakamega is the talk of town for his motivational gospel songs. Senior Sergeant Tom Orem is a father, singer, songwriter, musician, guitarist and preacher all rolled into one. Orem, based at Kakamega Main GK Prison sensitizes and educates the inmates, colleagues and even the residents through his thrilling gospel performances while strumming the guitar. 'Janga la Corona' a song that has captured feelings was composed and released just two months ago. He is busy practicing together with four music band members at the Prison precincts during lunch break. Ordinarily, the group grabs every little available opportunity to practice. 
READ ALSO: Meet Simon Ereng, singing officer out to change face of police service
"Singing has been my passion right from the time I was a pupil at Kwale Primary school- my talent started to manifest while in class six. Janga La Corona is an inspirational song meant to sensitize Kenyans on coronavirus pandemic and it has had a huge impact at this facility and out there," says the father of three. The hot is Sgt Orem's first recording complete with video and he explains that "Initially, I lacked funds and time to record my songs."
The warder was posted the Kakamega Main GK Prison two years ago where he immediately joined the institution's church choir.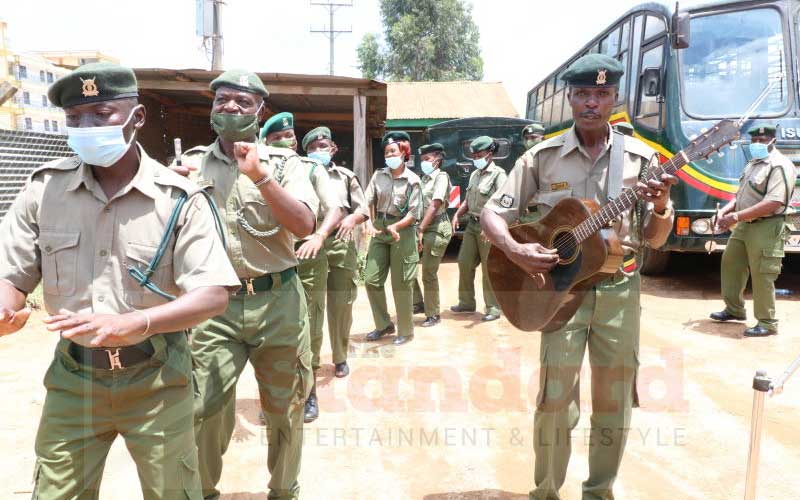 "Before, I used to work at Shimo La Tewa Prison at the Coast. Although I had formed a choir band, we never managed to record a single song."
According to the officer, his pursuit of music has not been a walk in the park for him as "Usually, I have to borrow music equipment from friends and juggle between my work and singing, which is challenging."
READ ALSO: Samidoh- Singing police officer who brought the house down at Koroga Festival
"The coronavirus outbreak was a real scare for those of us working in prisons because of the environment herein, but we followed stipulated safety and health protocols given by the Ministry of Health to the latter.  Orem and his team came in handy as songs and teachings helped a great deal. He has been a major inspiration to both staff, inmates and communities living around our institution have benefit from his talent and preaching," says Mr Japheth Onchiri, the Assistant Commissioner of Prisons (ACP)
Orem says he's focused on recording more songs so he can launch his debut album.