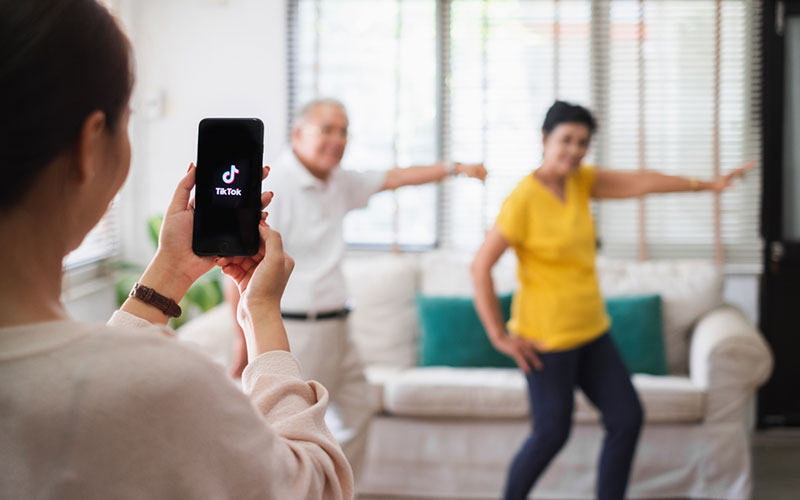 Though TikTok has been around for a couple of years, it's experienced massive growth this year. Therefore, most of its users are still new to the app and looking to create their first video or up their game.  While popular TikTok creators make it look easy, it takes a lot of practice and skill to do a dope video. Some of the top creators say they spend hours on one TikTok video. If you're interested in learning how to make the best TikTok videos, here are a few tips.
Get Creative
Since most TikTok videos thrive on viral challenges, it can get tedious to watch the same thing over and over. Additionally, for a new creator, this makes it hard for you to stand out from the crowd. If you want to make the best videos, think of a different way to do the same thing. Creating your unique version of viral challenges will get you noticed and might even earn you some fans.
Use Hashtags
This helps your video's visibility as TikTok's algorithm relies heavily on hashtags. Therefore, you need to use as many relevant hashtags as possible to rank on the "For You" page. There are common TikTok hashtags such as #foryou, #duet, #viral, and #trending. If you're participating in a challenge, you should also include the challenge's hashtag.
READ ALSO: 'Tik Tok queen' Azziad Nasenya lands TV role
Collaborate
Collaborating with an influencer or friend could be the best thing for your videos. Influencers will offer their creativity and experience on the app while your friends will add some oomph. Either way, it's a win-win situation. However, you have to ensure that the influencer is a good match and aligns with your style.
Learn a Few Tricks
As TikTok advances, there's more need for high-quality content. Lip syncing and dance videos don't trend as much as before and you have to use a few hacks to create eye-catching videos. Since hashtags can be oversaturated, using effects will help your videos rank higher since videos can be searched using a specific effect on TikTok.
Move More
Since TikTok appeals to a younger audience, videos with little to no movement usually don't have as much impact on the platform. If you're doing a video sitting down, have a loud sound or a reaction that will make your video more dramatic.
READ ALSO: Facebook launches TikTok-like product inside Instagram
Look Your Best
Your looks play a big part in the success of your content, just like most visual social media platforms. However, it doesn't mean that you have to be the most attractive person to gain popularity. You simply need to look fresh and clean. Make sure your clothes are well-pressed, your hair and makeup. This will in turn improve your content quality.
Build Your Profile
Lastly, you need to create a killer profile. Once people visit your page, your profile should make them want to watch more of your videos. Keep things short and sweet. Your profile shouldn't exceed three lines. Tell the audience who you are, what kind of videos you make and add something funny.