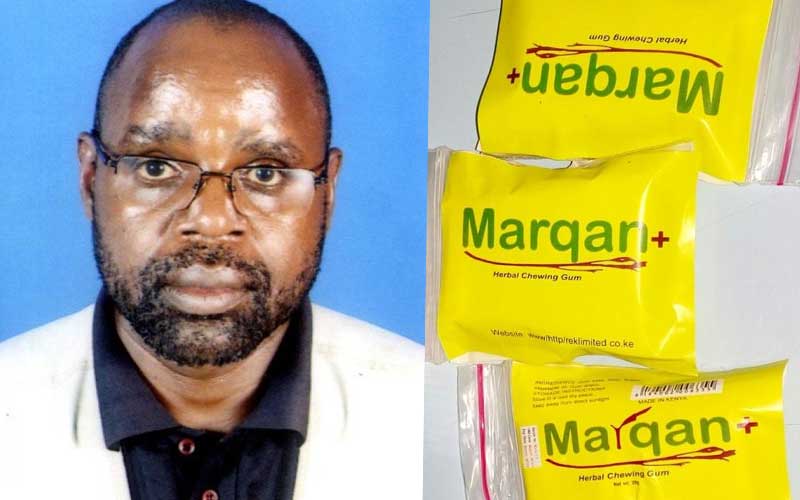 [email protected]
For the uninitiated, chewing miraa can be a turn-off, coming as it were, with stained teeth caused by munching green leaves and twigs.
For others, the thought of carrying around bundles of leaves and twigs makes chewing miraa a no-go zone.
Rek East Africa Ltd CEO Maore Ithula-a communication expert and agricultural engineer, thought about this long and deep, before coming up with a business idea-a chewing gum made from miraa.
The gum, sold under the brand name Marqan, is manufactured by Rek East Africa Limited and will be sold strictly to buyers above 18.
According to its manufacturer, the invention, whose ingredients include gum base, oils, sugars, miraa, gum Arabica and aspartame, makes chewing miraa easier, more stylish and hygienic.
The invention was guided by technical experts at the food division of the Kenya Industrial Research and Development Institute (KIRDI) - a government agency at South C in Nairobi.
READ ALSO: Miraa is the best thing that ever happened to Nairobi men
But even as Ithula announced that the product was already in the market, the Kenya Bureau of Standards (Kebs) Head of Quality Assurance and Inspection Bernard Nguyo on Tuesday said his department had not issued a standardisation mark for the gum.
Nguyo accused the firm of not following the correct legal procedure to have the new product registered. "Products that have miraa as ingredients are classified as psychotropic substance, whose manufacture and sale is controlled under the Narcotics and Psychotropic Substances Act," said Nguyo. He said Kebs had written to Rek East Africa Ltd in response to its application for registration, insisting that the right legal procedures to guarantee safety must be followed.
However, the firm argues that Kebs should be aware that miraa is a legal crop recognised by the government. Ithula denied that the herb was classified under narcotics or psychotropic substances. "Miraa is grown in Kenya; it is exported and the government recognises it. The law recognises it as a scheduled crop," said Ithula.
"While still under incubation at Kirdi, we were advised that no license is required any of the many projects. Incubation means that Kirdi midwifes new innovations, and nurtures them by taking care of all infrastructural costs, government levies and licenses, among others," he added.
The Kirdi Public Relations Office admitted that it helped Ithula come up with the chewing gum. "Marqan chewing gum was incubated and developed in the food technology division of Kirdi and was also linked to Kebs for certification," said the organisation through its Sarah Gacii.
Even with the safety concerns raised by Kebs, the chewing gum is already retailing in Eastleigh, Nairobi, one of the largest markets of miraa in the country.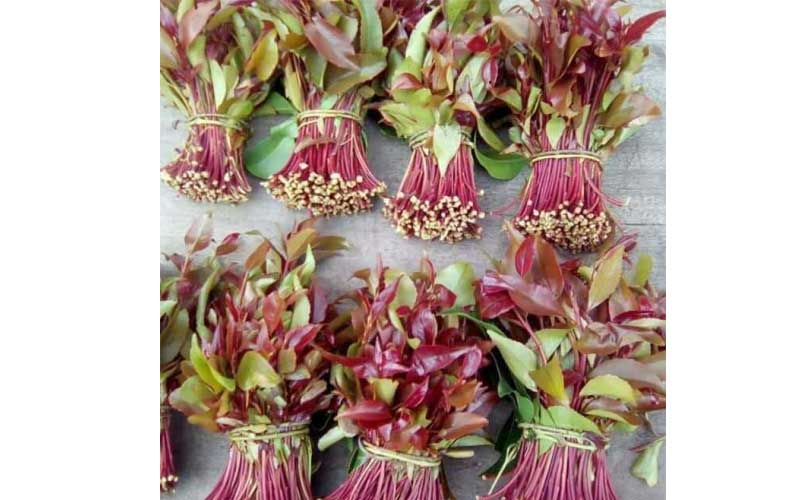 READ ALSO: We were chewing miraa, not each other at City Park - Bernard Chege
According to Ithula, the product is already a hit in the market, making the consumption of miraa a new, enriching experience. "Our invention revolutionises the habit of chewing miraa, making it easier, hygienic and user friendly," said Ithula.
The entry of the chewing gum is expected to attract a new clientele for the herb while increasing its shelf life, besides making it easier to transport.
To attract and retain miraa's Muslim clients, Rek made the product Halal by replacing gelatin, in its formulation, with Arabica gum. The firm is also working on more miraa-based inventions, including miraa fudge and a toffee.
Nyambene Miraa Traders Association have welcomed the new product. According to the association, the new product is a ray of hope for the herb's farmers whose market has been shrinking rapidly.
Kimathi Munjuri, the association's chairperson, said the many Kenyans who were not able to consume miraa in its conventional form now have an option. "We now hope this product can properly be promoted, because after the markets shrunk because of the travel ban, it offers another income avenue for farmers," he said.
Current travel restrictions and a shrinking international market had seen farmers incur huge losses, especially because of highly perishable nature of the herb. However, not everyone is enthusiastic about the new product, especially die-hard fans of chewing miraa in its raw form. "Raw miraa is more potent. It gets the consumer high faster," said William Mithika, a farmer and consumer.
Related Topics