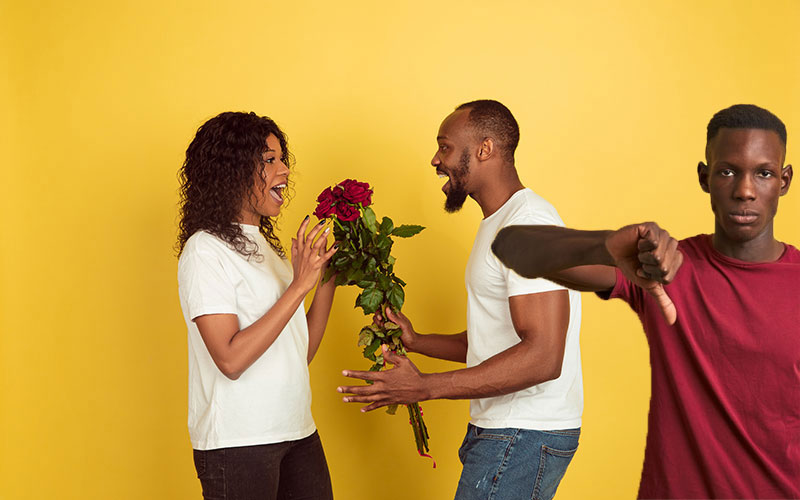 With Valentine's Day just hours away, many men are feeling pressured because of the demands that come with the day.
Men the world over have accused their women of turning the day of love into their second birthdays, expecting befitting special treatment.
READ ALSO: Why Kenyan men want own conference on Valentine's Day
While a relationship takes two to tango, many men feel the responsibility of gifting on Valentine's Day has been majorly bestowed upon them.
While women expect flowers, chocolate, a bottle of wine and eating out from their men, they have been accused of being poor gifters, buying their men the usual socks, wallets and ties.
Since 2019, a group of men have revolted against the day of love and instead started the Men's Conference.
READ ALSO: #MensConference: Funny memes on how men are skipping Valentine's
Already trending on Twitter, here are the top posts from the #MensConference2020 hashtag that has also seen corporates ride on:
#MensConference2020 finally we got proud sponsors..The best sponsors ever pic.twitter.com/plcugPGQt6 — C_O_S_Y (@cosmaswkamau) February 13, 2020
Tumepata Guest speaker wa #MensConference2020 don't worry anymore.. pic.twitter.com/fHs1XSfYOp — finnke???????? (@claudiowangu) February 13, 2020
Delegates are already arriving from all corners of South Africa #MensConference2020pic.twitter.com/ZoBoSOUFdD — Abasei_Ralushai (@abasei_Ralushai) February 13, 2020
Advice to the kings Proverbs 31:3 "Don't spend all your energy on sex and all your money on women; they have destroyed kings" Attend Men's Conference, Valentine is a trap to the Kings.#MensConference2020pic.twitter.com/nQ4fxccv4x — Dennis maina (@Dennismaina4) February 13, 2020
Final Registration in process#MensConference2020pic.twitter.com/40cWgrTCYw — Gustavo focus (@MW_Zike) February 13, 2020
Ok, about our grand entrance at the #MensConference2020 ???????? pic.twitter.com/H5z0Xbbroz — tiano (@amTiano) February 13, 2020
Dear men
if these are some of the things you going to do at the #MensConference2020 ????????????all in the name of avoiding us ????????????, May thunder ??strike all your pants????????‍??????‍?? pic.twitter.com/nzqkQ292Nb — The proudest akiiki???? (@the_akiiki) February 13, 2020
Jowie should be one of the suprise speakers tomorrow at #MensConference2020 ???????????? pic.twitter.com/QMvvbhbtSc — tweet addict (@viktahsamwel) February 13, 2020
A Case Study at the #MensConference2020 tomorrow. pic.twitter.com/E6izSzYQRi — Albert KatruGuma (@albertKatruGuma) February 13, 2020
Our Guest of Honor... Teach Us Master Teach Us!!!#MensConference2020pic.twitter.com/YaIZqD3jQ9 — MAN.D.L.A Mhlanga ???????? (@MandlaMhlanga_) February 8, 2020
Mmmm
How much is the value of the sponsorship...?#MensConference2020
# pic.twitter.com/oI1HuvUqT0 — Charles Chigiri (@chaduchi) February 11, 2020