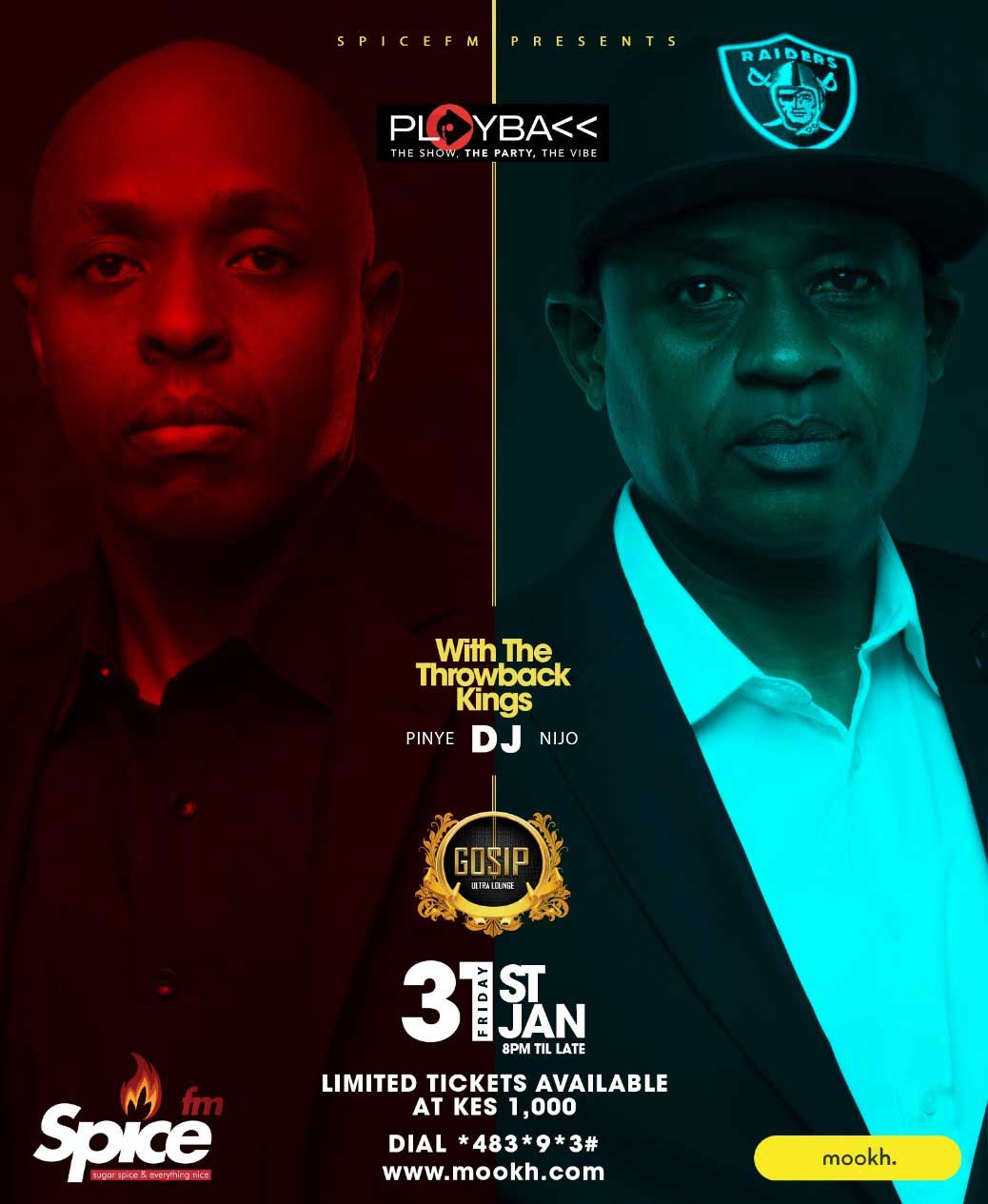 We all know how sometimes January can feel like it has 99 days!
That's why Spice FM has planned the hottest party for you this Friday to help you ease out of 'Njanuary'.
On the decks will be the legendary DJs Pinye and Nijo to take you through a musical journey through the 80s and 90s during the second edition of Playback at the Gossip Ultra Lounge at Lavington Mall.
Come through and experience great tunes from the era of Soul, Blues, G-Funk, Gangsta Rap and more!
SEE ALSO: Spice FM puts Ezekiel Mutua to task over 'Wamlambez' ban
Limited tickets are available now on Mookh for only Sh1000. You can get more ticketing information by simply dialing *483*9*3#.
No tickets will be sold at the venue.
The party starts at 8 pm till dawn.  Playback is about The Show, The Party, and The Vybe.
Powered by Spice FM! Sugar, spice, and everything nice.