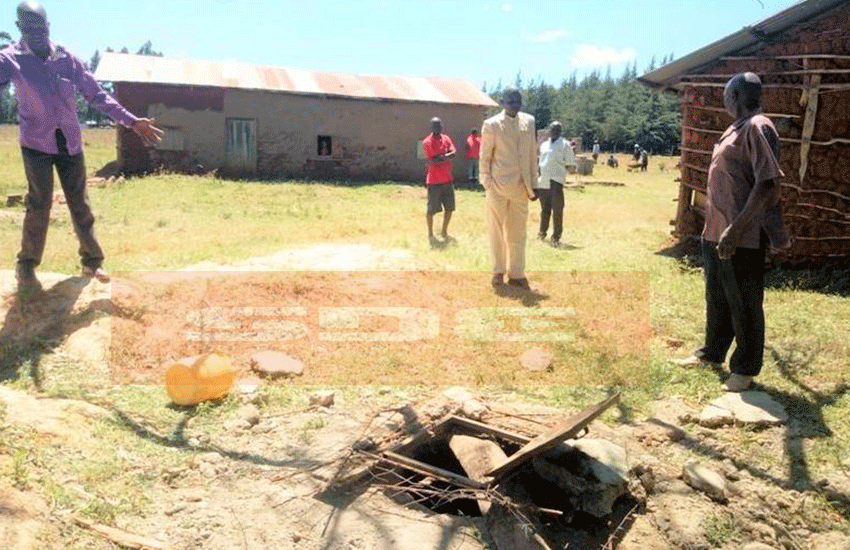 A man committed suicide by jumping into an underground well with his three-year-old son.
The incident happened at Forest village in Likuyani Sub-county yesterday.
Isaac Imbiakha, 22, had earlier picked a quarrel with his estranged wife before jumping into the well at St Luke's Evergrade Anglican Church compound. The bodies were recovered by police with the help of villagers.
Read Also: Why more Kenyan men than women commit suicide
Eyewitnesses said the man left behind the son's sweater, a wallet with his identity card and some tobacco powder.
"He looked disturbed on the eve of the new year. He seemed to be in deep thoughts as he passed here several times holding his son's hand," said John Barasa.
Mr Barasa said they found the items Imbiakha left behind in the morning when they arrived at the church.
"Construction workers at the church were shocked to find the well wide open yet it had been closed the previous evening. The sweater and the wallet made them suspect something bad had happened," said Barasa.
Villagers said Imbiakha had warned family members not to waste time looking for him and his son if he went missing.
Read Also:Utamu wa maisha - This is why traffic cops never commit suicide
Soy sub-location senior assistant chief Cornelius Luvasa said the man and his wife had quarrelled constantly.
"He had been overwhelmed with domestic problems. He had told the family he would die with his son," said Luvasa.
He advised residents to embrace dialogue in resolving domestic squabbles.